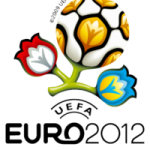 Euro 2012 is almost upon us and England is warming up with a tough friendly, on June 2nd, against Belgium, a nation with quite a few exciting youngsters in their ranks. As you can see from England's Euro 2012 odds here, they are not the favourites to win the tournament and they might even have a tough time qualifying from the group since they have to face France, Sweden and host nation Ukraine.
England's national football team had a tough time in recent years.  First they failed to qualify for Euro 2008 and then they were taken out quite early at the most recent World Cup. However, there's a new boss in charge, Roy Hodgson, and he will bring some youngsters at the tournament, including Alex-Oxlade Chamberlain from Arsenal. Hodgson is not the man to provide surprises though, so if you expect a flamboyant English team at the Euro you might have to think again.
Moreover, England have been hit by what could be an important injury: Frank Lampard will not be at the Euro. Jordan Henderson will be the replacement, provided UEFA will give their approval for that move (it should be just a formality). But that's bad news considering England have already lost one midfielder, Manchester City's Gareth Barry, who suffered a stomach injury in Saturday's friendly against Norway.
Here's how the England Euro 2012 squad looks like:
Goalkeepers: 1. Joe Hart (Manchester City), 13. Robert Green (West Ham), 23. Jack Butland (Birmingham City).
Defenders: 12. Leighton Baines (Everton), 5. Gary Cahill (Chelsea), 3. Ashley Cole (Chelsea), 2. Glen Johnson (Liverpool), 14. Phil Jones (Manchester United), 15. Joleon Lescott (Manchester City), 6. John Terry (Chelsea), 18. Phil Jagielka (Everton).
Midfielders: 19. Stewart Downing (Liverpool), 4. Steven Gerrard (Liverpool), 8. Frank Lampard (Chelsea) Jordan Henderson (Liverpool), 16. James Milner (Manchester City), 20. Alex Oxlade-Chamberlain (Arsenal), 17. Scott Parker (Tottenham), 7. Theo Walcott (Arsenal), 11. Ashley Young (Manchester United).
Forwards: 9. Andy Carroll (Liverpool), 21. Jermain Defoe (Tottenham), 10. Wayne Rooney (Manchester United), 22. Danny Welbeck (Manchester United).
As for the friendly against Belgium, it will be the last chance for Hodgson to test his squad before the final tournament. Vincent Kompany, Man City's Belgian defender, stated that England as potential threats in the championships: "England are definitely my pick of the bunch as the surprise team at the Euros."
Belgium missed out on qualifying for the tournament after finishing behind Germany and Turkey in their group, but they are now focused on reaching World Cup 2014. "The 2014 World Cup is our aim and I guarantee you that we have a generation which can stay together and rule for the next 10 years. Don't judge us now, judge us over the next few years", Kompany said in an interview.
England's last match was a 1-0 friendly win over Norway, thanks to an Ashley Young goal. That ensured Hodgson a winning debut but the difficult times are still ahead of the former Liverpool manager.

Subscribe to our Newsletter