So we leave Evian TGFC and move from Thonon-les-Bains/Annecy for Borussia Monchengladbach in Monchengladbach near the German-Dutch border. The club is often referred to as Gladbach and their nickname is Die Fohlen (the foals). Their mascot is also a foal named Junter. Gladbach have a decent history in German soccer. They've won the Bundesliga 5 times during the 70's, 3 of which were consecutive. They've won 3 German Cups and 1 German League Cup (which is no longer played). In addition, they were runners-up in the old European Cup (now the Champions League), winners of the UEFA Cup twice (today the Europa League) and the first ever German winners of the UEFA Cup, and they won the defunct Intercontinental Cup, which was played between the best team in Europe and South America (Liverpool had declined to play). Some of Gladbach's famous players are Lothar Matthaus, Jupp Heynckes, Swede Patrik Andersson, and American great Kasey Keller. Gladhbach also hold the Bundesliga's record for the top four largest wins — 12 – 0 against Dortmund, 11 – 0 against Schalke, and two 10 – 0 wins. Sadly, this all happened in the 60's and 70's. Since the 80's, Gladbach haven't had the best of times. It's now up to me to change it!
I did get offers to manage HSV and Bayern Munich, both of whom are in the Champions League. But I love playing as the underdog, that's how you learn, and I decided to take the helm at Borussia-Park.
Speaking of learning, I think now is an appropriate time to recap some of the things I have learned. 1) Buy younger players with high potential so that they have room to grow. 2) Never release a player for free if you can help it. Offering them for free is less expensive than releasing them for free, so try to recoup as much of their value as possible. 3) Don't go crazy on coaches if you don't have the appropriate facilities. 4) Scouting network. Establish a great scouting network and especially explore in Africa and Eastern Europe for cheap and high potential players who will also play for cheap. 5) Make sure to get players with high determination and adaptability if they are foreign. I think that's all for now, but I will add to this list, surely.
So enough exposition. Let's move on to my season. I will be returning to my old format with a slight modification: The pre-season will be included in this post.
Pre-Season
I will also be keeping track of Evian. They are my first club and I think it will be interesting to see how they get along without me; if I had a lasting impact on them.


So, now Gladbach.

Finances were great and since I said I would pull a top-half finish (the media predicts us coming in at 13th) I received a transfer kitty of £4mil and a wage budget of about £14mil a year. The reason I said I would do a mid-table finish is because the squad is pretty disappointing. There are no good central mid-fielders and the squad is pretty old (average age of 26) with many players who have just been around for ages and are in their early 30's. Change was desperately needed and luckily, the club had some AMAZING scouting in place. Seriously, the scouting set-up was absolutely phenomenal and I barely had to put in that much effort to find the players I needed.
So dramatic changes to the squad and I sent the 5 reserves and 2 youth players we had packing. Let's take a look at my team for the season:
GK: Marc-Andre ter Stegen and Logan Bailly
No changes here from personnel already at the club. I was pleased with both of them. I think ter Stegen will be my starter.
DC: Anderson Bamba, Dante, Vlajko Nedeljkov, and Jagos Vukovic
Dante is my best center-back and along with Vukovic, will start. Bamba and Nedeljkov, the latter is a hot prospect, will be in the reserves. All except Nedeljkov were already at the club.
DR: Matthias Zimmermann and Felix Echevarne
Zimmermann was already at the club and Echevarne was a player who I had tried to sign when I was at Evian, but he was unwilling to move. Zimmermann will start for now, but Echevarne has loads of potential so he will definitely see his fair share of first team action.
DL: Oscar Wendt and Oscar Carpentieri
Ha, Oscars at left-back. Wendt was already at the club and will be my starter Carpentieri was from the same club as Echevarne, Velez, and is another hot prospect. And the two of them will help each other adjust, so I don't need to worry about home-sickness.
MC: Dennis Christoffersen, Ive Martinovic, Lawrence Diallo, Vincent Di Stefano, Zeki Soylemez, and Amato Ciciretti
Apart from Ciciretti, all of them are pretty green. But they all have a lot of potential, particularly Ciciretti. He has the potential to be a star. He was on my team in my old Evian save and was doing great, this time around, however, I couldn't pry him away from Roma till now. I know that my midfield will probably cost me some games but they have such talent that I am willing to gamble. Besides, before I came along we had only 2 central midfielders, I believe.
ST: Fallou Gaye, Joy-Slayd Mickels, Marco Reus, Mike Hanke, Patrick Herrmann, and Peter Juhasz
So surprisingly, not too many changes here. I only brought in Gaye and Juhasz. I am very excited for the 16 year old Hungarian — he is a 5 star recruit. Reus should be a name that is very familiar. He is currently lighting up the Bundesliga with his awesome performances and is linked with a move to several EPL teams, especially Arsenal. He is my best player and I will be looking to him to lead from the front.
So that's my time. I am pretty pleased. Our oldest players are Dante and Hanke and they are only 29. We have some great youngsters I don't see why we can't mount an effort to qualify for the Europa League. But let's actually see how we did! . . . On the next page :D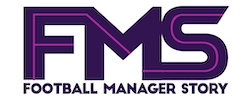 Subscribe to our Newsletter