They wonderful guys at Sortitoutsi released a brand new Metallic Logos Pack for Football Manager 2012, it looks even better than the previous one if you ask me! This pack contains every single competition and club logo you can imagine as the file count stands at a staggering… 125,570 files! Let's see how these look in the game, I've used my current FM 2012 save to make a few screen shots.
Competition Logos

Club Logos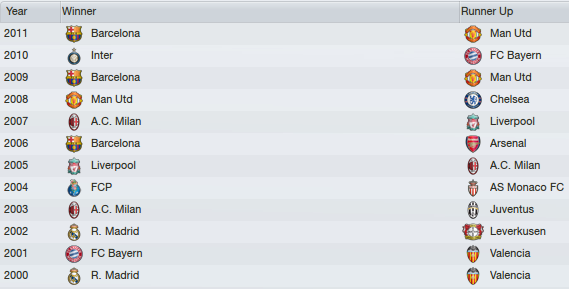 I think those look great and if you agree then I guess you might want to download the goodies right now! Well, you will have to click the picture below but bear in mind that there are two options:
1. Become a premium user at Sortitoutsi for around 10 pounds per year and have access to a single-file, super-fast download.
2. Become a regular user at Sortitoutsi and download the file split into several archives or via torrent file.
It's your choice, all I can say is that the first option is a lot better and that is the one that I have chosen for myself.
How to install
Once you download the archive file you will have to extract it to your game user data folder, the default one is like this: Documents>Sports Interactive>Football Manager 2012
If you have set a custom data folder for the game then you will have to extract the archive to that folder. For extraction I recommend the free program called 7-zip, it rarely fails.
Once the extraction is complete you should have a new "graphics" folder inside the Documents>Sports Interactive>Football Manager 2012 folder. That "graphics" folder should have a folder named "sortitoutsi.net" inside. In that "sortitoutsi.net" folder there should be a folder named ""metallic_logos" which should have a folder named "logos" and a config file inside. If that is the case then the extraction went according to plan and you have just one more step before seeing the great logos in your game.
That last step goes like this: start the game, go to preferences>display & sound and modify the two settings as in the screen shot below (deselect "use skin cache" and select "always reload skin on confirm"). Then click confirm and the skin should reload.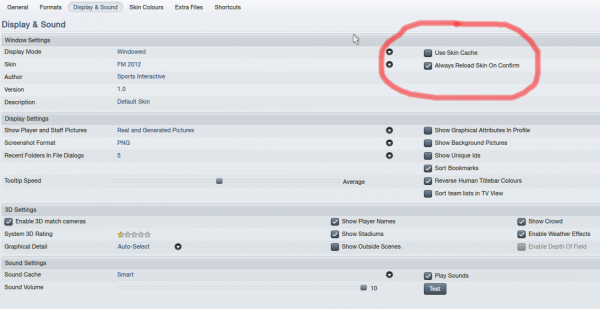 That should be all, if you have followed the steps the logos should be displayed in your game. I hope you'll enjoy this fine piece of work from Sortitoutsi, I surely will! If you encounter any problems you can ask for help here, I'll always try to give you a hand.

Subscribe to our Newsletter