Hey guys, I have a short but important post for you today. As you all know Football Manager 2012 will be released on Friday October 21st. However, what you don't know is who myself and all the other writers will be managing. I can't speak for anyone else, but I want you guys to have a say in who I manage.
Let me start by saying there will be no option for proper lower league management or any clubs outside of England. I know this is restrictive and I apologise if you wanted to see me step away from the usual, but I have to stand by what I enjoy and if you don't enjoy the game there is no point in playing. I really enjoy the English game and prefer to start a game in the Championship or Premier League as to experience those wonderkids at the start of a game. Anyway, I will be offering the poll below within all my posts from now on. You can vote from the 6 options below and the voting will close within a week of the FM 2012 release.
Darren Smith: "Which team should I be managing in FM 2012?"
Norwich (EPL) (27%, 80 Votes)
QPR (EPL) (23%, 68 Votes)
Leicester (CH) (16%, 46 Votes)
Stoke (EPL) (15%, 44 Votes)
Derby (CH) (14%, 42 Votes)
Bolton (EPL) (5%, 15 Votes)
Total Voters: 295

Loading ...
OK guys, well I hope you all find a club of interest there. The list above is final, but the team I manage is up to you so place your votes soon. If you haven't already you can pre-order FM 2012 below.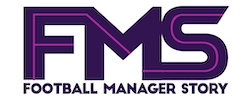 Subscribe to our Newsletter