Hi folks, today I will be starting the longest FM journey I have ever been on. I recently posted about the new Ultimate European Challenge hosted exclusively on this site. I would recommend reading that post to get an idea of what this story is all about and also to think about trying the challenge yourself. Basically I have loaded up five countries, England, France, Germany, Italy and Spain. I have also started the game unemployed with a reputation of 'International Footballer'. To complete the challenge I must win the top flight title and major domestic Cup at least once in all five countries. I must also win the Champions League at least twice with any club in any of the countries. A really tall task, but I'm looking forward to a big challenge!
After starting the game I had to wait until February before accepting a job offer. Both Newcastle and Athetic offered me a contract, but I had already managed the toon and didn't fancy being restricted by Athletic's transfer policy. Then Hamburg SV of Germany came calling, I thought Germany would be a good starting point and HSV a decent club as well. I accepted the offer and hence began my journey in Germany.
After accepting the job offer I then proceeded to check my side and their morale, injuries…BIG MISTAKE! I really should have checked that before accepting. HSV's morale was all red with arrows pointing down, they also have a lot of star players out. Kacar their best midfielder, Van Nistelrooy, Min and Guerrero their three best forwards. This left me struggling for forwards and forced to play everyone out of position.
After getting over the injury and morale problems I examined the damage to their Bundesliga position. Pre-season saw the board ask their old manager for a title challenge, I don't think he could have done much worse. Lying in 10th position and 11 points off a Champions League place let alone top spot.
Below is the squad I have to work with, I haven't included the injury or morale indicators but believe me there not pretty. My only striker that is fit, Petric, is the opposite of what I need. He has good technical attributes, but terrible physical ones, this will make my tactic far less effective. Take note of Westermann's goals scored and average rating as you will see him transformed later in the post.
Well before I share the first results with you, lets look at a little background into the club.
I only had 10 games to prove myself this season and turn Hamburger SV's form around. This was all I needed as we won 7, drew 2 and lost just one game. You will be wondering who this Westermann is, surely he's a striker…believe it or not he is my centre back. Scored every goal from set pieces and is unstoppable during corners!
Such a great run of form really turned the clubs fortunes around and we managed to rise up to 6th position. Bayern won the league with ease and they will be very tough to dismantle. I am not sure if we've managed a Europa League place for next season as the rules are a little complicated. Either way I am happy with the achievement.
I previously mentioned looking at Westermann's average rating and goals scored. Below is why, he has scored nine goals for me from ten games. The centre back has also improved his average rating from 6.77 to 7.11 since I took over. My set pieces really worked well and his attributes are deadly for corners.
Aogo is the other reason for my success from set pieces. Westermann can only work with the right delivery and Aogo can really deliver a great ball. His assists rose from 3 to 12, showing just how much difference a good set piece can make. With a lack of good strikers I would have struggled without so many goals coming from dead balls.
Well that is how my first season ended, I came in late but revived a damaged club as best I could. Next season will be tough with the likes of an ageing Van Nistelrooy and Ze Roberto leaving. I will also be losing Rost, Castelan and Trochowski who are mainly substitutes. Usually this is good news but the reason their leaving is because I cannot afford the wages they all demand to secure a new contract. The club is in debt and struggling to repay loans, so it remains to be seen just how much money if any I get in the summer.
If anyone wants to try this challenge I will welcome any questions and remember I'm hosting a specific rankings for this challenge so don't miss out. My posts will be in the form of season updates and until the next one thanks for reading and I look forward to your comments.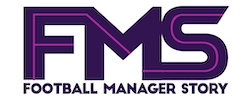 Subscribe to our Newsletter