Welcome back friends. Its time for an update from my Ultimate European Challenge. During the last post I had to wait until February for my first job. HSV of Germany came calling and I guided them from 10th to 6th within 10 games. With the first season over, I am now ready to put my stamp on the club and make my first steps to becoming the ultimate European manager.
First things first, the boards expectations and media prediction. While the board expect a minimum of European qualification, they are only prepared to part with £2.5 million in transfers. This is rubbish to be frank as the squad needs a real tune up for my tactics to be at there best. Either wayI have to work withwhat I'm given so a lot of players will be released and sold to raise cash. Although I only get 30% of the transfer funds for players sold…how can a manager work with next to no budget and then not even get half of the money from sales to reinvest. This is absolute crap and just like Mike Ashley'sdeluded vision at Newcastle. Anyway, the media seem to think we have an outside chance of the title and I am good with an underdog so that prediction made me happy.
Like I said, a lot of players were offloaded during the summer. We had to reduce the wage bill and raise a little more cash to strengthen the squad. Van Nistelrooy was on £60K a week and always injured so I was glad to see the back of him. The likes of Trochowski, Rost, Castelen and Bodor were on £30K plus a week. They were only on the bench so I decided to see out their contracts. Now the players sold for cash were all in the reserves so no real loss there. Between adjusting the wage budget and my rubbish 30% allowance from sold players I managed a measly£1.3 million extra for transfers. The problem with HSV is I need to be at least £30K under my wage budget to offer someone more than £30K a week. Therefore I could have spent £6 million but would have been restricted to just £15K a week contract offers. Its not like my Newcastle game, where I can reach my wage threshold but still offer someone a good wage.
I missed out on a few good players like Gaitan because of my board. No matter what the request was, even a perfectly simple one would be turned down. I've never known such an unflexible board at a good club. Despite these restrictions I still managed to sign six players. The last of which was a loan deal, but very important as my midfield are short staffed.
Rakitic joined HSV on a free transfer and is one of my best signings. You could almost hear the board crying when I offered him £44K a week.
Reo-Coker was on the transfer list for £1.5 million, I desperately needed backup for Kacar and I think he'll get a fair few games this year.
Luis Moran was signed from Sporting of Spain for £2.1 million. He was the best right winger I could afford, but I think he'll suit the Bundesliga fairly well.
Humberto Suazo was signed on a free transfer and could prove to be my most valuable asset. The lack of a real poacher meant we struggled last season. Suazo will fit into that role and despite his age can do a good job for the next two seasons. He is also someone from my 'Cheap players under £3 million list'.
Kranjcar was listed for sale as Tottenham don't need him anymore. Unfortionately my funds had already run out, so I opted to bring him in on loan. The Croatian will be vital for his flexibility, hopefully he can make an immediate impact.
Well you've seen the expectations, signings and listened to me moan for a bit. :) Now lets take a look at my probable starting XI. This side will change a lot during the season, I am sure. For now though, I will start with them.
Well that is all of my pre-season news. Like Sears I will be posting in season updates, so until then I hope you enjoyed the read and look forward to your comments. If you want to join us all in the Ultimate European Challenge, please follow the link and read the rules. Its very simple and should get us all into different cultures and styles of Football.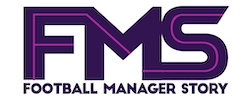 Subscribe to our Newsletter