Hey folks, I'm back with an update from my Ultimate European challenge. As you know these posts are been done in season updates so as you can imagine there's a lot to get through. Lets start by recapping my European career so far. After accepting a job offer from Hamburg SV, I had ten games at the end of the first season to turn it all around. I managed to guide the German side from 10th to 6th during my short first season. However, the start of my second season showed the boards lack of ambition as they only offered £2.5m for transfers and rejected every request. I still managed to make the budget work with some great signings but was far from happy with the board. That is where we left off, so lets carry on the journey and see how I did during my first full season in Germany.
Bundesliga August-September results
After signing a few players it was time to see which ones would play well and where. Suazo took no time to settle with a hat trick on his debut. Kranjcar also did well with some assists and a goal from the left. However, Rakitic was struggling in central midfield. We won 6 of the 7 games including a victory over title rivals Bayern.
Bundesliga October-December results
After a great start and with Winter approaching I wanted to capitalize and keep up the momentum going. October was a good month seeing us win 3 games and draw one. Then November saw us win 4 and draw 2. A very good run of form including victories over Stuttgart and Schalke. Westermann also found the net with his head a little more, this was a key factor to our unbeaten run.
Bundesliga table at the midway point
A good start to the season left Hamburg SV top of the German league. Leaving Dortmund 7 points off the pace. If we could keep up the recent form I'd surely be celebrating an early trophy.
Bundesliga January-February results
January was a pivotal month for my side, we lost 3-1 to Bayern and that gave the German giants some real momentum. Thankfully this result did not have a bad effect on my squad. We still managed to win 6 games out of the 7 available during January and February. Suazo was scoring for fun and Elia had finally started to assist a few as well.
Bundesliga March-May results
The final fixtures of a huge season were upon us. Bayern had started to make up some of the deficit and were looking dangerous, so mistakes weren't an option. We started March in very worrying form, Nurnberg and Werder Bremen held my side to 1-1 draws. I then breathed a sigh of relief as we went on to win five games. A bad 3-0 thrashing at the hands of Schalke brought forward a few questions, but then one further victory and an away draw seemed like good results. This was it, I had done everything possible to try and claim the Bundesliga, it would come down to how well Bayern had done.
Final Bundesliga table
A long and at times difficult season had seen some great results and very consistent form. This was the backbone of our title victory and an impressive 12 point gap from FC Bayern. I was absolutely ecstatic with the trophy and also surprised to dethrone Bayern so quickly.
German Cup results
This competition was not just used to rest some key players. Part of this challenge is to win the major domestic Cup in every country. Therefore I was going for it with everything I had. The early rounds were very easy and it wasn't until the quarter-final that my boys faced a challenge. We showed our commitment to this competition with a 3-0 victory over Dortmund. Then the draw saw us miss Bayern for the semi-final, but get Leverkusan away instead. Another tough match, but we came away 3-1 winners and started to prepare for the Cup final.
German Cup Final – Hamburg SV vs FC Bayern
There was a lot riding on this match, I could complete the double and the challenge objectives for Germany along with it. My side had beaten FC Bayern 4-0 and 1-0 at home in the league but recently lost 3-1 away from home to the giants. Form suggested a close game but I was strangely confident. I have proven competent as the underdog in matches like this and hopefully I could add this to my CV on FM.
I have already beaten Bayern many times with Newcastle and HSV on Football Manager, there is one tactic that seems to work. Its my 4-4-2 with a very deep defensive line, very slow tempo and very narrow width. I was not keen on letting Bayern play so decided to use a standard strategy rather than my usual counter. Anyway, my opponents had a full strength squad and so did I, lets see what happened in the highlights.
Westermann was up to his old tricks from set pieces. :) The centre back set up the first goal, scored the winner and defended valiantly…my man of the match by a mile!! This was a fantastic achievement and meant that all the trophies required from Germany had been won.
Bundesliga Awards 2011/12
After winning the domestic double, my side were bound to be in for some awards. I kicked off this process with the 'German Manager of the Year' award and 'German Players Manager of the Year' award.
Hamburg SV were also represented by three players in the 'German Team of the Season' awards. Westermann, Aogo and Suazo all managed to make the cut and deserved it in my opinion.
Two players were given special credit for their performances. Humberto Suazo walked his way to top goalscorer with an impressive 26 goals in the league. Aogo also earned the 'German Players Defender of the Year' award.
Lets take a quick look at their stats, these two players were instrumental to any success we achieved this year. It's such a shame Suazo is 31 years old, he has been amazing but will not last more than one further season. I am however very proud of the find as I got him on a free transfer.
My left back, Aogo, has been immense this season. His crossing and corner attributes have helped him manage 17 assists. Add to that good pace and great technique, you've got yourself a star player.
Below are the rest of my squads ratings. Westermann was solid at the back, scored 16 goals and added 8 assists. Elia was also crucial with 11 goals and 13 assists. Rakitic could have done better but managed a good first season with 12 goals and 9 assists.
The Honeymoon ends and the TROUBLE begins!!!
Sorry for the dramatic title, but its called for as my board are starting to tick me off! You may remember my moaning during pre-season when the board only offered £2.5 million for transfers. They also turned down any requests without giving me a chance to object. Well I pushed on to the 2012/13 pre-season to see what they'd offer this time. Bare in mind we've just done the double, guaranteed Champions League Football, got a great new sponsorship deal and have £20 million in the bank. The board asked me to challenge for the title again with £3.5 million for transfers and £20K extra for wages.
Are they on crack or just simple!! I can't believe the cheek, they are ten times worse than Mike Ashley and I never thought I'd say that about anyone. With so much in the bank and loads more due from the Champions League I was expecting at least £12 million. I wasn't having any of this and addressed my concerns in a meeting with the board.
After telling the board I want to talk about the transfer budget, I proceeded to say the club will move backwards if more money is not provided. The board then said that I have enough cash to meet expectations, this was where I started to lose my temper.  I told them that their lack of ambition is shocking and disappointing, their response made me go red! They said that everything they do is with the clubs best interests in mind and the matter is closed!! I honestly couldn't believe it. They only offered me 15% of the money available in the bank.
I started looking for an ultimatum option but couldn't find one, so decided to have the last laugh…I RESIGNED!!! Can't wait to see those gready useless arseholes make money without me there. I guarantee this will be their last season in the Champions League. As for me, well I'd better get the newspaper out and start searching for a job.
Well that is the end of my reign in Germany. I will start looking for a new job and hope that the next board have a little common sense. Until then I hope you enjoyed the read and look forward to your comments. If you want to join us all in the Ultimate European Challenge, please follow the link and read the rules. Its very simple and should get us all into different cultures and styles of Football.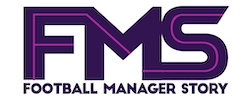 Subscribe to our Newsletter