Hello friends and welcome back to my season finale. The UEC has provided some great entertainment so far, but no team has matched my Atletico Madrid era. During the last post we went on a great run, all but wrapping up the title. My attentions then moved towards the Spanish Cup final and Champions League quarter-final, both vs Real Madrid. Today we pick up with 9 La Liga games to go. The treble is still a possibility, providing my players don't crack of course. So lets not keep you waiting…this is how my final season in Spain ended.
La Liga – final results
With the La Liga almost done and dusted, I tried to rest my key players while not risking a dip in form. This seemed well executed, my mixed side won all our games bar two…and guess which teams held us. Real Madrid beat my boys 4-1, while Barcelona came back from 2-0 down to draw the match 2-2. A great season ended well, but I was worried about the Real loss as we still needed to defeat them for the treble.
When accepting a job in Spain, I never imagined it possible to win the title so easily. Truth be told, Real and Barcelona never really threatened me. Winning the title with 108 points meant the nearest challenger was 22 points off the pace. We even scored 109 goals and only conceded 18!
I personally see the La Liga title as the toughest domestic trophy to win…purely based on Barcelona and Real Madrid's incredible players. So to win the title two times in a row was nice, but the cherry came when I was entered into the World hall of fame…just 6 seasons after starting my first job :)
Spanish Cup final – Atletico Madrid vs Real Madrid
After losing the last game to Real 4-1, I decided we should try a different approach with the team talk. As you can imagine, my side are always the favourite to win, this usually leads to a 'do it for the fans' team talk. Well I wasn't so confident with a weakened starting XI due to the clustered fixture list and opted for 'you can win this' instead. My trusted 4-5-1 was to be called upon, again. However, I noticed Real Madrid's formation was very high up the pitch. This stopped me listening to my assistant. He recommended a very deep defensive line, which would just play into Real's game plan. Their 4-2-3-1 with wingers meant heavy pressure and we'd crack with their quality. Therefore I decided to use a high defensive line in order to push them back into their own half. Very risky, but bold moves win trophies. :)
Starting lineups
At Madrid: GK – De Gea, DR – M.Richards, DL – I.Monreal, CB – O.Toprak, CB – S.Bassong, CM – A.Dzagoev, CM – N.Millemaggi, CM – N.De Jong, RW – M.Barocelli, LW – A.Sanchez, ST – L.Stien
Real Madrid: GK – I.Casillas, DR – S.Ramos, DL – D.Renan, DC – L.Galeano, DC – C.Zapata, CM – M.Rivero, CM – S.Canales, AMC – M.Ozil, RW – C.Ronaldo, LW – A.Di Maria, ST – G.Higuain
Real had me worried with a fair few near misses on the counter. This was down to the high defensive line I set, but without it I'd have been stuck in my half all match. Two of our four goals were lucky to say the least. One was a calamity in real's defensive and the other an even bigger mistake that lead to an own goal. All in all the match was well balanced, and I think lady luck was on my side. :)
The supporters seemed happy with me and I quote 'Assuring himself a firm place in the hearts of At. Madrid fans everywhere.' What a nice way to finish my time in Spain, with the domestic double. :) Well, we're not quite finished, I guess you want to know what happened in the Champions League…keep reading, we're almost there :)
Champions League results
As you may remember, I finished the last post with a 2-1 away victory against Real Madrid in the Champions League quarter-final. Well, the second leg was full of spice and drama…OK, when I say drama we can't involve Real Madrid, as the Spanish giants could have done better at home with a beer. My boys walked all over em' and finished up 4-1 victors and 6-2 winners on aggregate. The semi-final didn't promise much more of a fight either. Roma came up in the draw, while Manchester City and Manchester Utd were set for a heated match in the other tie. The first semi-final leg was dominated by Aguero. Then the second by Toprak as we won home and away 2-0, meaning a convincing 4-0 aggregate win against the Italian club. The other semi-final was a corker. Man City won the first leg at Old Trafford, 3-1. Then threw it out the window during the second leg at home as they lost 3-0. Meaning the red half of Manchester won 4-3 on aggregate and will be my Champions League final opponents.
Champions League final – Atletico Madrid vs Manchester Utd
This will be my third consecutive Champions League final. The first I won with AC Milan against today's bitter rivals Man Utd. The second was last year in a hot billed Spanish dominated final with At. Madrid versus Real Madrid. My players never even turned up as we lost 1-0. Now I face Man Utd, the club I struggle to beat most of all. During my Newcastle save this club left me devastated by a foiled quadruple attempt in the same final. After examining United's last five games I began to see a pattern. A 4-4-2 was always used and my Argentine winger, Becerra could become my worst enemy. This regen can finish, dribble, pass, cross and has bags of pace and flair. His 15 goals and 22 assists set off some alarm bells. Ow, and United still have Rooney who has scored 21 goals despite four months out with injury. :( My 4-5-1 with slightly high defensive line, slightly narrow width and slightly slow tempo hadn't let me down yet…so I decided to trust it one more time and also used the counter strategy. I wanted to draw the opponent onto me as they are extremely well organised in defence and we needed space to exploit.
Starting lineups
Atletico Madrid: GK – D.De Gea, DR – M.Richards, DL – Filipe, CB – O.Toprak, CB – S.Bassong, CM – A.Dzagoev, CM – N.Millemaggi, CM – Cicinho, RW – M.Vella, LW – C.Gonzalez, ST – S.Aguero
Manchester Utd: GK – T.Kuszczak, DR – D.Alves, DL – J.Vertonghen, CB – J.Evans, CB – N.Vidic, CM – A.Poli, CM – D.Fletcher, RM – Nani, LM – M.Becerra, ST – W.Rooney, ST – E.Derdiyok
What an amazing match!! I didn't spend much time worrying about United's attacking threat, as they only managed one clear cut chance and couldn't even hit the target. Aguero may not have scored, but the striker did his work silently by winning a penalty early on. Dzagoev stepped up to score and the game was mine from that moment on. I could even afford an opportunity to Bojan in the second half. The Spaniard scored with almost his first touch and what a touch it was.  The 4-0 scoreline wasn't at all flattering in my opinion, my players deserved it.
Our dominance was more in an attacking sense. While we didn't dominate the possession, we did manage 12 shots on target to Man Utd's zero. We also created four clear cut chances to United's one. All in all a wonderful result to cap off the most amazing season. :)
To conclude my final season in Spain, lets see who were the hero's within my squad. Below are my squad stats for the season and there are some unbelievable ratings. My favourite three players are all attacking and as follows. My third favourite has to be Dzagoev, he has been consistent all season, scored 12 goals and assisted 32. My second favourite is left winger Alexis Sanchez. The Chilean may not be the most consistent but is stunning on his day and scored 25 goals as well as assisting 12. However, my number one player and this is probably of all time not just this season…is Aguero! The Argentine has scored an amazing 40 goals and still managed 18 assists.
It was finally time to leave Spain and move onto a new part of the UEC. After the Champions League victory, I was listed on At. Madrid's favoured personnel list. A lovely sentiment and the best way for me to leave my favourite job so far. I still have England and France left to complete, there are no interesting jobs available yet, so for now I'm unemployed. The summer will still be busy though with Argentina's WCQ games to prepare for.
Well that is it for today's update, thank you all for reading and please feel free to comment below. My next post will be done as soon as possible, but will depend on how long I wait for the next job. Until then, take care. :)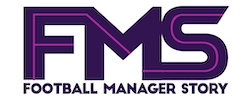 Subscribe to our Newsletter