Hey guys and welcome back to another update from my Ultimate European Challenge. After winning all 12 of Atletico Madrid's opening games, we were in some fantastic form. I was all but confirmed as winners of our Champions League group and looking forward to some more goalscoring fun. Today's post will take you through my December to March results. Let's dive straight into the La Liga results, with At Madrid lying 1st in the table.
La Liga results Dec-Jan
As you can see, December brought up a little dip in goals and performance. We still managed to two fixtures, but I feared the loss to Barcelona may damage our morale. The next three games were very touch and go, on another day we could have lost or drawn, but my side just edged all three victories against Hercules, Valencia and Real Madrid. Three extremely important results that set me up for the last two games. With some confidence retained, Aguero put in a class performance and we beat both Sporting and Deportivo 3-0 away from home.
January transfer action
During the January transfer window, I decided to offload a few players. Funes and Bustos were youngsters that couldn't quite make the grade, while Pintos is my rotational right back. I felt like £7.5 million was far too much for a mediocre player. Therefore the bid was accepted and I swooped in for a new and improved right back.
Micah Richards will be a massive player for me, he was a little expensive, but has the ability to make a big difference. The Englishmen will become my first choice right back I think.
La Liga results Feb-Mar
After January, my side seemed to be playing free flowing football, and it was great to see. Score lines like 7-0, 5-1, 4-1 and 6-1 were a weekly accurence. Considering this is La Liga I was very impressed with our performances. Aguero was popping up in every match, and Sanchez seemed to be influencing our play too.
La Liga table
After 29 games, I find myself 19 points clear at the top, with Real Madrid and Barcelona struggling to keep up. The title will definitely be mine soon and hopefully more silverware will follow. :)
Spanish Cup results
The early rounds of the Spanish Cup, were very easy. My reserves brushed aside Badalona and Deportivo, before we drew Espanyol in the quarter-final. The 1st leg seemed straight forward as we should have won by more than two goals. However, a lack of composure and some heavy pressure almost led to a major upset. Thankfully we won 2-1 on aggregate, and then dismantled Villarreal with ease. That match finished 6-1 on aggregate thanks to some great goals and outstanding performances from Vella. The final will be versus Real Madrid, a tough match but on our day we can beat anyone.
Champions League results
After winning my Champions League group on goal difference to CSKA Moscow, I then faced a tough opponent in the first knockout round. Juventus were fairly easy to dismantle in the first leg, a 2-1 victory away from home filled me with confidence. However, the second leg almost saw my players choke. They were very  poor, but just held onto a 1-1 draw. My quarter-final opponents are Real Madrid. Another fantastic away performance has left me with a 2-1 scoreline for the home leg. I just hope the lads don't choke or get complacent again for the second leg.
Squad stats
This season has probably been my best so far on FM 2011. Aguero is mainly to thank for his 33 goals and 15 assists out of 34 games. My top centre back is now Toprak, who has scored 10 goals from corners. Vella has managed 11 goals and 22 assists, while Dzagoev has scored 8 goals and assisted an incredible 26 times. Alexis Sanchez seems deadly from the inside forward role, the Chilean has scored 22 goals to date.
Performance of the post – Atlectico Madrid 6-1 Sevilla
This was a wonderful match, I started without Aguero, Cicinho, Millameggi, Sanchez, Vella and Dzagoev. Three nice goals were scored before Balotelli embarrased my defence. Then Sanchez, Aguero and Dazagoev were brought on after Sevilla made it 3-1. They all played a huge part in the final three goals to complete an amazing performance.
With the season drawing to a close, I don't have to worry about the league, but my form must be maintained in order to challenge for the treble. Real Madrid seem like the team to ruin my season. I need to pass them in both the Champions League quarter-final and the Spanish Cup final. Do that and I could win the treble which would be a nice way to leave Spain. :)
OK guys, that is all for this update. Sorry for the short post, but things have been a little crazy of late and I have had little free time. I'll be back with my end of season report soon, until then thanks for reading and I look forward to reading your comments. :)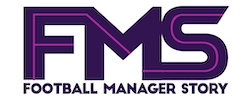 Subscribe to our Newsletter