Hey guys, today I welcome you to my Newcastle story. This was started on my old site, but put on hold so I could focus on my Ultimate European Challenge. Now that is over, I will resume with Newcastle but in a rather different manner. Before I start, you can check all previous posts from my Newcastle story by clicking the link. If you'd rather not, I'll provide a run down of what's happened so far year by year.
2010/11
Finished 5

th

in Premier League and lost in final of FA Cup.
Made a profit of £1.2 million on transfers.
2011/12
Finished 1st in Premier League, won League Cup, lost in final of FA Cup.
Made a loss of £10.25 million on transfers.
2012/13
Finished 1st in Premier League, won Champions League, won FA Cup and won League Cup.
Made a loss of £46 million on transfers.
2013/14
Finished 1st in Premier League, lost in final of Champions League and won League Cup.
Made a loss of £37 million on transfers.
The future of Newcastle United
As you can see, Newcastle enjoyed a great four years. Winning lots of trophies and signing some wonderful footballers. Only problem is we lost a grand total of £92 million on transfers. Not to mention the incredulous amount of wages I'm paying. This left the club with mountains of debt to repay and a bank balance more than £10 million in the red. However, I have a plan! Rather than explain it all again, you can read about it within my financial guide. Below are the steps I want to put in place and where I want to take the club.
Offload players over the age of 27 within two seasons. (bar

Afellay

maybe as his departure would create uproar.)
Create a player wage cap of £75K per week.
Lower wage bill by at least 20% within two seasons.
Introduce youth to gold system straight away.
Improve training and youth facilities. Also have established youth recruitment.
Get the best possible coaches and scouts.
See the Y2G system work. meaning we sell players at a profit and therefore make money from transfers every year. (Could take around 4-5 years.)
Clear all debt and have minimum of £15 million in the bank at any given time. (we're a way off this.)
All of these goals are achievable and should be kept in mind from the off. So lets see how my plan is doing during pre-season.
Facilities improvements
OK so the first thing I did is make some kind requests to the board. I had to get my finances in order first, but we'll glance over that later. The clubs facilities are a mile short of my expectations, so this needed addressing. Good training facilities aren't a major problem, but should be improved to better my players growth. However, average youth facilities and youth recruitment is a problem. The quality of youth coming is shocking and my youngsters aren't improving from a young age. This is the source.
Unfortunately my board wouldn't budge on the youth recruitment. Therefore I settled on improving the youth facilities and training facilities. If all goes to plan, these will be complete within a year.
Transfers out – there effect on finances
I have written in great length about the importance of selling players for a profit. I've also mentioned trying to balance the books by making more than you spend on transfers. This year I was at a disadvantage, just before leaving my Newcastle save I signed a few players. This was before I came up with the Y2G system and it has hindered my progress a little. Before you see my purchases, lets examine the sales. Below you can see my clubs wage summary before all transfers.
Wages before transfers went through
A lot of money spent on wages. All down to bad management and the transfer adrenaline rush! I had to sort this out, so after considering who was overpaid or too old, I offloaded them. Below are my transfers out, a fair few players left Saint James Park, but not too many will be missed.
Players highlighted in red where on big wages. Most were overpaid and needed offloading to balance the books. We earned £44 million from these sales and picked up some great deals. Inler was originally bought for £4.7 million, meaning I made £2.3 million profit from him at the age of 30. Dudu was originally bought for £5 million meaning I made £6 million profit from the Brazilian. Steven Taylor was on £110K a week so I was happy to offload him, although we are forced to pay £30K of his wages until 2016. Enrique was my best sale, the left back is great but £12.5 million is a lot for a 28 year old. Plus his wages totalled £75K per week without the add on appearance bonus. Now lets see the impact this had on my salary summary.
Wages after transfers including players bought
Wow, what a difference. We still have a way to go, but this is an excellent start. £268K per week will now be saved on player wages. That is a total of around £12.85 million per year. If we can keep this up I'll be out of debt in no time :)
Transfers in – youth to gold system in place
I really wanted to get my Y2G system under way, this meant analysing my preferred departure date for each player and then preparing for it by signing youth. As mentioned previously, I had a minor setback this year. Before creating my financial guide and Y2G system I went a little crazy on signings. Danny Wilson was purchased for £26 million, a great CB but I wouldn't have bought him for this amount. I also signed Theo Walcott for £7 million, the fee wasn't a disaster but his wages were steep at £60K per week. I'm hoping to sell the English winger if any interest is shown. All the other signings are part of my Y2G plan. So lets take a look through them and I'll explain my thought process and their career path through the club. Before we do, let me say that the £56 million spent was far too much. This would have been more like £30 million if not for over spending on Walcott and Wilson.
Marcelo Santos (striker) aged 18
Santos has great potential, my coaches reckon he'll far exceed Paloschi's level and that's saying something. I signed the Argentine for his for his ability and potential sell on value. If I failed to sign Santos now, he would have been more than £10 million after moving to another club.
Fernando (striker) aged 16
I know I don't need another striker, but this kids potential is huge. Current ability is 2 star, but his potential is 4.5 stars. Fernando is a risk because he has a lot of improving to do and may not make it. But I feel the risk is worth while for just £2.7 million. The striker is too young to loan out, but I'll be taking that approach next season.
Andreas

Gohlert

(goalkeeper) aged 18
Gohlert doesn't have the best attributes, but he does have potential. Rated 4 star and potentially better than Enyeama who is now 32 years old and probably leaving the club within two seasons. This should be enough time to get the German up to speed. I'll use him during easy matches and try my best to improve the 18 year old quickly. If all else fails, I can make a at least double on this players transfer fee.
Matias

Anconetani

(right winger) aged 19
I didn't really need another right winger with Walcott and Wilshere filling this position. But Matias is the only great player around at a young age to fill the right wing. I decided to plan ahead and sign him for a reasonable price. Rather than wait and be forced to pay more money in 3-4 years time. I am training the Argentine to become a natural right winger as his main position is striker. Wilshere may be sold next season, as his wages are too much. If not Walcott could leave.
Hary

Goetz

(left winger/left defender) aged 18
Goetz was brought in for two reasons. One he has the potential to be far better than Afellay, and two he could be used as a winger or moulded into a left back. Another youngster with a lot of improving to do, but I believe he'll get there. To try and rush things along I've loaned him to Doncaster. Goetz will either replace Gaitan on the left wing or Kieran Gibbs at left back. I haven't decided yet, but have at least two seasons to make a decision.
Henri Coezy (central midfielder) aged 19
OK I know, he's not my finest signing. After selling Inler, I got an offer for Guthrie on transfer deadline day. Knowing Guthrie's contract was up very soon I had to take the money. However, this left me short in central midfield. I had to buy the best young midfielder to fill a more defensive role at the right price. Coezy was my only option and if he doesn't improve I can still sell him for a profit. His current ability is 2 star and potential ability is 3.5 stars.
How has all this effected finances and my squad?
My efforts during pre-season seem to be paying off. We're improving facilities, have an excellent set of coaches and scouts. I've even spent £12 million more than I've sold. However, the difference is in the wages. I haven't weakened my side in any way, in fact I would say I've secured the future in certain areas of the squad. All this and we are £5.6 million in the green, a big improvement from being in debt. This may not seem like much, but remember all the improvements to back room staff and overspending on Wilson and Walcott. These won't happen next season and should help our bank balance grow.
I have highlighted four areas in red. These are the end of each season when all competition money etc is paid, until just after the end of pre-season. You'll notice most seasons have gone well until my transfer action and the end of pre-season. The last red box is this year. You'll notice the graph making a wave upwards near the end. This could be my decreased wage budget working. If that line can keep moving up, or at least stay level I'm on the right track. If not we must offload some more highly paid players. Now let's glance over the squad.
Any players highlighted in red will be next to leave Saint James Park. This is due to age and the guidelines within my Y2G system. If you think Simpson's departure will leave me short at RB, don't worry. I have a young defender out on loan who has been developed since the age of 16 with us. Hopefully haan will learn enough to become backup instead of Simpson. While we're on the subject, I mentioned one of the rules is not spending more than £7 million on one player. Well after reading Alex's story, I have learned you don't have to be limited to this. Therefore, as long as I think the player can be sold for almost double the fee I pay, I can sign him.
Well that is it for today guys. Sorry for the long post, I just wanted to get everyone up to speed and make sure you all understand what I'm trying to do. Did you enjoy the post? Or was it a little too much? Please let me know and I can adapt future posts to your tastes. Thanks for reading and please feel free to comment.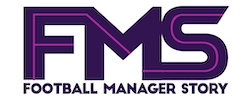 Subscribe to our Newsletter