Hey guys, welcome back to the North East and my FM 2011 Newcastle story. The 2015/16 season was full of silverware, money and success but we need to build on the quadruple to sustain the toon armies rise to glory. A lot of you ask what my goals are and where I want to take such things as finances and the club in general.
Well the main goal is to make Newcastle the richest club around, this will take some time but I'd also like to break records along the way. Moving past Manchester United's 19 EPL titles would be my top target, but this all comes down to my games length and if you guys want to read about Newcastle for such a long time. We still have 11 EPL titles to go if United's record is to be beaten (bearing in mind Newcastle won the title in 1905, 1907, 1909 and 1927.)
A quick glance at the richest clubs list bodes well for the toon. Last season saw us rise to 6th with a value of £308 mill, so where are we now….4th! A great improvement considering the clubs around us, and Newcastle have overtaken Man United. Newcastle are now valued at £401 million…a great achievement for the club and one step nearer to my goal. Hopefully we can overtake Arsenal by the end of this season.
With the start of every pre-season comes the boards expectations and media title odds. For the first season ever, my board offered no alternatives and demanded the EPL title…I guess this shows how far the club has come, but the media share an entirely different view. For the fourth year running I am second favourite for the title behind Manchester City, I guess the bookies like throwing money away lol ;) My transfer budget is irrelevant because I've openly admitted a desire to make a profit on transfers every season…but the board offered me £147 mill! You can keep your money Mr. Myers and maybe I'll add to that fortune your amassing.
Before we sort through the ins and outs of the transfer market, I'd like to update you on the clubs facilities. I have already upgraded the youth facilities once and will do so again this year. However, the board won't even let me ask to upgrade the youth recruitment and training facilities, well I guess we only just did them. I will keep trying though as the finances are there.
Below is the clubs updated facilities, another interesting stat is the squads average age of 20 years old. After the latest upgrade, my youth facilities should be very reasonable but I am desperate to upgrade the youth recruitment further.
Now its time to look at the all important transfers, but don't get your hopes up. I struggled to find top notch youth this year and have continued my search into the season itself. A few more targets will enter Saint James Park, but lets see the ones that left. You already know about Paloschi's record sale to Man City for £50 mill. You should also know that Gaitan left for Spurs in an £11 mill deal. Both offers were too good to turn down, but there's more :) Micah Richards has reached an awkward age, he can still play but won't leave for a big amount should I prolong his departure. With this in mind I offered the right back to clubs and Aston Villa paid me £11 mill, a £10.25 million profit from his original transfer. Then last but not least, the sale of Adrien who was signed last year on a free transfer. With my youngsters developing well in the reserves I decided to promote a few and cash in on the midfielder. Werder Bremen offered me £10.75 mill and all that was profit, yey!!
An astounding £83 million was raised from players sold. £73.3 mill of this was profit from the players original fee, not to mention I already have replacements brewing in the reserves and youth system for each and every player. Meaning the young rotation players from last year will now be first teamers and the reserves or bench warmers from last year will now be apart of my rotation system.
The system seems to work a gem which brings me to the summer transfers in. Jack Wilshere will need replacing in around three years time so I had to find a young right winger. Must admit the market was bleak, but I did find someone with plenty of potential. Eric Diop is 18 years old, his current ability is rated at 1* and potential ability 3.5*. This massive gap from CA to PA suggests the winger can make huge improvements. I hope this is the case, but at £2.1 mill the risk is minimal. My scout reckons Diop has the potential to be better than Wilshere and this became my main buying point.
With Nicolas Gaitan's sale, Kakuta makes the step up to first team football and Goetz will be my rotation on the left. With Kakuta turning 25 years old, he'll need replacing in three years. So enter another Brazilian named Gilson. Costing just £2.7 mill means the 18 year old has minimal risk. Gilson could be a great player but needs to develop quickly, one of many concerns would be his pace but I hope to improve this. My coach rates Gilson's current ability at 1.5* and potential ability as 3.5*. This kid may not have joined the club if the usual level of talent was available. Either way he has three years before playing first team football, so lets hope he develops quickly.
Now I always save the best until last. I have been tracking a young Spanish midfielder for the last two years pondering a bid. Abel Padin was signed for a whopping £15 mill from Real Madrid, its a lot of cash but this kid is guaranteed success and I think doubling my money is possible. His current ability is 2.5* and potential ability 4*. Jack Rodwell is an exceptional midfielder but my coaches think Padin has the potential to be better.
I spent a total of £19.75 mill this summer and expect more faces to join the Newcastle reserves. These will be for very small amounts and bought purely for potential and future transfer income.
So not too many transfers this year, but lets see how they've effected the squad. You may notice a few new faces that aren't on my transfers in list, these have been developing within the reserves and deserve a promotion.
I would like to analyse my youth to gold system and showcase a few youngsters development since signing on at Saint James Park, but first lets see how the Community Shield went. My opponents were Manchester City, but this match wasn't exactly straight forward. The Olympics are in progress and with my side been very young I have a tonne of players away on international. Below is a screenshot from one of Spain's victories, can you tell who the goal scorers are? Shame on you if not, their all Newcastle youngsters. Santos is 20 years old, Hernandez the same and Fernando is a developing 18 year old. Great to see them be pivotal in Spain's national side but bad for my Community Shield hopes.
As I clicked 'team selection' prior to the Man City match, my eyes grew wide. 9 players were out on international duty and this would remain the same for the first two Premier League fixtures. Looks like my new wingers will get some first team football quicker than anticipated. Not to mention I have no strikers!
With the Olympics standing in my way I fielded an extremely weak starting XI in terms of attack. Thankfully the defence wasn't too bad but Manchester City have a much older team and hardly none of their key players are missing. Ow well, lets watch the highlights and see what happens.
OK I wasn't expecting that! While the match stats show an even game, I always felt in control. Wilson looked deadly from set pieces and Anconetani managed some great deliveries despite playing out of position in the lone striker role. But the massive bonus came in the form of Paloschi's goalless debut for City. lol :)
Now we can check in on my progress with the Y2G system, lets start with player development. A huge part of this system is been able to develop young players into stars, without that your wasting your time. I have watched at least 7 players comeon leaps and bounds since joining but below are my favourites. We'll begin with my two new options upfront following Paloschi's departure, obviously Sanogo and Santos are first choice but these guys will cover.
Fernando (striker) attributes when joining aged 16 in 2014
Fernando (striker) current attributes aged 18 in 2016
Fernando is one of the most exciting strikers around and classed as a wonderkid, he'll be getting some game time this year and deserves it after making massive improvements since joining two years ago. The most amazing part is he hasn't been out on loan, just played in the reserves. I think his £2.7 mill transfer fee was more than justified.
Diego Sanchez (striker) attributes when joining aged 18 in 2015
Diego Sanchez (striker) current attributes aged 19 in 2016
Sanchez has had no first team football and still made great improvements during his one year at Saint James Park. I am focusing on the strikers quickness in training and hoping to develop his pace and acceleration. His £2 mill fee should be at least trebled by the time I sell.
Now we move onto my favourite young stars. Both have made incredible improvements and summarise my system, I really recommend checking their old and new profiles below.
Peter Kalu (centre back) attributes when joining aged 16 in 2013
Peter Kalu (centre back) current attributes aged 20 in 2016, brace youself!!
Kalu's original fee of £4 mill seems like nothing now, poor old Leeds made a bad decision in letting him go so cheap. My main concerns lied in the defenders pace, acceleration, composure, natural fitness and jumping. I had no reason to be concerned though as pace went from 9 to 14, acceleration from 10 to 14, composure from 10 to 13, natural fitness from 7 to 11 and jumping from 10 to 12. I focused Kalu's training on quickness and this paid off massively. Now lets see my top asset!
Luis Hernandez (central midfielder) attributes when joining aged 16 in 2013

Luiz Hernandez (central midfielder) current attributes aged 20 in 2016

A rather large fee of £14 mill was paid to Rayo, but Hernandez is worth every penny. His development has staggered me and the Spaniard still has a long way to go! I think we can safely say that developing youth has a big tick in my Y2G system, but without money management this could go to waste.
Which brings me to finances, my wage budget was around £1.5 million per week two seasons ago. I have now lowered it by a third and pay just £970K per week on player wages. Very good going and that amounts to a saving of around £24 mill per year.
Back in 2014, my balance was almost in the red and tipped that way just after the seasons first game. The club now holds a whopping £144 million in the bank. A lot comes from TV revenue and prize money but the biggest chunk is from players sold. Since 2014 I have earned £227 million from selling players, after working out each players profit (selling price minus what I bought them for) the total profit is £192 million. By purchasing players young and cheap I have managed to sell them at a huge profit and my transfers out have been greater than transfers in for the last 3 years.
I think you have a good idea of what my Y2G system is about and hopefully the above screenshots and figures prove how successful its been. This post has almost reached its conclusion but first let me answer a few profile requests. Matt Clark wanted the profile of Canales and Shelvey, so just click on the players names for their screenshots. In addition to these I'd like to share Neymar's profile below…notice his value? Well Barcelona just paid Napoli £73 mill for the Brazilians services, and you thought Paloschi's fee was inflated lol :)

I think that we're done for today, as always I have a lot to share but would rather stop now before you give up reading. :) Thanks for following me and I look forward to your comments as always. By the way, just out of interest, what would you do with Newcastle's new found riches? Let me know in the comments box as I'm intrigued to hear your thoughts. The next post will feature Newcastle's start of season and probably take us up until the end of November, so until then thanks for reading. :)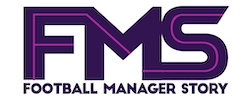 Subscribe to our Newsletter