Hey guys, welcome back to my Football Manager 2011 Newcastle story. Lets set the scene. We're in the year 2013 and the end of my third season at Saint James Park. I have already enjoyed great success including a second season Premier League, Europa League and League Cup treble. This season has already seen my boys retain both the League Cup and Premiership title. We now have the opportunity of a lifetime, something most managers can only dream of…a clean sweep and the quadruple! Today's post will reveal what happened in Newcastle's FA Cup final versus Liverpool and Champions League final versus Barcelona. Two very tough games only three days apart, tactics and squad rotation will be vital, but I am going for broke! I'll probably never get the chance to win a quadruple again so I may as well try rather than picking just one final to field my best squad. Lets see what happened.
FA Cup final – Newcastle vs Liverpool
The FA Cup hasn't provided me with many happy memories so far. The last two seasons have seen my side lose to Chelsea on penalties and thrashed by Man Utd, both in the final. We even threw away two goal leads in both these seasons, so you can understand why I might be a little pessimistic. On the up side my team have been brilliant this season and come on leaps and bounds. Hopefully we will carry the seasons momentum into this crucial game.
Newcastle lineup: GK-Enyeama, DR-Richards, DL-Kadar, DC-Musacchio, DC-Caceres, MC-Nolan, MC-Inler, MC-Afellay, RW-Wilshere, LW-Gaitan, ST-Paloschi
Liverpool lineup: GK-Reina, DR-Johnson, DL-Monreal, DC-Agger, DC-Wilson, MC-Lucas, MC-Meireles, RW-Young, LW-Marin, AMC-Gerrard, ST-Kuyt
As you can see Liverpool were without the injured Fernando Torres, this provided a huge boost to my chances. I decided to use a 4-5-1 with counter strategy, slightly high defensive line, slightly narrow width and slightly slow tempo. This served me well against Liverpool during last seasons Europa League semi-final. You may have noticed Enrique, Simpson, Taylor, Guthrie and Dudu were all rested for this game. That is because the Barcelona game would prove to be far more tasking on my defence. Therefore I decided to rest mainly defenders in this match and go stronger upfront. Guthrie and Dudu would probably be better used in Europe as well. That is enough of the build, lets watch the highlights. Fingers crossed and hoping for third time lucky!
The opening goal was well crafted by Wilshere and finished with deadly poaching from Paloschi. I was starting to worry a little after Liverpools equalizer as they were dominating possession. This led to a change in strategy from counter to control. It was plain sailing from here as Musacchio scored twice from set pieces and proved he is a world class defender. After going 3-1 up I decided the game was over and rested Inler, Gaitan and Afellay for the Champions League final. This was with more than 30 minutes to go, so they should be ready for the biggest game of their careers. I was delighted to finally win the FA Cup after two years of disappointment and its worth noting we won the domestic treble. :)
The fans were delighted with our first FA Cup since 1955 and I was happy to finally have rid of the runner-up status that has followed us around for two seasons. The board were not as overjoyed, but I think they always expected us to come close anyway. Now onto a famous Champions League final and my chance of winning the quadruple. ;)
I mentioned in my previous post that Barcelona struggle against a 4-4-2. Well I do not know this for fact, I just assume so looking at their previous results and most current tactics. Most of the time a 4-5-1 using one defensive midfielder would be best countered by a 4-5-1 with three flat central midfielders and two attacking wingers (my favourite tactic.) However, Barcelona will always dominate possession so having two strikers available on the counter means going for one goal and then hanging back like Inter did in real life. This may be putting all my eggs in one basket, but I feel like this is the only way to beat them, soak up the pressure and hit them on the break.
Newcastle lineup: GK-Enyeama, DR-Simpson, DL-Enrique, DC-Musacchio, DC-Taylor, MC-Afellay, MC-Inler, MR-Wilshere, ML-Gaitan, ST-Araujo, ST-Sanogo
Barcelona lineup: GK-Valdes, DR-Adriano, DL-Chiellini, DC-Kjaer, DC-Pique, DMC-Mascherano, MC-Busquets, MC-Iniesta, RW-Pedro, LW-Bastos, ST-Bojan
Yep you read the team sheet right, no Messi, Xavi or Villa. They were all on the bench and seemed a little fatigued. Although this really boosted my chances I knew a poor performance would see all three come off the bench. Sometimes using players of such quality from the bench in a big game can bring out the best in a team. Just look at the effect Araujo and Dudu had from the bench in my semi-final clash against Arsenal. Either way I couldn't worry about what may happen, I needed to focus on the team at hand and deal with any changes as and when they happen. So I used a 4-4-2 with counter strategy, slightly high defensive line, slightly slow tempo and slightly narrow width. I was hoping to draw the opponents in before striking hard on the counter. I think you've seen enough build up, its now time to watch the game and see who became kings of Europe.
A brilliantly worked goal saw Wilshere and Araujo combine to set up Afellay for a lovely strike. The Dutch midfielder had set up a few great goals against Liverpool and now he had made the difference again. This goal came on the 15th minute and sure as day Barca made three changes when they went in 1-0 down at half-time. Xavi, Messi and Villa came on, these guys made a big difference as the Spanish giants dominated possession and every area of the pitch. 20 shots later and it was full time, yet Barcelona by some miracle had not scored. Enyeama was simply brilliant and earned a rating of 8.5 while the back for were all awarded 7.2 and 7.5. I couldn't believe it, we had beaten Barcelona and won the Champions League. It was scrappy but so are all my finals when my side are the underdogs. The quadruple was mine and it capped off a wonderful season, I never imagined coming so far in such a short amount of time.
After this fantastic achievement and a victory over what is seen as the best club in the world a few of my players became very popular. Araujo became an icon to the fans, while myself, Paloschi, Taylor and Musacchio became favoured personnel. No legends as yet but there is plenty of time to gain such an illustrious status with my favourite club. The fans seem to love Araujo for his late goals and match winning performances. Below is the only way I can convey how I felt after the final whistle sounded in the Champions League. I just couldn't stop smiling. :)
Some of my players will have had the same expression when the awards came out. Paloschi won players player of the year while Gaitan came a close second. I was awarded manager of the year for the third year running and a few of my players made team of the year. Musacchio, Afellay, Gaitan and Paloschi were all selected within the XI to honour their fantastic performances.
Below are my players of the year in order. After a great season it was tough to select a top three and some amazing performers have been left out. I still think that these three players have been the best though…lets see the seasons top three players.
Well that is it for today's post and my third season. I have probably enjoyed my most successful season on FM and winning the quadruple really was great. I hope you are all back for pre-season and to see what my budget is. ;) Thanks for reading and I look forward to your comments as always.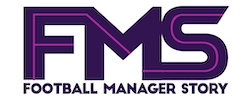 Subscribe to our Newsletter