Hey guys, welcome back to the north east and another installment from my FM 2011 Newcastle story. Last season rose above all expectations as Newcastle won the Premier League, Europa League and League cup. Securing a treble winning season after 2 years in charge was something I'd never even dreamed of. Now, with the excitement of last year behind us, I needed to find a way of maintaining this brilliant form. I started the 2012/13 season with some very sticky meetings. Afellay, Steven Taylor, Verratti and Jonas were all threatening to leave Saint James Park for a new challenge. My guess is that the increased interest in all four players contributed significantly to their opinions. I sat down with all four individually for a private chat, one wrong comment would see them never back down and force my hand into transfer listing them. Thankfully I managed to use the right persuasive techniques and each player conceded to staying with my club. I found the 'you are a massive part of my squad' and 'I want the club to grow and match your ambitions' very handy. Keeping these four players happy was vital, but I still had a lot of work to do in pre-season.
My nerves were on a knifes edge during June, as the board were growing close to a takeover. The new owners had already stated that Darren Smith (ME!!) would be replaced as manager. Can you believe that, I've never heard of a manager winning the treble and then getting the sack. Alan Curbishley was their preferred choice, so all I could do was wait and hope. Thankfully nagotiations came to a stand still, Mike Ashley decided to keep the club but did warn me Myers might be investing in Newcastle. Money is always welcome but I hope he doesn't buy the club, all my hard work would go down the pan! Not only did I turn down a great offer from Manchester City, but I am one of the fans favoured personnel.
When the season expectations and transfer budget came out I was a little disappointed. After such a successful season I thought we'd be offered around £20 million plus. To only get £15 million was a shame. However, I can always adjust the budget through wages and offer monthly installments to bumper it up a little.
Transfers
Lets start with my sales for the season. The few players I wanted to sell weren't attracting any bids, so we just released a few players on a free. Joey Barton was the biggest name to leave Saint James Park, age isn't on his side. Plus the midfielders wage demands of £90K a week were ridiculous.
My signings were much more productive and helped increase a small squad. Last season was successful, but Johnny was right about there been too few players. Two centre backs came in to cover for an aging Coloccini and under par Mike Williamson. While Joey Barton was replaced by Gokhan Inler, he may be 28 years old but the Swiss knows how to hit a ball. I also noticed a lack on the wings and brought in Jack Wilshere. The 20 year old can play anywhere across midfield and is one of England's most promising prospects. A wage budget adjustment and three of the transfers been paid via 24 month installments warranted me enough cash to push these deals through.
Jack Wilshere– One of England's most exciting wonderkids. Wilshere will be played on the left wing, central midfield and occasionally in central midfield.
Mateo Musacchio– Not too young to start first team football, but I can still expect a good 10 years from Mateo. He will probably replace Coloccini at centre back.
Gokhan Inler – The 28 year was a bargain at just under £5 million, he will slot straight into Barton's old position of central midfield.
Martin Caceres – Not the greatest centre back, but not too bad as a free back up. I will use him as I did Williamson last season, if Martin performs well, he may be used as a first team regular.
My new signings will bring together a strong and well staffed squad. Last seasons number of just 21 players may have been too short for this season. A tough champions league campaign will require more players and strength in depth, I think we now have this.
Charity Shield – Newcastle vs Manchester United
A stand out performance from my boys offered up a real surprise. Gaitan scored twice, Dudu and Jonas also added to an outstanding result. I was missing some influential players like Paloschi, Araujo, Musacchio and Wilshere.
We start the season with two very tough fixtures, Tottenham and Chelsea are my opponents within the first five games. We will need to do well in the first three months, but this won't be easy. Hopefully the easier fixtures will not spring any surprises and I can gain some much needed points against the bigger clubs.
Well that is it for today, I hope you all enjoyed the read and will be back soon. I have recently promised a post on my tactics with Newcastle, this will be up next. Sorry for the wait but things are a little hectic and I wanted to get this pre-season post done first. Please feel free to ask any questions and I look forward to your comments. Thanks for reading.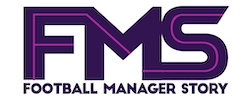 Subscribe to our Newsletter