Hey guys and welcome back to my Football Manager 2011 story with Newcastle. During the last post you saw the Toon flying high and gunning for Europe. With my side performing well, we found ourselves on an FA Cup run and residing in the top six. With a tough three months to come, I needed to keep up the momentum and gain points against the best sides and on my travels. Today we will see how the season ended…Is it Newcastle's time to shine in Europe and did we reach Wembley and a converted FA Cup final?
March and April results
The month started with an FA Cup sixth round tie against Cardiff. The Championship side always looked second best against a weak lineup, the game finished 1-0 thanks to a great goal from Lovenkrands. After reaching the FA Cup semi final, I had to turn my attentions back to the league for an easy looking home game against West Bromwich Albion. Ben Arfa kept up his great goalscoring form, but I was delighted to see Andy Carroll and Araujo back in with the goals. The 3-0 victory set me up nicely for an away day against West Ham. We grinded this match out, but deserved the 1-0 win and all three points. Next up was Blackpool at home, and I was expecting another big scoreline. My players produced the goods with a great performance and 3-0 victory. Araujo seemed to be enjoying his football now with another goal. Manchester United away was always going to be tough but I was bitterly disappointed with been embarrassed 4-0. Thankfully this terrible performance was forgotten for our semi final tie with Wolves. Andy Carroll put us ahead before Wolves equalized in the second half. Then super sub Macheda scored a fantastic goal with only seconds to go. The whole of Newcastle was celebrating a great feat as we were heading to Wembley and the FA Cup final!! :) The final game of April provided a good performance but only one point. We were robbed away from home to Blackburn as they equalized on the 95th minute (there was only three minutes of injury time signalled.) This injustice could cost us one way or the other, but we'll soon see as there was only four games left in the season.
May results and a gripping end!!
OK, lets set the scene…Newcastle lye in fifth place, only one point off the top four, but just two points clear of sixth. We had to play Liverpool at home (they were in seventh,) Birmingham at home, Sunderland away and then our Champions League rivals Chelsea at home. My top four dream could go down to the last day…and on top of that, I had to play Chelsea in the FA Cup final as well. Newcastle v Liverpool (Premier League) After holding Liverpool to a 0-0 draw away from home earlier in the season, I decided to repeat my tactics. Using a 4-5-1 with standard strategy and Andy Carroll as the supporting target man upfront. I was desperate for the three points in order to keep the top four dream alive. Lets see the highlights and what happened. This brilliant performance really gave me hope going into our last four games. Danny Guthrie came in for the fatigued Kevin Nolan, but his contribution was huge. The midfielder is very dangerous from set pieces. Andy Carroll had his say again as well as the sensational Ben Arfa.
Newcastle 2 – 0 Birmingham (Premier League) This match was fairly boring and one I expected to win, therefore we won't go into too much detail. An own goal gifted to us by McFadden got the game underway before Jonas rapped up the game and all three points. This result left us tied with fourth placed Arsenal and very close to third placed Chelsea. Only two games to go, but I had the toughest run in. Sunderland v Newcastle (Premier League) This game was vital for two reasons, Newcastle's pride is on the line and a bad result would see my top four aspirations disappear. On the other hand, what better way to keep the pressure on than winning away from home in a huge derby game. The home fixture ended 2-1 to the Toon, but we were helped by an early red card. I was just hoping my form may have the final say. Wahaaay the lads!!! :) :) :) This was just jump for joy perfect! Not only had we beaten our arch rivals Sunderland 4-0, but my Champions League dream was getting closer and closer. Andy Carroll took the match ball home with ease here, his strength and strikers insticts proved the difference in a true whitewash.
OK, so we're almost there. I have two games left to share, both against Chelsea. The first is at home in the league and the second at Wembley in the FA Cup final. Below is the league table with one game to go, for your information Arsenal are at home to struggling Birmingham on the last day. With my side just one point above Arsenal in 4th, a win was needed to guarantee the top four. Unfortunately I have to play Chelsea who are incredibly tough to break down.
Newcastle v Chelsea (Premier League) I opted for my 4-4-2 formation here, using a standard strategy seemed sensible with all three points needed. Unfortunately we got caught out within the first 5 minutes, Danny Simpson's unnecessary and rash challenge cost us a penalty which was converted by Lampard. The first half was very much end to end and quite exciting, but my strikers seemed to be running scared and couldn't finish. The half-time approaching I checked the Arsenal score, 2-0 to the Gunners. Now I had to get all three points. The second half kicked of with one or two scares from Chelsea, but then it was all Newcastle. My midfielders and attackers kept flooding forward, but chance after chance went a begging. Before I knew it the final whistle went and I just felt so deflated.
My players inability to score had cost us yet again as Arsenal beat Birmingham 3-0. Before we see the league table I want to show you the round up of May. We beat Liverpool, Birmingham and Sunderland…but just fell short at the last hurdle. This was a truly amazing effort by my side, but I can't help but wonder what if?
As you can see below, I could almost touch the top four, such a horrible way to miss out. However, what an amazing season we have had. To come this close to the top four really is incredible and just to emphasize that, look who finished below us. Manchester City, Liverpool, Aston Villa, Everton and most importantly SUNDERLAND. I am very proud of my lads, but we still have work to do, so onto Wembley and the FA Cup final :)
FA Cup final – Chelsea v Newcastle Well the stage is set and I have organised my 4-4-2 to play exactly the same as in the league game. Hopefully the finishing won't be as pitiful here. Below is the match highlights so hold onto your hats!! Sorry for the cliffhanger there, as you could see we threw away our two goal lead in the second half. After some heavy pressure from Chelsea, the final whistle went and we were all left to prepare for penalties. Unfortunately my lads crumbled by the fourth spot kick and lost the shoot out. It was a great effort, but just couldn't handle Chelsea's super subs Obasi and Anelka.
Time for reflection and celebration
One gripe I have always had with Football Manager is who gets awarded the manager of the year award. If a side over achieve like myself this season and Fulham in real life last season, their manager should come in the top three for manager of the year. However, on FM this never happens, it doesn't matter how much I over achieve and who with, I'd have to finish in the top two at least to gain some recognition. This year though is different, it seems like FM evaluates managers based on their achievements with the club rather than league standings alone. I think you know where this is going…I won manager of the year, yey! :)
Now lets see how the squad performed. Unfortunately, Ben Arfa left the club as his loan deal ran out straight after the FA Cup final. That is why he isn't in the squad stats. If he were, he'd be top with 11 goals and 6 assists. The French winger was instrumental to my success this year. Unfortunately I have doubts as to whether I will sign him next season. My board are been incredibly inflexible and do not agree with my financial opinions. I have a bad feeling their lack of ambition could drive me crazy but it is still early days. Anyway, below is my squads stats for the season.
Below are my top performers in order of value this season. Again, Ben Arfa has returned to Marseille and therefore is not listed, however he would have been number one. Joey Barton
Joey's assists played a huge role in my success this season. In fact he was joint second in the Premiership assists chart.
Steven Taylor Born and bread magpie, Taylor has been a real rock in defence this season and I have failed to see more than one bad performance. I had some major problems in getting Steven to sign a new contract, due to the board restricted my wages to a maximum of £35K. However come the end of the season, I managed to offer him the hefty £64K required to complete the deal.
Jonas The Argentines dribbling has been key to my tactics this season, and he also shown some great crosses as well. 7 goals and 6 assists is very good for a winger considering Ben Arfa seemed to be the centre of attention.
Vincent Enyeama My bargain buy proved to be a fantastic piece of business. Some of my victories against the bigger sides were thanks to the Nigerian's shot stopping heroics. Not bad for £250K.
Well that is the end of my first season with Newcastle. I hope you enjoyed the journey as much as myself. Next season will be focussed on improving the squad and getting close to that top four finish. Thanks for reading and I look forward to your comments as always.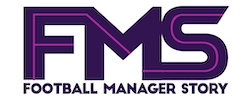 Subscribe to our Newsletter