Hey guys, welcome back to the North East of England and my Newcastle story. The last post finished on a low, with the Toon losing away from home to both Chelsea and Tottenham. However, November and December went quite well on the whole and I found myself in the top half of the Premier League. In order to stay there, I needed to take advantage of the decent fixture list ahead. I also mentioned my frustrations at a lack of goals upfront, well this could be resolved by my new striker. I have loaned Macheda from Manchester Utd for a fee of £400K. Usually I am against paying money to only have someone for half a season, however, I neither had enough money or could raise enough to actually buy a decent striker. Therefore the small loan fee seemed reasonable to get more goals from my front men.
As you can see the Italian is a real finisher and screams out for a role of 'poacher' in my opinion. He seems like the sort of striker who may play badly and seem very average, but then score the winning goal with a moment of magic…or maybe that is just me dreaming and hoping. Well lets see, on with the seasons results starting with January.
January results
The month started very well with victory over Wolves, then a tough away day at Wigan brought me back to earth. The Latics used two defensive midfielders which proved too much to break down. Especially considering my poor strike force (I hadn't signed Macheda yet.) I used the FA Cup tie against Oldham to field some youth and gained a great performance from both Araujo and Vuckic. This victory set my side up for a local derby in the 4th round. There was still two league games to play before this though and I gained mixed feelings. The Bolton game ended 1-0 after another great strike from Tiote, then we lost away to Everton 2-0. A rather poor performance that lead me to give Macheda first dabs on the starting 11 following Carroll and Araujo's recent performances. Macheda went on to score his first goal in black and white as the Toon sent Middlesborough packing 3-1. My cup run continues and Newcastle are matched with Blackburn in the 5th round.
Newcastle 2-0 Wolves (Premier League)
With Wolves enjoying a good start to their second season in the top flight, they were lying around mid-table. I wanted to run the show from central midfield, so decided to use my trusted 4-5-1 with a cautious strategy of 'standard'. Andy Carroll was to start the game as the loan supporting target man. Hopefully his knock downs would prove effective, because the Toon favourite can't score at the moment. Here are the match highlights.
Two good goals capped off a great performance here. Danny Simpson was amazing and picked up the man of the match, his cross during the first goal was perfect! Then Joey Barton's dogged determination won the ball back and set up Nolan for the second. Newcastle dominated the match, but the strikers were still struggling to find the net :(
February results
After a decent January, I had a tough month ahead to keep up the momentum. We started in perfect fashion by thrashing Manchester City 3-1 at St James Park. My boys had done the double over City this season and that was a great achievement on its own. Then we held Aston Villa to a 1-1 draw away from home, but probably should have taken all three points. My next encounter was at home to Stoke, a very scrappy game but Andy Carroll's early header proved enough to win the match. This was followed by a great victory in the FA Cup 2-1 against Blackburn. Ben Arfa proved his weight in gold yet again netting the winner. I was now looking forward to a 6th round tie against Cardiff and starting to dream of Newcastle's first major cup in like forever :) The month finished on a huge high as we slaughtered Fulham 4-0 and put in a our performance of the season. You have to see the goals from that game!!
Newcastle 3-1 manchester City (Premier League)
This match warranted a 4-5-1 and counter strategy. As always I took the cautious approach knowing that I could turn more attacking if needed. With my pace on the flanks I wanted to draw City on to us and hit them on the counter. Andy Carroll got the nod ahead of Macheda because I felt like height would come in useful here. Lets see the highlights and some goals!!!
My side played like heros during this game, Jonas terrorised the wing backs and gained a goal as well as an assist. When Milner scored the equalizer I was starting to panick. Then Ben Arfa was brought down inside the box and Macheda stepped of the bench to put the penalty away. Two things pleased me most from this result. Firstly, the team play and link up play, the ball was passed around with precision and made Man City look like amateurs. Secondly, my decision to use Carroll as a supporting target man payed off. Every long ball met his head and ended up with a team mate. This helped us keep possession and City didn't know how to handle him.
Newcastle 4-0 Fulham (Premier League)
After gaining a few brilliant results using my 4-5-1 I decided to stand by it for this game. However, Andy Carroll was replaced by my on loan poacher Macheda. I felt like there was potential for goals here and opted for someone who could hit the back of the net. I have saved this one for last because some of the goals are great, especially Nolan's. Here are the highlights.
Jonas was sensational yet again and collected man of the match, his pin point crosses were unstoppable. My favourite performance was from Macheda though. His off the ball movement helped him score the first goal and assist the second. Then the third goal was simply WOW! Some neat passing in the Fulham penalty area ended with Nolan's amazing strike from 25 yards. The game finished with super sub Araujo's quick thinking and great finish. What a way to end February, the lads really are starting to enjoy my 4-5-1.
League table and squad stats
The season is growing old and I only have two and a half months left. After 28 games I have already amassed 48 points and am loving the 6th position. A realistic expectation will be to stay in the top ten now, however this will depend on our difficult end of season games. Some great form could even see my boys crack the top seven. Manchester City have stormed to the top after a great winter, but the title race is well and truly on. I couldn't pick the winner but think Man Utd may just have enough what do you think?
These two months were something special for me, but four players in particular have stood out so far. Ben Arfa has been great, scoring 8 goals and assisting 3. Enyeama has also become a huge player, his average rating is high for a Goalkeeper at 7.02. Barton has pleased me so far and his 10 assists have earned him a first team place consistently. Then there is Jonas, the Argentine may not be consistent but his 5 goals and 6 assists have come in magical style.
End of season fixtures
The season is almost over and finishing in the top seven or mid-table will depend on those final ten games. There is a mixed bag to deal with so I'm not sure what to expect. Eleven points will be my target for the last few months but I am also concentrating on the FA Cup. A win against Cardiff would see us in the Semi Final and in with a great chance of making the final.
Well guys that is it for today's post, I hope you are enjoying my journey. My next post will be the last of my 2010/11 season, so we'll see where I finish in the Premier League and if Newcastle reach the latter rounds of the FA Cup. Thanks for reading and please feel free to comment below, I look forward to answering your questions and hearing your thoughts as always.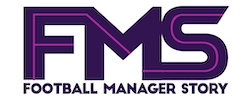 Subscribe to our Newsletter