Hey guys and welcome back to a special cup finals post in my FM 2011 Newcastle story. My last post was all about our end of season triumphs, we saw the toon lift the Premier League title and beat Chelsea to the League Cup. These brilliant achievements left me shocked and delighted, but the hard work was still to come. My sides brilliant form had lead to a further two finals, the Europa League and FA Cup. Today we will see just how successful the season could get.
Europa League final – Newcastle vs Shakhtar
Well we are finally here, a major European cup final. I say finally, but it is only my second season, so this is quite amazing. My opponents are last years champions and Ukraine's best team Shakhtar. They have built a brilliant side of late, bolstering players like Eduardo, Neymar, Douglas Costa, Alex Teixeira and Chygrynskyi. The Ukrainians use a narrow 4-2-3-1 formation, very attacking and one that would be tough to stop. I opted to use my flat 4-4-2 here, using a counter strategy and hoping for the pace of both Dudu and Gaitan to launch our attacks. I was certainly putting all my eggs into this basket, using a full strength squad and resting no one for the FA Cup final. I just feel like I'll get one chance to win this. Well the whistle is about to sound, so lets see the highlights.
My 4-4-2 formation may not have provided much attacking flair, but it certainly stopped the favourites playing. Shakhtar really struggled to break through my defence and the end result was extra time. An absolutely stunning run and strike from Dudu proved enough. I was elated to lift the Europa League trophy and very proud of a gritty performance that was capped off by a moment of Brazilian magic.
Newcastle had completed the treble and were set to challenge for the quadruple. Everyone involved with the club seemed overcome with joy. We have waited more than 40 years for a trophy like this, but the wait was definitely worth it.
FA Cup final – Newcastle vs Manchester United
After enjoying the Europa League victory just three days ago, I had to be careful while selecting my squad here. Fatigue and injuries had left my side damaged for this tie. We were without Gaitan, Jonas, Barton, Steven Taylor and Kevin Nolan. Not to mention Paloschi, Dudu, Coloccini, Enrique and Araujo were very tired. I was expecting a thrashing, but found myself very surprised as Dudu opened the scoring within 12 minutes.
The next goal was just as good from Paloschi. With a 2-0 lead going into half time, I thought the FA Cup was won. Unfortunately my players fatigue was in the red though and Sir Alex Fergusan gave his lads the hairdryer treatment. Man Utd came out a different side and smashed us for 4 second half goals. We threw away the lead and lost the FA Cup final 4-2. Strangely enough, I wasn't too upset as my decision to use a full squad in the Europa League had lead to a third trophy this season.
Shortly after this Cup final the board made two announcements. Firstly, Mike Ashley wants to sell the club, what a fool!!! Secondly, the club will be expanding the stadium by 7613 seats. Now usually a takeover bid can be bad news for the current manager, my job should be safe after this season but I am a bit nervous. I once managed Leeds to two consecutive promotions and a league title, before a new owner sacked me on the spot. This would just be devastating so lets hope that doesn't happen.
Lets take a quick look at the awards for this year and then my favourite performers. I won the manager of the year award for the second season in a row. This just goes to show how far the club have come. Paloschi walked his way to top goalscorer with an impressive 29 goals. Dudu also claimed goal of the season, I have prepared the clip of this goal for you below.
Here is Dudu's wonderful effort against Stoke, it won him goal of the season. I think they are going a bit too far by offering this award and saying he took on three players, but I'll accept what ever awards come my sides way. I'm sure it was more impressive than the camera gives off.
Now it is time for my top four performers of the season. I had a lot to choose from this year, but have selected based on difficulty of fixtures played in, as well as ratings, goals and assists. The list is in order starting with my best player.
1. Paloschi – striker
2. Steven Taylor – central defender
3. Araujo – striker
4. Gaitan – left winger
Well that is it for today's post guys, I hope you enjoyed the read and will back to see what happens during pre-season. Please feel free to ask any questions below and I look forward to reading your comments. Thanks again.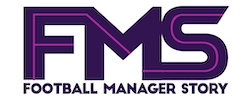 Subscribe to our Newsletter