Hey guys, I hope you're all getting ready for Christmas and looking forward to my favourite holiday. The snow has been falling heavy in my area and there's only three days left at work, that means lots of festive fun and FM of course. Anyway back to my Football Manager 2011 story. We started the season very well in all competitions and could only be disappointed with one result. With winter approaching I prepared myself for a very decisive three months. I was very happy to see the new owner splashing some cash as well. Myers offered me £10.25 million before December to strengthen the squad, then even more cash when I adjusted the expectations in January. We were previously expected to qualify for Europe, but after upgrading this to a title challenge the board offered a further £16.5 million…I was delighted with this and didn't turn down a penny.
First through the door was Phil Clark, a very promising17 year old from Nottm Forest. He should be worth the £3.9 million transfer fee, but I shipped him out on loan to Doncaster instantly. His stats are already good and I think the first team experience will benefit his development.
My next signing may be seen as a great peice of business or an overpriced youngster. I'll be honest I am taking a little risk with Yaya Sanogo. The 20 year old was bought from France for £14 million and can really find the net. We will soon see if the big money signing pay off, I really hope so as Sanogo is my second most expensive player before Wilshere.
I also brought in a 17 year old centre back from Holland. At only £2 million Jaap Haan isn't too much of a risky buy. His technical attributes are rubbish, but I'm confident he can improve them. It is the physical attributes that made me sign him, Haan is on loan with Clark at Doncaster. Hopefully some first team football will improve his tackling, marking and heading.
My last signing is a complete and utter gamble. Petr Kanik was bought from the Czech Republic for £250K, the 18 year old forward could be very good or a major flop. It all depends on how fast he develops. Kanik is out on loan with Southampton at the moment and I will seek further loan deals for the kid every season until I feel I can use him. Well that is all my January transfers so lets see what happened result wise over winter.
My side started November very well beating both Birmingham and Aston Villa 2-0. We then took it to the next level by beating Man Utd 3-1, Musacchio seemed to be scoring a few from corners. Then Dudu and Jonas completed a wonderful victory at the eastlands against Man City, the 2-0 win just added to my great record against them. November ended with another victory and clean sheet as we beat West Ham 2-0. I couldn't dream of a better month, but my lads almost topped it in January. We beat Stoke 4-0, Burnley 3-0, Wigan 5-0, Nottm Forest 1-0 and Tottenham 1-0. Paloschi and Araujo seemed to be finding the net with every shot. The run continued into January as we thrashed West Brom 3-0, Wolves 5-0, and Fulham 7-1, Musacchio even managed a hat trick during the Wolves game. Chelsea brought us to a grinding halt when holding us at home to a 0-0 draw, but my side seemed to use this as fuel. We went onto beat Arsenal 3-1 in a very important tie before managing the same scoreline at Bolton. After only conceding 4 goals in 16 games, I was delighted to win 15 and draw just one. Especially seen as we played Man Utd, Man City, Chelsea, Tottenham and Arsenal.
Top notch performance – Newcastle 3-1 Arsenal, Premier League
Using my 4-5-1 with a slightly high defensive line, very wide width and very fast tempo was risky but it paid off. Dudu relished the fast pace and my defence weren't caught standing at the back either.
All three Newcastle goals were down to Dudu and his magic. Two sublime finishes from outside the area and a fantastic assist won us all three points. This game was worth much more than that though, Arsenal will have been wounded badly and this result would hopefully be their downfall. You may not see me mention injuries too often, although my rotation system does help a lot, I do have my fair share. Guthrie was one casualty from this game, I have also lost Coloccini, Vuckic and Kadar for a month or so. Thankfully these players will not be too heavily missed other than having to rely on a smaller squad.
After my sides amazing unbeaten run, we find ourselves ten points clear at the top with a game in hand. The title should be secured bar a disastrous run of results. Chelsea had an awful start to the season but seem galvanised again under their new boss David Moyes. While Liverpool are struggling domestically like in real life.
After enjoying some fantastic results during our first three Champions League games. My side found themselves top of the table and only needing two wins to secure top spot. We got the first thanks to my youngsters and fringe players. A weakened Newcastle United beat Tel Aviv with ease 2-0. We then went onto shock Italian giants Juventus, Araujo was brilliant in the 5-0 thrashing. With first place secured I could relax for the Bayern game. The Germans put on a show and my side tried to match it but ended up losing 5-3.
Top notch performance – Newcastle 5-0 Juventus, Champions League group stage
After our 1-1 draw at Juventus I was quietly optimistic ahead of this tie. I knew how to beat the Serie A side, but some bad fortune could have changed the outcome so I was a little nervy. Nothing could prepare me for the goal fest my side put on.
Running riot is the only way to describe Araujo's performance. My striker seemed to pick up on any scraps provided and looked dangerous even without the ball. This was the best way to secure our first knockout round place.
The group was won with ease and my early concerns proved to be unfounded as Newcastle handled each side very well. Bayern's great performance against me in the last game wasn't enough to see them gain second spot. Juventus got the better head to head results and just managed to qualify by one point. My next opponents will be Wolfsburg, the German side are very strong and have one player to fear in particular, Dzeko. I am not sure if Newcastle can go far in the Champions League, but the draw will have its say.
So far the League Cup has been used as a training ground for my youngsters. I used a mix of youth and fringe players during our quarter-final tie against Nottm Forest. The game was won with ease 3-1 and I eagerly awaited the semi-final draw. Liverpool drew Manchester City, while my boys were drawn against Manchester Utd. A tough game but I know Sir Alex has been using this competition as testing ground for youngsters like myself. We played brilliantly in the first leg and held on in the second to sin 3-0 on aggregate. My opponents for the final are Man City, a great team but one I have enjoyed some wonderful form against.
Top notch performance – Newcastle 3-0 Manchester Utd, League Cup semi-final 1st leg
I think my tactics became the main reason for this victory. Using a 4-5-1 and counter starting strategy, I soon realised the tactic wasn't working. Halfway through the first half I switched to a standard strategy and the boys started to play. Here are the goals.
My left winger, Gaitan played very well. His quality finishing led to the second goal and a great run saw him win us a penalty for the third.
Squad stats and end of season fixtures
My best FM run has seen some great performances. Musacchio has been a rock in defence and also scored 7 goals from corners, Gaitan has also been outstanding with 12 goals and 8 assists. With Araujo joining them on 16 goals and 8 assists it seems like the Argentines are dominating. Paloschi has also done well banging home 18 goals and helping assist 10 times. Afellays 7 goals and 9 assists have been vital, but Wilshere's 7 goals and 11 assists have been the most pleasing.
One of the sites readers, Sayam, recently asked me to provide the Arsenal squad. Well here it is, Arsenal have enjoyed a good season so far and Fabregas is their star as always.
Here are my end of season fixtures, the list will grow more cramped with every round I pass in the Champions League and FA Cup. While we stand a good chance of winning the Premier League and League Cup, the Champions League and FA Cup could come down to injuries and luck of the draw. If I am forced to rest players for key games then the whole season could go a little ugly but I am fairly confident of at least one trophy this year.
Well that is it for today's post, I hope you are enjoying the journey as much as I am. Please feel free to ask any questions below and I look for to your comments. Thanks for reading guys :)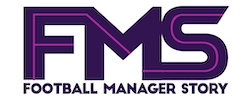 Subscribe to our Newsletter