Hey guys and welcome back to my FM 2011 journey with Newcastle. Our first season back in the top flight is over and it was a major success. After just missing out on the FA Cup, losing on penalties to Chelsea…we also lost the last league game which stole Champions League football from under us. Settling for 5th place and the Europa League was easy though, especially seen as we were predicted to just avoid relegation. I guess there won't be as much pressure on us now, although my expectations are still quite high. I am hoping to at least repeat my 5th place finish of last year. However, I can't help but think my side are capable of going one better. My board only expect a top half finish which leaves me a lot of room to over achieve. With a much improved budget of £12.5 million for transfers and an extra £50K towards wages, my search for talent begins.
The media have offered odds of 40-1 for Newcastle to win the title. This seems to coincide with my boards evaluation, but there is hint of a title challenge if we hit an amazing run of form.
With my budget assigned and my goals set, it was time for some action in the transfer market. We'll start with who I offloaded. A lot of players were left to leave on a free transfer, while I also wanted rid of the high earners that wouldn't feature this season. Xisco, Smith, Best, Lovenkrands and Routledge were all aloud to leave for a cut down price. This is because I needed to free up some more of my wage budget. While I just felt like Nile Ranger would not reach a high enough level.
I took a lot of time while considering my signings, the first major decision was decided for me. Ben Arfa wouldn't even take the time to sit down and discuss a move back to Saint James Park. This was disappointing as I feel like we made him into a real household name last season. However, this was soon forgotten about as I started to find some true talent and spent £14 million.
Alberto Paloschi (ST)
Now that's what I call talent…last season I mentioned the lack of goals upfront, well this is my answer. Paloschi was bought from two clubs that co-owned his contract, £2.5 million per club was enough to steel away the talented striker. I class this as quite a bargain. He should suit a poachers role and will feature in my rotation system upfront.
Ibrahim Afellay (CM, AML)
This 25 year old is my best signing! He has great creativity as well as brilliant dribbling, first touch and technique. Finding Afellay on a free transfer was great but I did have to offer him an appearance bonus of £40K. This may seem excessive, but I believe he will be the difference between Champions League and the top six. I'll use him as my new advanced playmaker.
Dudu (AMC, ST, AMR)
This Brazilian has real potential, however I see him as more of a winger rather than his primary position of AMC or ST. Therefore I will train the 19 year old to suit my needs. Dudu's room for improvement was my main reason for signing him. I'll be using the wonderkid in a rotation system with Jonas on the right wing.
Nicolas Gaitan (AML)
I couldn't believe my look when finding Gaitan on the transfer list. £3.7 million seemed very cheap considering his attributes in key areas. This winger will be used as an inside forward (replacing Ben Arfa on the left wing.) His amazing dribbling, crossing, first touch, acceleration, agility and flair are perfect for the role I will play him in.
I have limited my squad to just 21 players this season. A few stars will have to multi task in two positions throughout the season. I am quite happy with the look of my side and feel like we have enough depth to deal with a cramped fixture list.
Pre-season results were OK but my new signings certainly need more time to settle. Hopefully Carroll's early form will be a sign of things to come. The Zaragoza friendly was particularly pleasing.
My first two months of the season will be quite interesting. On paper they seem like a tough set of fixtures, but evaluating them one by one I am hopeful of a minimum of 10 points. The big challenges will be Liverpool away and Man City at home.
Well that is all for today's update folks, I hope you enjoyed the post. Next time we'll be looking at my first two months for the 11/12 season. I am hoping for a strong start, but stay tuned to see how the toon start the season. Please feel free to ask any questions below and I look forward to reading your comments as always.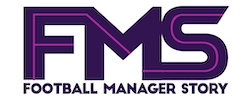 Subscribe to our Newsletter