Hey guys and welcome back to my FM 2011 Newcastle story. After finishing the 2011/12 season with a lot of silverware, I strengthened the squad in some vital areas. Today we will be looking at the first three months of my third season. Wilshere and Inler should be set to play a big role this year, but lets see how quickly they can settle. Before I move onto the Premier League results there's an important piece of information and the Euro Super Cup final. The information first though, Newcastle United have been taken over after months of speculation. Mike Myer's bid was accepted and you may remember me panicking about my job should this go through. Myers had previously said he wants me out should he take charge. While this has not been mentioned since, the new owner has neither said he does or doesn't want me. Ill just have to keep producing the results and hopefully the chairman will warm to me. Myers had promised to wipe the clubs debt out should he takeover, however this has not been done and Myers has even said he will not be investing yet. Sounds like another Mike Ashley tight arse to me. Ow well, as long as I stay in charge all will be fine.
Newcastle vs Napoli (European Super Cup final) Last season saw the toon army celebrate a famous Europa League victory. This automatically gave us an early final to participate in, Napoli won the Champions League in one of the shocks of the season, so they are my opponents. While the Italians use an attacking and flairful formation, I decided to use my cautious 4-5-1. Jack Wilshere was to play a big part in this final and I strongly suggest watching the highlights. The last goal is probably the most outrageous long range effort I have seen on FM!!! My boys were by far the better team and showed Napoli how to play football. Especially Jack Wilshere who was the one player to make a difference when it was needed most.
My first Premier League fixture was a against my boggy side Tottenham. We were away from home and history was pointing towards a narrow loss. However, my side fought back three times to gain a 3-3 draw. With a lot of players on international duty, I was delighted by Gaitan's performance. The next match went just as well and I selected a stronger squad at home to beat West Brom 2-0. Then the away day against Wolves could have ended in defeat but another spirited performance from Inler saw us win 3-2. I welcomed Araujo and Paloschi back into my 4-4-2 for the home game against Fulham as we won 4-1, Araujo was simply brilliant. With some momentum behind us we went on to beat both Chelsea and Bolton before slipping up at Blackburn and losing 1-0. October finished on a high with Afellays double guaranteeing a 2-1 victory over Everton. All my players chipped in and I couldn't ask for much more from the first three months.
Top notch performance – Chelsea 0-2 Newcastle, Premier League My trusty 4-5-1 did the trick here. I was expecting a draw, but to win so convincingly took me by surprise. My Brazilian winger Dudu was named man of the match and settled some nerves with regards to his consistency. Chelsea may have been poor and offered me a big hand in the second goal, but a win at Stamford Bridge is always impressive no matter how it comes. Chelsea's frustration or bad tactics really shone through by their shocking 7 yellow cards.
After enjoying 6 wins, 1 draw and 1 loss from my first eight league games, Second position seemed a fair return. Arsenal were enjoying their unbeaten run, which left me needing a victory from my game in hand to cut the gap to just one point. This season could prove a real battle, but it will all depend on how quickly my new signings hit the ground running.
When the Champions League draw came, I was placed in pot 3. Not very good, but with some luck I could still draw a reasonable group. First on the board was Bayern of Germany, a side that are very talented but one I have experience against from last years Europa League. Then Juventus of Italy joined the group, I have no experience against the Italian giants and don't fancy my chances against them. The fourth seeded side was Tel Aviv, I would expect victories home and away aginst these guys. All in all a tough group, but it could have been worse. My first Champions League fixture was away from home to Juventus. We struggled in Italy but managed an equalizer and finished the match 1-1. Then a five goal thriller saw my side prevail 3-2 at home to Bayern before we beat Tel Aviv away from home 3-0. Paloschi was proving vital upfront and my chances of qualification were looking good.
Top notch performance – Newcastle 3-2 Bayern, Champions League group stage After last years brilliant 5-0 drumming of Bayern, I knew exactly which formation would work. The 4-4-2 helped us gain a three goal lead, but then backfired as Bayern switched tactics and almost provided a memorable come back. My two man strike force both got on the scoresheet, but Paloschi took all the plaudits. His dribbling and determination helped set up Araujo and then his instincts saw us score a second. A goal mouth scramble led to the third, but a half time team talk almost spoiled the party. Thankfully Bayern's tactical tinker didn't lead to three goals, just two.
After enjoying a far better start than predicted, I found myself in top spot with 7 points. The two point gap from Juventus was much appreciated and our last three games should see us qualify. A draw at home to Juventus and win at home to Tel Aviv should all but see the job done. However beating Juventus would guarantee the first knockout stages. It would be great to finish top and avoid the tough draw.
A good ride in the draw has given my youngsters a much needed opportunity. The third round saw us comfortably beat Walsall 2-0, the likes of Guthrie, Vuckic and Verratti were fielded. The same trio were used against Hull in the fourth round, however this time we really struggled. I had to make three half time substitutes for fear of elimination. Thankfully one of the subs, Paloschi, played the hero and guided us to another 2-0 win. The fifth round is next, but I haven't seen the draw. Hopefully another Championship side will be available.
Squad stats and November-January fixtures It has been a weird but good start to the season. Even when performing under par my side have pulled the result out of the bag. This is very important if we're to gain any success. Gaitan, Afellay and Paloschi have carried the team so far. A combined 17 goals and 7 assists have seen some very good ratings. I am also impressed with new boy Musacchio, the centre back has been a rock and really impressed so far. Jack Wilshere's 3 goals and 5 assists have masked some very inconsistent performances, while Inler hasn't made a huge impact yet. On the whole I have some real stars shining through, but also some potential stars waiting to break through.
The winter months will certainly be tough, but I have to take it one game at a time. January will definitely be make or break. With so many tough matches crammed into so few days, a bad run or injury problems could see the season fall apart.
Well that is it for today's post, I hope you enjoyed the read and will be back for the winter results. Please feel free to ask any questions below and I look forward to reading your comments as always.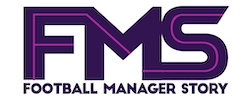 Subscribe to our Newsletter