Hey guys, hope you all had a great Christmas day and got everything you wanted. After opening my presents this morning I have just eaten far too much and decided to use some down time for FM. Welcome back to my Newcastle story, during the last post I enjoyed the most ridiculous run that has all but won the league. Newcastle are still in all competitions and fighting towards a great trophy hall. Today's post will take us right to end of my 2012/13 season so fasten your seat belts. :)
First of all I want to show you the newest arrival into Saint James Park. Micah Richards arrived in a 12th hour transfer from Manchester City. I found the right back listed for sale and could not believe his valuation…£625K!! Richards came in too late to register for the Premier League and Champions League but will feature in any other cup matches. Next season he should become my number one right back.
After enjoying a great run of form during winter, I was hoping for much of the same during the last few months of the season. February went well as we beat Blackburn, Everton and then drew to a stubborn Liverpool. Then March just about matched it as we won another three matches, but lost at Old Trafford. The start of April was a little worrying as I resting players led to draws against Liverpool and West Ham. However, my boys found their feet with a 4-0 victory over Stoke and 3-1 victory over Burnley. We ended the season with two further victories and a weakened side drawing at home to Wigan. The 1-0 victory over Arsenal away from home was very pleasing indeed.
Top notch performance – Newcastle 4-0 Manchester City, Premier League
A very dominant Newcastle waltzed past Man City thanks to super sub Jonas. The old 4-5-1 worked wonders and my standard strategy seemed to help us keep the ball. Jonas may have been thrown on due to injury but it took the Argentine no time to settle in.
I think you all know where the title ended up. After losing just two games all season my boys managed a whopping 96 points and title to go along with it. This is the highest points total the Premier League has ever seen…the previous record was set by Chelsea with 95 points in 2004/05.  This just makes my second consecutive title all the more better. The board seemed quite happy as well.
After making our way past some tough opposition in Man Utd during the semi-final, my boys were all set for a visit to Wembley. We won the League Cup last season at the death against Chelsea, this years opponents are Manchester City. I have a fantastic record against the Eastlanders, but all one off finals are unpredictable.
Newcastle vs Manchester City, League Cup Final
I have always used a 4-5-1 against Man City and I cannot remember missing out on the victory to date. Obviously I was going to keep my tactics, but use a counter starting strategy until I could work out their potential threats. I felt like Araujo may be more of a threat to City's back four so he got the nod ahead of Paloschi upfront. Anyway, enough of the build up, lets watch the highlights.
The opening goal from Araujo was simply brilliant, but I was a little worried when some sloppy defending saw Adebayour through for the equalizer. Thankfully Gaitan was crossing well and found Afellay who scored a rare goal with his head. The Dutch wizard created magic from midfield yet again and was to thank for our second consecutive League Cup. This added nicely to our Premier League title, Charity Shield and Euro Super Cup trophies. The fans certainly seemed to appreciate this one and I can relate been a toon fanatic myself.
The FA Cup has caused a lot of heartache for me in the last two seasons. We have lost to Chelsea and Manchester United in the final for the last two seasons. Although the draw has been kind in previous years, we just can't seem to get over the last hurdle. This years competition saw me glide through almost every round. We thrashed Port Vale 3-0, then dominated away to Nottm Forest where new signing Sanogo scored the winner. Aston Villa couldn't handle Paloschi in the Sixth Round as we won 3-0, then Wolves were demolished 3-0 thanks to the same player. We have yet again reached the FA Cup final, Liverpool await my side at Wembley. This will be our third consecutive FA Cup final, lets just hope it ends better than the others…third time lucky :)
My first season in the Champions League has gone smoothly so far. We qualified with ease from a fairly tough group including both Bayern and Juventus. My First Knockout round opponents were Wolfsburg, the German side fielded a strong side including Dzeko but were mauled at home 3-0. Paloschi was pure quality and the return leg saw us qualify for the quarter-final 4-1. I was cursing the draw when Real Madrid came out of the pot. Last seasons finalists still boasted the likes of Kaka, Ronaldo, Ramos, Alonso and Higuain. My boys made a real battle of the home leg and deserved the 2-0 victory. I was shocked and expecting some pay back in the away leg. Jonas came off the bench to save us in that match and I couldn't believe we had qualified for the semi-final. Another tough opponent was drawn though, our title rivals Arsenal. The first leg was at home and my side struggled to hold onto the 1-0 lead, thankfully we did and were set up for a nail biting away tie. The second leg started very badly, Arsenal were thrashing us 3-0 early on. This was until I brought on Araujo for Paloschi, the Argentine pulled two goals back and set us up for the final. Then disaster struck as Fabregas scored an amazing goal to retain Arsenals two goal lead. With all hope gone, Araujo worked some magic in the 93rd minute and scored to put Newcastle through on away goals. We had made the final and I was ecstatic, the excitement soon died down though when I realised Barcelona were to be my opponents.
Top notch performance – Arsenal 4-3 Newcastle, Champions League semi-final
It was a tough choice for our best performance between the Arsenal away leg and Real Madrid home leg. In the end I decided to share the Arsenal game with you for pure fight, grit and determination. Despite going three goals down, my side brought two back to revive our chances. Then another knock saw us all but out until a 93rd minute goal from Araujo. The determination and spirit displayed in this game was just shocking, I was so proud of the lads. I strongly recommend watching the highlights below!
After Arsenal scored their third goal I knew something was wrong with the tactics, so moved to control startegy and slightly high defensive line. I also brough on Dudu and Araujo, the combination worked a gem. You can imagine how my heart sunk as Fabregas scored the fourth goal…the game seemed dead. Then Dudu had his shot saved and I almost jumped out of my seat, just to throw my arms in the air as Araujo put the rebound away. Those few seconds seemed like slow motion. Barcelona had better watch out as my side have enough spirit and determination to compensate the difference in class.
After winning the Premiership, League Cup and reaching the Champions League and FA Cup final you expect some great ratings. Well my side have really delivered, a lot of goals were scored this season and distributed across the whole side. Not only has Musacchio defended well, but he has contributed 12 goals from corners. Paloschi topped our scoring charts with 33 goals this season and also managed 15 assists. Araujo did very well as a covering striker with 23 goals and 10 assists, while Gaitan scored 15 goals and added 13 assists from the wing. Afellay finished top of the assists chart in the Premier League with 20 assists, but also scored 10 goals. Dudu had another great season with 13 goals and 7 assists, while Wilshere impressed in his first season scoring 11 goals and assisting 12. Perhaps the biggest surprise though was Danny Guthrie with his 16 assists from central midfield.
Well the 2012/13 season has been successful beyond my wildest dreams so far, but there's still work to do. After winning the Premiership and League Cup I still have two further finals to take part in. The FA Cup against Liverpool and Champions League against Barcelona are just three days apart and I have just played Arsenal three days prior to the FA Cup fixture. This congestion could be a problem, but I have a plan. Liverpool's weakness is a 4-5-1, while I'm guessing a 4-4-2 will be best against Barcelona. Therefore I can rest a few stars in the Liverpool match and make some early substitutions to keep the key players fit enough. Hopefully this will help me field an almost full strength squad in both finals. The two formations will use different players anyway.
Well that is it for today's post guys, thanks for reading and I hope you're enjoying the story as much as I am playing it. The next post will be huge and full of action, we are going for a clean sweep quadruple and I hope you're back to see how it ends. Please feel free to ask any questions and I look forward to reading your comments.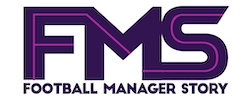 Subscribe to our Newsletter