Hey guys and welcome to my first post of 2011! I hope you all enjoyed your Christmas and new year holiday but its back to work I guess. :( Anyway back to my Newcastle story and the year 2013.
European Super Cup final vs Bayern
Firstly I would like to share with you a great game in the Super Cup final. I used my flat 4-4-2 with counter strategy, as this has worked time and time again against the German champions. My set pieces have recently become unstoppable and Musacchio just went out to prove himself again.
Afellay and Verratti are both alternating as the advanced playmaker in my side…this works well because they are both my free kick takers as well. As you can see in the highlights they both set up Musacchio and the team seem to be almost complete. Every player has his own role and all these roles put together just seem to work like a gem.
With Chelsea and Manchester City spending big during the summer, this season is bound to offer some stiff competition. Add to this the usual title contenders of Manchester Utd and Arsenal. Basically I think this year could be tougher than the last two, so a good start will be welcome. My side answered the prayer during our first four months with 12 victories and a one draw from 13 games. Beating the likes of Tottenham, Chelsea and Liverpool should go a long way to helping Newcastle lift the title. Musacchio has been scoring for fun alongside a surprising run of form from my striker Sanogo. Paloschi is still my main man, but its nice to take some of the pressure off Araujo who has had a very slow start.
Top notch performance – Newcastle 3-0 Liverpool, Premier League
Liverpool are always a tough side to beat and I was cautious leading up to this match. The trusted 4-5-1 was used with a standard strategy and Paloschi started alone upfront before Sanogo came on to give the Italian a rest. Lets watch the highlights.
Like I said previously, Paloschi is my star man, but Sanogo is close behind him. Both their goals were that of a real poacher and I was delighted to see my regen Hernandez perform so well. He linked up with Afellay for the third and showed off some really nice composure and ability.
Such a great run of form has left Newcastle one point clear of Arsenal with a game in hand. I thought so many victories would have helped gain a larger lead at the top, but like I said, this season could be tougher than the previous two. When I played Chelsea, Moyes men were so difficult to break down and we only won thanks to a moment of magic in injury time. That is why I'm shocked by their 8th position, having spent so much and played so well against me, I class them as title contenders.
I have won the League Cup two seasons in a row, but this year could be different as the draw has not been on my side. We had it easy against Barnsley during the third round which allowed an opportunity for the subs and youngsters. However, my fourth round was away to Liverpool. We handled the tie well and came back twice before scoring a late winner, but had to risk some of my more key players. My reward was a tie against Man Utd, the only side to have held us so far this season. I have no choice but to play a weak side as my league and Champions League fixtures will be closely prior to and after this game.
After been handed probably the easiest group I could've wished for, I took the opportunity to use my subs and youngsters. Sanogo was simply amazing along with Verratti who ran the show from central midfield. The Italian wizard is finally starting to show his true talent and prove his worth to my squad. His performances have led to a perfect 5 out of 5 victories. Now I just need to complete the achievement by beating Partizan in game six.
Top notch performance – Galatasaray 1-4 Newcastle, Champions League
My secondary formation, the 4-4-2, seems to work well against the Turkish side. With Sanogo scoring for fun in this competition we always had a chance of the big scoreline. If you watch closely you will notice Verratti setting up three of the four goals. I just love the little Italian!
All of Sanogos physical attributes are brilliant, you can see this just by watching his goals. However, your only as good as your team mates and in Verratti we have a great player, add to this the odd goal from my centre back Musacchio and we're lethal.
The injury to Caceres could sideline my centre back for upto 5 weeks. Not very good considering my clustered fixture list and that he is my only backup defender. That certainly wasn't going to dampen a great looking group though. My side are top and already qualified for the first knockout round with 15 points.
After enjoying so much success of late, you can imagine my players have achieved some good ratings. Musacchio has scored an amazing 9 goals to match his great rating of 7.64. Sanogo has also done very well scoring 13 goals, he has scored more than Paloschi who has 7. Afellay and Verratti are battling it out for one position, although Afellay is far more trustworthy. The Dutchman has assisted 14 times while Varratti has assisted 8 times. I'm delighted with how quickly Micah Richards has adapted. His pace is incredible and his rating of 7.49 more than pays back the lowly cost of less than a million. Kakuta has also started fairly well with 3 goals and 5 assists out of 9 starts
The next three months could see my side bridge a comfortable gap in the Premiership and I'll also have my fingers crossed for the Champions League draw. One thing is for certain, I have to beat the new look Man City. Their new manager Flores has declared war on me and I hate his rude comments to the press…all my talking happens on the pitch so lets hope we thrash em!
OK folks, that is all for today, I hope you enjoyed the read and will be back soon. Thanks for reading and I look forward to your comments.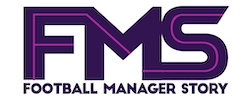 Subscribe to our Newsletter