Hey guys, welcome back to my Football Manager 2011 story with Newcastle. During the last post you saw my side rise up to third position in the BPL after a good August and September. With my new signings settling well I was ready to carry on the good form and state my claim to a top four spot. Today's post will include my results from October, November and December. The results will be revealed in a month by month basis, featuring a performance of the month for all three. Lets get down to business and see how the toon got on.
October results
With October featuring three sticky away games I just wanted to try and come away unbeaten. The first game was a little unlucky as we drew 2-2, but only after conceding a very late goal. Then my side bounced back beating Middlesborough at home 3-0 and Steaua in the Europa League 2-0. We performed well when back in the league away to Everton but had to settle for a 1-1 draw. Then we faced Aston Villa in the League Cup, a very convincing performance lead to a comfortable 2-0 victory. This was a good omen for our next game away from home to the Villains in the Premier League. Jonas played brilliantly and his late goal proved vital as we ran out 1-0 winners. All in all a good month, especially after you look at our away games.
Performance of the month, Newcastle 3-0 Middlesborough
Paloschi seemed to be settling into his lone poacher role very well recently. Therefore I used my 4-5-1 formation with a standard strategy for this derby game. Gaitan thrives on been used as an inside forward from the left wing and his flair tends to cause a lot of trouble. Add to this Dudu's scoring instincts from the right and we have a deadly trio. Let's watch the match highlights.
The deadly trio were far too much for Boro to handle. Dudu proved his worth yet again, while Paloschi always looked like scoring. My favourite performance came from Gaitan though, his header to open the scoring was sublime. Like I said he just loves drifting inside and that makes him very tough to mark.
November results
A decent October had set me up well for November. However, Steaua sprung a surprise as they beat my side 1-0. After a shock defeat I was hoping for a big bounce back against fierce rivals Sunderland. This is exactly what I got, Paloschi scored a sensational hat trick and guided the toon to a 4-0 victory. Then we performed well at home to Bolton and comfortably won 2-0. The next two matches were to prove very vital indeed, the first was against Chelsea at Stamford Bridge. My side took the lead in the first half through brilliant 30 yard strike by Joey Barton. Then Chelsea looked second best all match until they scored an injury time equaliser. The next match proved more fortunate, Man Utd were outclassed at Saint James Park. Paloschi's instinctive finish provided a memorable 1-0 victory to cap off a wonderful few games. Then Sochaux were thrashed 3-0 as we secured our place in the Europa League first knockout round. This month had turned into a real battle cry for my side and left me with a lot of hope.
Performance of the month – Newcastle 1-0 Manchester Utd
With Man Utd flying high in the league and looking unstoppable, I needed to stop their momentum. The toon were just two points behind last years champions and could steel top spot with all three points. Let's watch the match highlights.
This was one hell of a victory but would not have been possible without a solid defensive display. Danny Simpson looked like a right back on crack…there was no way anyone would get the better of him. The only goal of the game was well worked as well. Andy Carroll playing a perfectly weighted ball for Paloschi to do the rest. Hopefully Man Utd would start losing some momentum now.
December results
Two fantastic results against Chelsea and Manchester Utd had given my squad some much appreciated confidence. This came in handy as we beat Blackburn twice away from home in the League Cup and Premier League. Next up was Arsenal at home, a fixture I really struggled in last season. Well last season seemed ages ago as we won 2-0. The next six games were simply brilliant as my side became unstoppable and won them all. We had only conceded 3 goals in 9 games and accumulated 21 points over the 7 league games. By far my best run on FM 2011 had left me dreaming of the top four at least.
Performance of the month – Newcastle 2-0 Arsenal
My best formation for this game is always a 4-5-1 with counter strategy. Paloschi's lethal finishing had earned him a regular place upfront as my poacher. With my other new boys Afellay, Gaitan and Dudu playing so well, my luck was bound to change in this fixture. Arsenal wouldn't know what had hit them, so let's watch the match highlights.
This was an excellent performance and my side still dominated despite Simpson's sending off. Paloschi was simply brilliant and his second goal showed his technical and finishing ability. To lob the Goalkeeper from so far really did win us the game. After ending my bad run of results against Arsenal, I really feel like the Champions League is already on its way.
Premier League and Europa League tables
After an amazing run of form over the last three months, my side are top of the BPL. Manchester Utd have a game in hand but even with victory, Newcastle will be one point clear. The most important thing is that we have a massed a huge lead over fifth. I don't think we'll out last Man Utd, but we will probably challenge them for another month or so.
My Europa League group was won with ease. Even after using a weakened side in some of the fixtures, my boys still shone and finished top ahead of Sevilla by seven points. Hopefully the draw will be kind and leave me able to field a young side again.
There are more difficult opponents out there than Sporting Lisbon, but playing a weak side will probably see my side eliminated. With so many good sides still in the competition I may turn my attentions to the league.
Squad stats and January-March fixtures
Paloschi's 16 goals from 17 starts have earned him the third best rating in the Premier League of 7.35, he's also the top goalscorer. Steven Taylor remains my best performer so far and I am delighted he decided to sign a new contract during pre-season. Gaitan, Dudu and Afellay are all playing very well without standing head and shoulders above the rest. The most pleasing thing is that my worst performer has a rating of 6.95. Just goes to show how much strength in depth Newcastle now have with myself at the helm.
The next post will be done in very similar style to this one. I have a lot left to do and the fixture list could get congested depending on how far I go in the cup competitions. March could make or break any title hopes I still have with Chelsea and Man Utd back to back. We are set to try and reach the League Cup final over two legs against Birmingham, as well as the Europa League first knockout round against Sporting Lisbon. All in all it will be a long and tough second half to the season.
Well that is it for today guys, I hope you enjoyed the read and will be back to see if the toon retain top spot. Until then please feel free to ask any questions below and I look forward to reading your comments as always.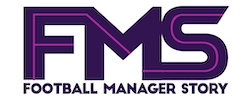 Subscribe to our Newsletter