Hey guys, welcome back to my FM 2011 Newcastle story. The gloves are now off and my wheeling and dealing has come to an end. During the last post we took a look at my new talent and I shared with you how happy I was. Afellay, Paloschi, Dudu and Gaitan will have a massive impact this season for a very low price. Today we'll be looking at my first few months of games. I always find it vital to enjoy a great start, but this season is even more so as I am hoping to achieve a top four finish. Anyway, lets start in August.
August results
My pre-season went OK, but did leave a lot to be desired. I was hoping for a much improved start to my league form and got it against Fulham. Playing away from home was always going to be difficult, but we took the lead with an early strike from Dudu. Fulham replied quickly, then as the game looked like a stone cold draw up popped Paloschi on his debut. A great goal from the Italian gave us all three points in injury time. I decided to rest my key players for the 1st leg of our qualifying game in the Europa League. Ormonoia played well and I had to rely on Afellay to save the day from the bench, a 1-0 victory was under my expectations. Even a full strength Newcastle struggled for goals in the next match at Anfield. Luckily, Liverpool were kept at arms length though as we held out for the 0-0 draw. The second leg of my Europa League qualifier went well, Donaldson showed some potential scoring twice and then Dudu finished the game off. A 4-0 aggregate win saw the toon through to the group stages. The final game of August was just what we needed. Wigan were slaughtered at Saint James Park 5-0 to cap off a good month.
Newcastle 5-0 Wigan (Premier League)
Andy Carroll started this game as the loan target man. With Gaitan showing some real promise I was hoping he would cut inside from the left to assist the Newcastle favourite. Wigan tend to play a very defensive formation with two anchor men in midfield, very tough to break down. By using a counter strategy I drew them onto me before launching my attacks down the wing and exploiting the gaps.
Gaitan caused Wigan all sorts of problems when cutting inside from the left wing. He won the penalty and played a big part in the second goal. However, it was Afellay who shone brightest. Every attack seemed to start with him in the centre and he even managed two assists. This attacking midfielder may be on big wages, but his free transfer is starting to feel like a great piece of business.
September results
After coming through August unbeaten I had no intentions of letting my form slip. The first game of the month may have been at home to Manchester City, but my record against them speaks for itself. Last season saw me beat the Eastlanders twice and this season seemed to just carry on the great form as we won 1-0. Andy Carroll got his name on the score sheet again. Playing away from home in my next match against Sochaux seemed too easy as we took a 2-0 lead. Then the French side came out fighting for the second half and pulled it back to 2-2. Super sub Paloschi came off the bench to save us again though as an injury time goal earned the 3-2 victory. Newcastle made hard work of the next two matches. We just beat newly promoted Burnley away from home 2-1 thanks to Andy Carroll. After which our League Cup opponents, Portsmouth, almost showed us up at home. Thankfully Donaldson stepped up as one of the few players to play well in a weakened side, 1-0 saw us through to the next round. My unbeaten run stopped short at home to Spurs as we lost 1-0…I still haven't worked out how to play well against the Southern side. These blushes were brushed aside in the Europa League match against Sevilla though. Araujo played very well as we won 4-0.
Burnley 1-2 Newcastle (Premier League)
My 4-5-1 seemed to be getting a lot of use lately and this match was to be the exception as I used a 4-4-2. Although I tend to use a counter strategy away from home, I decided to make exception here as we were against a newly promoted club. A standard strategy was used to try and win the match early on. Lets take a look at the match highlights.
Dudu's great vision along with a lot of luck helped us scramble the ball home early on. Burnley replied well though and I was not sure if we'd gain all three points after their equalizer. However, Andy Carroll stepped up to slot home a late penalty. Another injury time goal had won my side all three points and saved us from having to settle with just one.
Newcastle 4-0 Sevilla (Europa League)
Relying on my trusted 4-5-1 formation seemed the best thing to do here. Sevilla are a very dangerous side and Fabiano can be a handful. I decided to stick by Araujo as my main front man for Europe, a poacher role seemed to get the best out of him. A few more of my key players were rested for this game as I need to rest my side when possible. The Europa League can create some fixture congestion and wasn't ready to risk any injuries.
Although Araujo scored a hat trick in this game, my man of the match went to someone else. Gaitan was a genius on the left wing, his flair and crossing ability shone through with a masterclass performance. Sevilla really struggled with his direct dribbling and creativity. All credit to Araujo though as he did everything a poacher should do in scoring.
This wonderful display coupled along with the other good result left my side top of our Europa League group. There is still a long way to go, but I am hopeful of qualifying early. Depending on how the draw treats us, this competition could see Newcastle in the latter stages.
League table and squad stats
The Premier League table makes good reading for any toon supporters. Its early days but the good start has left us with 13 points and 3rd position. Hopefully the good form will continue and I can maintain my top four status. Manchester United look unstoppable and set to retain there crown from last year, but a top four finish could go to eight different sides at the moment. Lets just hope one of those teams is Newcastle.
This season seems to be getting a lot more from my strikers. Paloschi looks very promising, although he needs more time to settle. While Carroll is delivering in the league, Araujo is providing the goals in Europe. Afellay and Gaitan are both making an early impact with some assists, but Steven Taylor has proven to be my most valuable asset so far in defence. Danny Simpson and Enrique are doing well in the full back positions but the odd bit of complacency is still creeping in. The right wing position seems fiercely contested between Dudu and Jonas, Jonas seems to be taking the cherry so far. Though Dudu may need to be played more often as he is making his displeasure at a lack of regular football known.
October and November fixtures
The next two months will be about keeping up the momentum. All the big clubs are performing this year are do not look like dropping many points. Therefore a big points total will be required to attain the Champions League position I really want. October should see us gain a good few points, but the end of November will be tough with fixtures like Chelsea away and Manchester United at home. The problem is these big games are no longer a bonus if I win, they are now six pointers!
Well that is it for today's post guys, I hope you are enjoying my journey with Newcastle and will be back next time. Please feel free to ask any questions below and I look forward to reading your comments as always.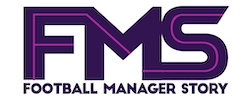 Subscribe to our Newsletter