Hi guys, welcome back to the North East and my Newcastle story. The 2013/14 season brought great success to Newcastle and a trophy haul I will be lucky to repeat. This pre-season is all about building for the future. I have been following a few regens for two seasons now and seen them develop very quickly. Not only do I need to secure their signatures ahead of the vultures, but also bring in some class players to maintain the high expectations that are formulating around Saint James Park.
The board are expecting a title challenge this season and that is the least I am hoping for. These expectations bring with them my biggest transfer budget to date. This money will be used to sign some potential for the future as well as replace some of the lesser talented players in my squad. The media seem to be in agreement with my board, while we can win the title there should be some stiff competition. Man City and Chelsea have both spent big this summer bringing players like Dzeko (Chelsea,) and Eden Hazard (Man City.)
I had to let a lot of players leave for nothing this year. Nolan, Tiote, Jonas, Coloccini and Williamson are all on big wages considering their value to me. I also raised some funds through selling players that will not feature anymore. The likes of Kadar and Vuckic will not get a game so I tried to get the best price for them. One or two talented regens went out on loan and I want to get rid of Carroll but a loan deal is the only offer that came in. Eitherway we have raised a lot of money for the wage budget and little more for transfers.
After scouring the market for regens and young players, I came across some real gems. One is not listed below as I have to wait for the deal to be complete next season, his name is Santos and I will share his attributes later. The regen who is joining straight away cost me £14 million and should be worth every penny. All the other players are to strengthen and replace departures. £38 million was spent to improve my squad and I feel like we are now ready for the new season.
The first profile I want to show you is Marcelo Santos. The 17 year old has incredible attributes and only cost me £2.2 million as that is his minimum fee release clause. Waiting for the deal to be complete until next season will actually help me a little. Santos wouldn't walk straight into the team yet, so at least he can keep playing and developing at Argentinos for now.
Sami Khedira has been brought in to cover the departures of Tiote, Gosling and Nolan. He was previously at Real Madrid, but has been on the transfer list for a while. Sami will be rotated with Rodwell in central midfield.
Kieran Gibbs was also on the transfer list for a small fee of £2.4 million. I want to use more English players and decided he would be better than Kadar as backup for Enrique at left back.
Jack Rodwell is a player I have had my eye on for a while. He is a complete player but needs to up his stats a little more before becoming world class. I believe the 22 year old can do this and that is why I payed £17 million. I had the option of him or a few young foreign players, but again my domestic player bias came into play.
Gael Kakuta was not on the transfer list but definitely out of favour at Chelsea. When I saw Celtic making a bid I decided to try and snap the Frenchman up. Kakuta can still do a lot of improving and should prove a good backup on both wings. The small price tag of £2.1 million was probably the most attractive part of the deal for me.
Luiz Hernandez is my new young star, the £14 million price tag is because Rayo considered him indispensable. I knew that if I didn't buy the Spaniard now, I would regret it in a few years. He has bags of potential and is very versatile. This season will see Hernandez feature in the easier games.
Charity Shield – Newcastle vs Manchester United
As always my 4-5-1 was to be used in this fixture, like mentioned in my Premier League tactics guide a standard strategy tends to work best against United in any cup final. I also used my slightly high defensive line, a very sow tempo and very narrow width. Paloschi started upfront and I used a lot of subs in this match. Lets see how we got on.
Musacchio proved his quality from corners yet again and I was extremely happy with Kakuta's contribution. Manchester Utd used a few fringe players but really performed below par.
Lets take a quick look at my squad for the 2013/14 season. Here is an interesting fact for you. I have by far the youngest squad in the Premier League. The average age for a squad in the Premier League is 26, where as my squads average age is 23. What can I say, I just love to build for the future.
Here are my fixtures for the next post, as always I will be looking towards a good start and hoping to build an early lead. This should be possible looking at the fixture list, but November will definitely be a tough month.
Well that is it for today's post, I hope you enjoyed the read and will back again soon. Please feel free to ask any questions and I look forward to your comments. Below are some of the sites features, its worth reading so you can see if your missing anything. Thanks for reading guys.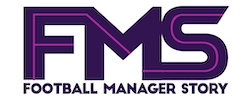 Subscribe to our Newsletter