Hey folks, we're back in the North East today for my Newcastle story. I will be returning to the Ultimate European Challenge very soon but need more time to complete the season. Its been a little while since my last post on the Magpies progress so lets recap the season to date. The new owners gave me more than £40 million to spend during the summer, which was used to bring in some really promising young talent. We also started the season well on the pitch, my side were top of the league and still in all competitions. We even won the Charity shield and Euro Super Cup. Today's post will feature the clubs progress from December through to the end of February. Lets start with some more promising news about the new owners and my winter transfer activity.
With a little bit of money available for transfers, I was desperate to invest even further into the clubs future. The board had offered me £6 million for transfers after their evaluation of our expectations. I didn't even need to adjust them from the pre-season expectations of a 'title challenge'. However this money would prove tough to spend without any wage budget allowance. I requested more money for wages during a meeting with the board and below is their reaction…do you think Mike Ashley would have said this? :)
As a result I managed to sign two very good wonderkids. I also have a lot left over to bargain with for free transfers come the end of the season. The first youngster through the door was Pereyra, the left back was signed from Argentina and at the age of 17 has a bright future.
The second regen is a centre back I have been tracking for a year now. He played for Leeds Utd and is just 16 years old. His fee of £4 million is peanuts considering this guys attributes. My only concern is his pace, however I could turn a blind eye to that and hope he would get faster with training.
Club World Championship
I went into this competition with the hope of offering some experience to my youngsters. This was possible during the semi-final and they produced the goods with a 3-0 victory over DC United. However, the final was against a very capable opponent in Corinthians so I decided to use a far stronger starting XI. The decision paid off as we incurred no injuries and left the tie with a 3-1 victory.
The final wasn't without its nervous moments though. Marcelo put the Brazilian side ahead before my side finally picked up the pace to win 3-1. Dudu's strike was the perfect way to win our third trophy of the season.
The fans seemed far more impressed with this triumph than the board, but I was very happy to see my wonderkid Hernandez claim 'best player'.
After an unbeaten start to my 2013/14 season, I was determined to keep up the record. Paloschi took care of the scoring while my back four and Goalkeeper managed 11 clean sheets. We won all 14 of our Premier League fixtures and I really couldn't have asked for much more.
In fact, Enyeama has been so brilliant he was rewarded with European Goalkeeper of the Year. Asenjo and Julio Cesar came second and third but my main man was the star. Must admit I was proud as punch, remember I only paid £250K for the Nigerian during my first transfer window.
Top notch performance – Manchester Utd 4-5 Newcastle
I think you all knew which game would be selected here. This match was a real battle, Man Utd fought back twice but the second time saw them one goal short of the draw. United are probably my biggest competition for the title, so to win away was extremely impressive.
After an incredible run of form Newcastle are top by a comfortable margin. Second placed Manchester City are 17 points off the pace and I still have a game in hand. I think its safe to say the Premier League is all wrapped up and I can now concentrate on other competitions.
After a mixed draw so far in the Carling Cup, my side had Man Utd to pass in the quarter-final. I used a fairly young squad mixed with a few key players and the blend worked well as United had a weak side out. After brushing them a side 1-0, I was happy to avoid Manchester City in the semi-final. Wolves proved an easy opponent as we won 7-3 on aggregate. My first game in March will be the League Cup final against Manchester City. A tough tie but I am hopeful of winning the competition for the third time in a row.
During my last post you saw Newcastle qualify from our Champions League group with absolute ease. Our First Knockout round opponents are Roma. We just managed a 3-2 away win during the first leg. This was thanks to a late goal from Rodwell. Hopefully this will set us up nicely for the second leg.
Roma kept coming back, but my boys showed some real metal to pull through. The 4-4-2 was used here and Sanogo played well while Paloschi managed 3 assists.
Well this is where it all went wrong for me, and in the last game of February too. We beat both Hull and Luton with ease to qualify for the fifth round. Then I underestimated Sheffield United, we used the wrong tactic and a very weak side, this saw the Championship side win 2-0. I was very disappointed and we now have one less competition to go for.
Although I can concentrate on the Champions League now, I was disappointed to see my 48 game unbeaten run come to an end. We still have the 24 game winning streak in the Premier League to carry forward though.
After managing such an impressive run you would expect my players to be showing up with good rating. My back four of Musacchio, Taylor, Richards and Enrique have been simply brilliant. Afellay has already managed 21 assists from 26 games and should top 30 by the seasons end. Paloschi has scored 21 goals and Sanogo is close behind with 20. Everyone else has chipped in with smaller quantities, but Hernandez and Verratti are looking good to takeover from Afellay when he's too old. Verratti has managed 13 assists while Hernandez has got 7.
The next post will take us all the way to my end of season. I'm still not sure how my side will react to the shock FA Cup exit, but we'll soon find out. The League Cup final is very important, not for the silverware but to regain the momentum. Leaving two competitions so quickly would damage my sides morale badly. Lets hope it doesn't come to that.
Well that is it for today's post, thanks for reading guys. Please feel free to ask any questions and I look forward to your comments as always. :)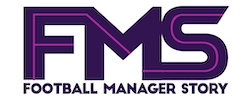 Subscribe to our Newsletter