Hey guys, welcome back to my FM 2011 Newcastle adventure. After enjoying such a great winter, I was set up nicely for a nail biting second half to the season. I will apologize now for the amount of games I have crammed into this post. I just couldn't stop playing and decided to write up until a few games short of the seasons end. We have a lot to get through, so let's get started. January begin with a signing, the fixtures were starting to look congested so I needed an other body. This came in the form of Verratti, a 19 year old Italian who plays central midfield. You may remember his ridiculous potential from FM10, well he looks just as good in FM11 so I snapped him up for £1.3 million.
January-February results
These two months were to prove quite tough because of a clustered fixture list. We managed to win 5 out of our 6 Premier League matches and started with the 6-0 thrashing of Fulham. We also won all three FA Cup ties to book ourselves a place in the sixth round. The Europa League provided a stern test in the form of Sporting Lisbon. However, we scraped through to the second round after a 1-0 aggregate victory. My sides demolition of Birmingham in the League Cup semi final first leg all but guaranteed a place in the final. Beating them away from home 4-1 was a surprise but very welcomed. The second leg finished 1-1 and I was ready for my first final of the season with Newcastle. Unfortunately my opponents were the same side that beat me in the FA Cup final last year, Chelsea. I was just hoping my rich vein of form would help overcome the disappointment of last season.
League Cup final – Newcastle vs Chelsea
Although my side managed quite well in the league against the bigger sides, we seemed to crumble with more pressure. This is what happened last season as we threw away a two goal lead in the FA Cup final. The victors on that day were today's opponents, Chelsea. I was feeling more confident this time around though. With form on my side and a much better squad this season the signs were all there. I rather bravely set out with the same tactic as in last seasons FA Cup final. The flat 4-4-2 with a counter strategy, backed up by paloschi's role of poacher and Carroll's supporting target man seemed the best option. Rather than talk about the match I'll let you watch it. Just note that my two goals came in the 88th and 92nd minute. Both were scored by 75th minute substitutes as well.
I felt so aggreived after Chelsea's goal, they were very lucky and that was one of their two chances all match. We dominated the game, but I was fearing lady luck would abandon me again. Then I decided to bring on Dudu, Araujo and play them both as poachers. This did the trick and we finished Chelsea off with two extremely late goals. The last goal could have been called offside on another day but after watching it over and over again I still can't tell for sure. Either way Chelsea were very lucky with the first goal so that evens the score ;) Besides my boys outclassed them in every department so I felt we really deserved my first trophy as manager of Newcastle United.
The fans seemed elated with our recent triumph. I am a massive toon fan myself and can imagine the atmosphere as the final whistle blew. I really hope I can bring even more success to the stands and bring home a haul of trophies.
March results
After celebrating the League Cup win I was a little concerned about my sides concentration. We still have a long way to go and a lot of competitions to compete in. My side put any doubts to rest straight away with a convincing 1-0 victory over Everton in the League. This was my first of just two BPL games in March. The second was a 1-1 draw at home to Chelsea. My focus was turned back to the Europa League second round and FA Cup sixth round this month. We thrashed Lokomotiv Moscow 8-2 on aggregate thanks to Araujo's growing maturity. The Argentine is really starting to flourish this year. The other hero of that game popped up in the Europa League quarter final first leg away to Bayern Munich as well. We lost 2-1, but Vuckic scored an early goal that could prove vital if this tie goes down to the away goal rule. Because of a tight fixture list I had to rest some key players at home to Man City in the FA Cup, though we did just enough to earn a replay. With this match been away from home I had little expectations, but was shocked to see my deadly attacking trio triumph 3-0. This set us up for a semi final match against Wolves.
Performance of the month – Manchester City 0-3 Newcastle (FA Cup sixth round replay)
After the original tie ended 1-1, I had little hopes for the replay. I have a good record against Man City but this seemed a bridge too far. Using my favoured 4-5-1 formation with a counter strategy seemed to work best against City, so stuck with the tried and tested. The deadly trio of Paloschi upfront, Gaitan as inside forward from the left wing and Dudu as the right winger was to prove vital.
Joe Hart's terrible blunder offered the opening goal on a plate. After that it was all Newcastle as my deadly attacking trio dominated the game. My favourite goal was Barton's floated cross to the far post where Dudu came steaming in to score. My only negative was a bad injury to Kevin Nolan. The clubs captain will be out for 3 months.
After we embarrassed Man City they also approached me for the managers job. The transfer budget on offer was sizable considering their amazing squad. I obviously turned them down as I am already with the only club I could finish my career with.
April and May results, the end is near
Here we are, the last two months have finally arrived. I am not going to give away my league position yet, but you should know its very tight at the top. April started with a minor jitter as my side drew away from home to Bolton. We were back on track at home to Bayern in the Europa League quarter final though. Araujo's amazing hat trick left me speechless by the 5-0 scoreline, we qualified for the semi final and were to face Liverpool. The FA Cup left no surprises as I watched my side beat Wolves 1-0 in the semi final, this meant we were to prepare for our second consecutive FA Cup final. The league form seemed sound as well, 5 victories on the bounce had left me feeling invincible. Then my boys were suddenly halted by both Manchester Utd and Arsenal, who won 1-0. The season finished with a good victory over West Ham but had we done enough to gain top four or even the title. Could those two slip ups have cost us? We'll find out in a minute, but I have some good news first. Thanks to an amazing performance from my youngsters we beat Liverpool 3-2 on aggregate, meaning a place in the Europa League final. This was a huge achievement and to think my boys would have three finals this season. An outrageous achievement and one I would never of dreamed of.
Performance of the month – Newcastle 5-0 Bayern Munich (Europa League, quarter final)
After losing the first leg away from home I wasn't totally disheartened until I saw Bayern's squad for the return leg. Gomez upfront, Robben and Ribery on the wings, with Kroos sat just behind. These four players could rip me apart and Thomas Muller was waiting on the bench :( I used my 4-4-2 here and used a standard strategy. I was expecting to come close but will let you judge the performance for yourselves. One thing is for sure…Araujo has come of age.
Gaitan's lob was simply perfection, but I was also impressed by the technique of Vuckic while volleying home the fifth. This display gave my side plenty of confidence going into a crowded and difficult end of season. After destroying Bayern, my wonderkids performed with further class against Liverpool to progress to the Europa League final.
Final Premier League table – where did Newcastle finish?!
Well I have delayed in showing you the league table for five months now, guess it is time to kill the suspense. After enjoying such a great run of form I was well in the frame to be crowned Premier League champions. However, those two losses against Man Utd and Arsenal cost me six points and the team who finished top were six points clear. With Man Utd looking unstoppable all season they were very tough to keep up with and finished the season on 84 points, Newcastle finished the season on………90 points :) :) :) That's right, we won the Premier League. The whole season was focused on gaining champions league football. I started trying to get in the top four, then wanted to stretch the gap to fifth, then we soon found ourselves scrapping to hold onto top spot. Before I knew it there was four games to go and I only needed two wins to be crowned champions. A very shocking achievement, and one that I am delighted with.
An added bonus came in the form of our fiercest rivals Sunderland and Middelsborough getting relegated. Everyone seemed ecstatic with our recent triumph and this all came in the same season I won the League Cup. Not to mention we reached the Europa League final and FA Cup final that are yet to be played. Newcastle have not won the Premier League since 1927, so this will mean sooo much to the fans.
Squad stats and final opponents
There are a lot of players to thank for my great season. Most notably Paloschi for his 32 goals and Araujo for his 25 goals. However, our clean sheets came from somewhere and Taylor, Simpson, Coloccini, Enrique and Enyeama all shone through the season. We will look at my best performers in the next post.
The Premier League season is now over and I have enjoyed a lot of success. There is still one more post to go though. This will feature the Europa League final against Shakhtar and the FA Cup final against Manchester United. I am not expecting anything from these games, but it would be nice to add to the two trophies already won this season.
Well that is it for today's post, I hope you enjoyed the read and will be back for a final flury. In the mean time please feel free to ask any questions below and I look forward to reading your comments as always.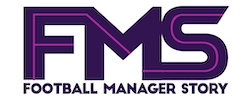 Subscribe to our Newsletter