Hey guys, long time no speak! :) Most of you may remember my last post including a little announcement about my vacation from writing and playing FM, it was a much needed break to freshen my mind and sharpen my creativity which seems to have dulled down recently. Well, that was almost a month ago and we are now so, so close to the release of FM13 (BETA version.) So as you might expect I won't be carrying on my Scarborough/Charlton story.
With FM13 just around the corner I have already started planning for the Scouting Network and making my preparations for the year ahead. This responsibility which includes a passion and obsession with making the site bigger and better every year has led to a difficult decision. As of FM13 I will no longer be writing my stories on FMS nor any other site (of course I wouldn't write for another site, that would be like supporting Sunderland :))
I want to thank all of you for your incredible support, I don't like thanking individuals as there are too many to thank I'd hate to leave anyone out, but seriously, thank you all so much. Its funny, while people say these stories help gamers develop their skills and gain more passion to start a new save, its actually you guys that have helped me. Without your continued interest in my stories I probably wouldn't have taken Newcastle to financial greatness, Malaga to World domination, Scarborough to Champions League glory or even resurrected Charlton from their fall to the lower leagues. And without doing all that I wouldn't know the game as well as I do now, so in a weird way its your support that has developed my gaming skills.
So, that is the bad news, but lets focus on a little bit of better news. Myself and Johnny have been discussing a few ideas and things to do for the new games release and to be honest this is one of the reasons I have decided to stop writing stories. I want more time to write tactics, tips and of course make the scouting network better. So I will still be here writing as always and with a little luck you should be getting more helpful posts come FM13.
OK so that is all the announcements and important news out of the way, now I want to share something a little more personal and 'real life' based. As many of you know I managed Scarborough in my last FM12 story, guiding them from 9 divisions below the top flight to continuous Champions League glory. And I'm sure you remember me saying how sad I was at not been able to watch my club (Scarborough Athletic) any more due to their new stadium location. Well, today Scarborough were playing away to Pickering Town FC (where I grew up as a kid.) And guess who traipsed down to see the match. :)
It was actually a really good turn out with an attendance of 648 people, most of which were Scarborough fans they made quite a bit of noise :) Scarborough took a two goal lead inside the opening 15 minutes from two very well worked goals…both of which I'd have been proud of. But then Pickering rallied and won the match 3-2, a real shock as no one expected my old hometown to get anything from this match. Below are a few images of the ground and then a video just to show how much racket the away fans made :) Sorry for the quality its from my iPhone.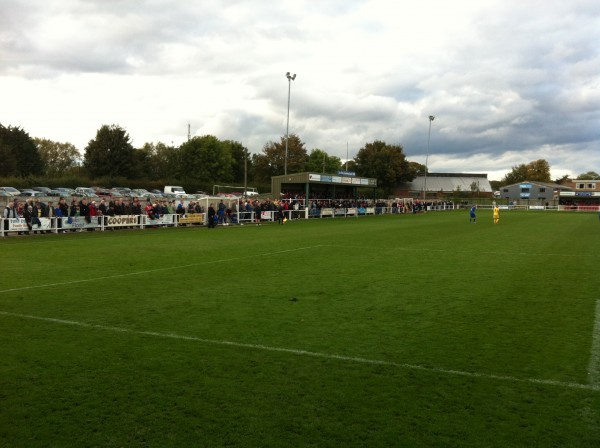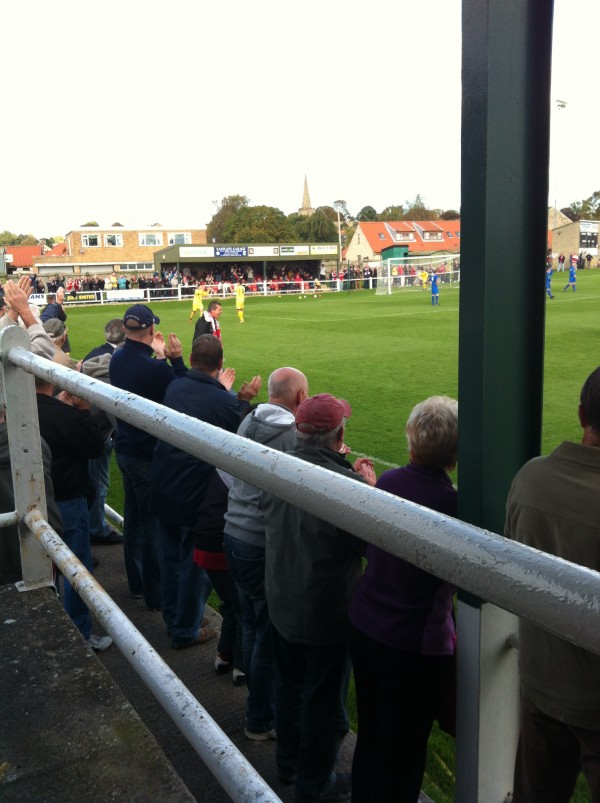 Hope you enjoyed the noisy 'Red Army' lol :) Anyway, I had a great afternoon and despite losing really enjoyed the game. That game got me considering tactics, different systems and management styles etc, so I'm officially itching at the bit for FM13! So I'll be back with a bang in two weeks time :) See you then guys and thanks for taking the time to read.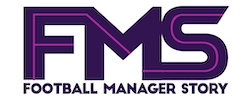 Subscribe to our Newsletter