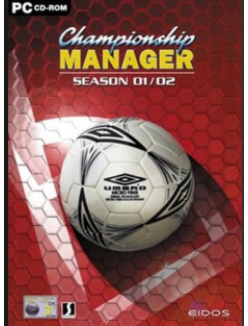 Championship Manager 01 02 Download and Review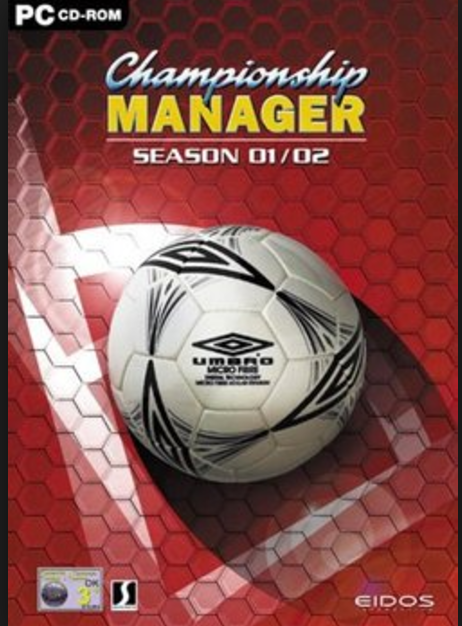 If you are an old school football gamer and you like simulation, I'm sure you've played Championship Manager 01/02. In particular, this edition of the Championship Manager/ Football Manager saga is well remembered for the fans for being the best of its generation. It had everything the past versions had and didn't need a great PC to run. This can be probed by the forum ChampMan0102, where players still comment and update databases for the game. They also exchange experiences and challenges to see who can make it into the Hall of Fame.
In 2008 the game became freeware, which means everyone can download it for free and play it. If you try it, remember to execute the game in Windows 98 compatibility or it might not work.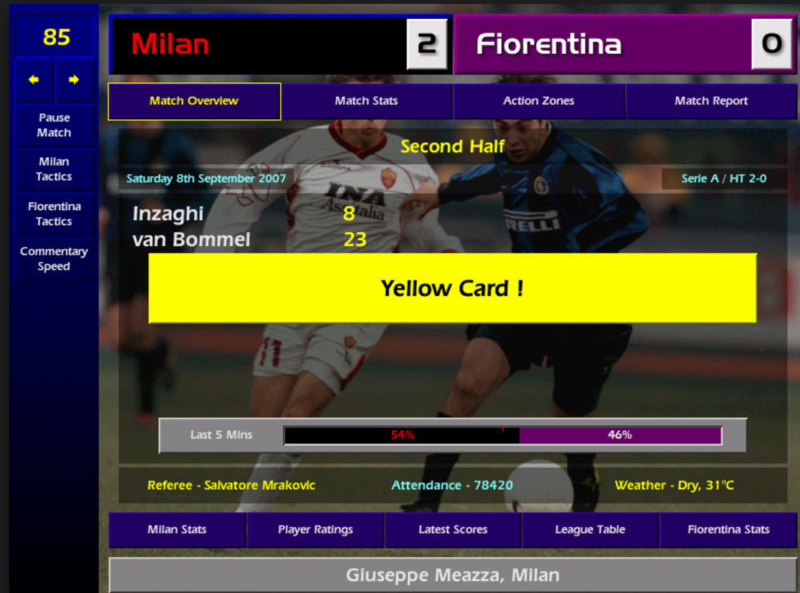 As we all love to search the market for wonderkids in newer Football Manager releases and develop them into elite players, in this edition we can play with actual legends when they were younger. Who wouldn't want to coach Ronaldinho in PSG when he was in his 20s? Zidane, Ronaldo, Henry, Riquelme and many others. You can also play with an updated database and see what happens with Messi or Cristiano Ronaldo.
You can play the leagues of 27 countries, including lower divisions in most of them. Most of these were European leagues, but you also have important leagues from the rest of the world. This game marked the first appearance of the South Korea's K-League, added with a patch after the official release.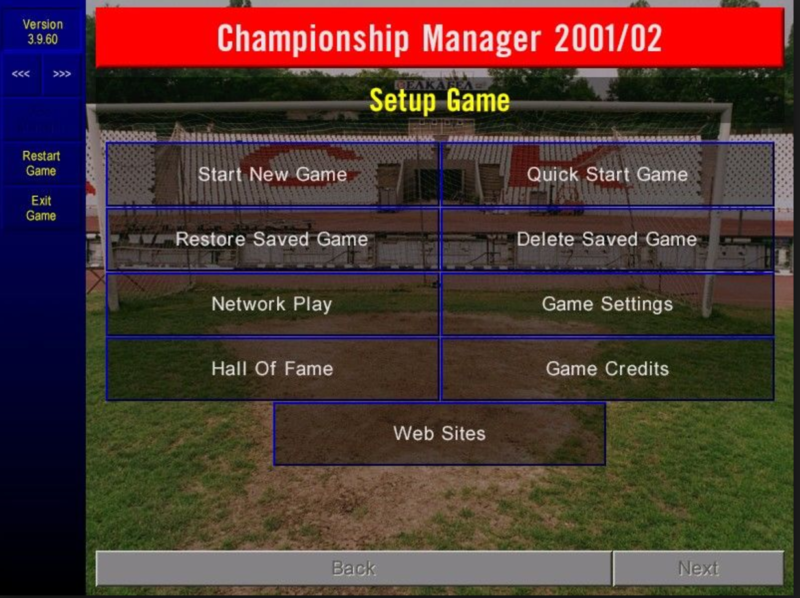 An experienced Championship Manager 01/02 player would recommend you to immediately hire Nigerian Taribo West, Pep Guardiola (as a player, of course) and Colombian Victor Hugo Aristizabal, who start without contract. There are also lots of bargains, who have some great reselling value and would help you a lot in your beginnings. For example you can hire Paolo Maldini, but he will only go to teams with excellent reputation. From Inter you can take Nicola Ventola, a great striker, and Farinós for the midfield. Nicolas Anelka and Hakan Sukür are great deals too; you can pay them for half the price and sell them a few seasons later for three times that money.
There is an extenuating list of awesome players in the game, and naming only some of them would be unfair for the others, but no one compares to the greatest and most infamous player of the whole CM/FM series: Tó Madeira. This really young striker belongs to Gouveia, from Portugal's third division. Either you hired him or you suffered him scoring against you. He wasn't difficult to get because he came from a semi-amateur team and signed every piece of paper promising good money. Many journalists and managers tried to get in touch with this incredible player to see if the rumors were true… but the truth was known almost immediately.  If he had been real, nobody would be discussing about Messi or Ronaldo these days, and Portugal probably would have been the World Champions several times.  Antonio Lopes was the Portuguese scout who was guilty for all this misunderstood. Besides the real information he added a made up player with the abilities of a super human. Officially, Tó Madeira was recognized as the first made up player of the game, and was corrected with a patch as soon as possible. After this, Sports Interactive became much more exigent with their scouts reports.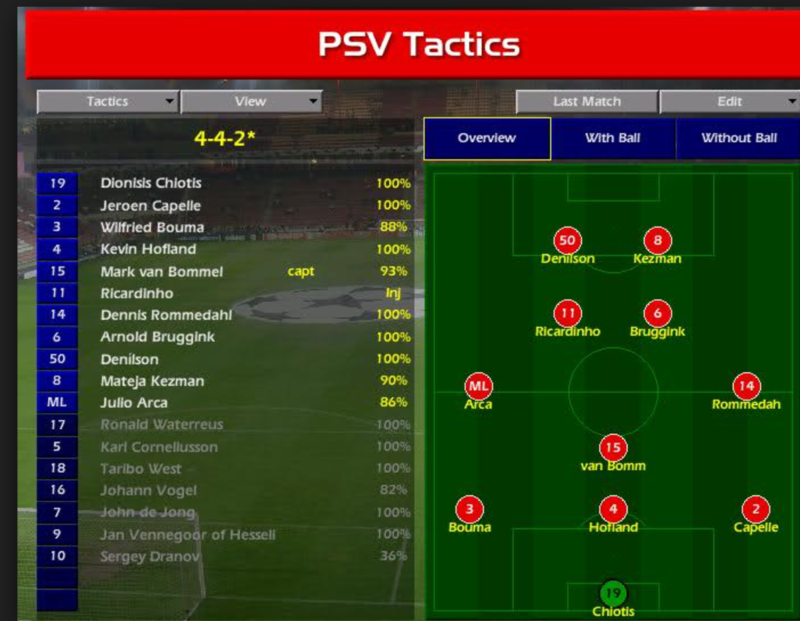 As a personal opinion, this is the 3th most enjoyed CM/FM game by me, sharing the podium with FM 08 and 12. You won't regret playing it; in fact, you'll wish you downloaded it sooner.
To download the game directly from the EIDOS site  click here.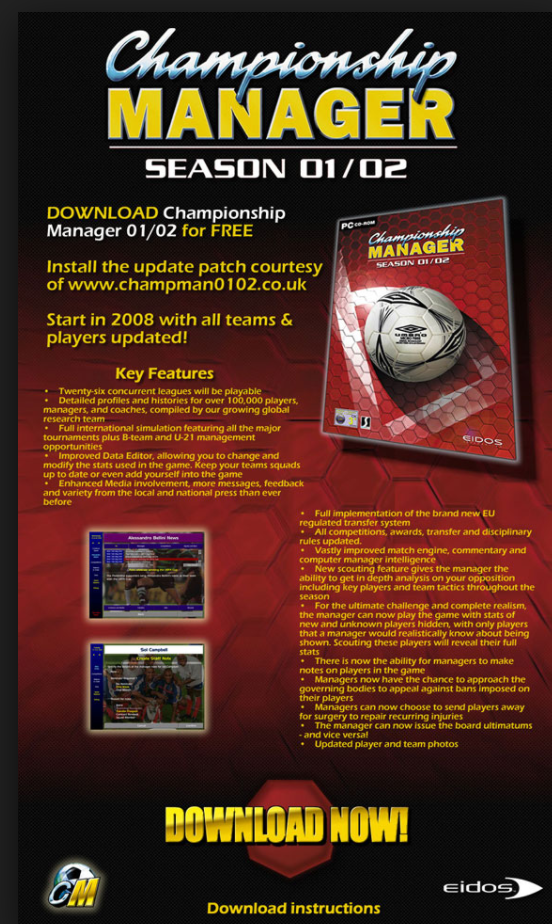 Enjoy!

Subscribe to our Newsletter