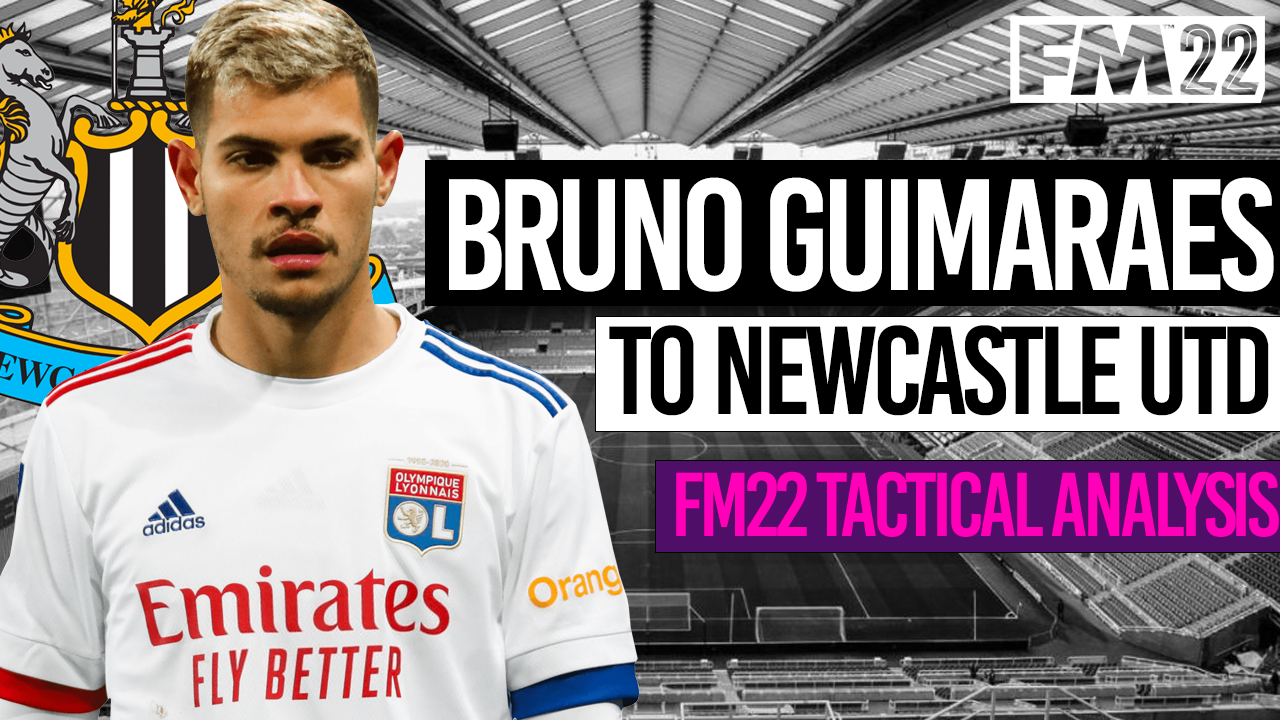 Brazilian midfielder Bruno Guimaraes has been heavily linked with a £30 million move from Olympique Lyonnais to Newcastle United ahead of Transfer Deadline Day.
Reinforcements are needed for Eddie Howe's team, with the Magpies sat 18th in the Premier League after 21 games.
Chris Wood and Kieran Trippier have already joined from Burnley and Atletico Madrid respectively. They are two much needed options, but if the former Bournemouth boss is to continue playing with a 4-3-3 system, he needs some stability and upgrades at the base of the midfield.
Bruno Guimarães | Newcastle 'still negotiating' for player – Want to 'spread transfer over 5 years', no deal before Fridayhttps://t.co/HsJly07cS9 #nufc

— Sport Witness (@Sport_Witness) January 26, 2022
As part of a new series looking at potential transfers and how they would improve their new clubs, we will look at the player, their attributes on Football Manager 22 and compare them to the player they would be replacing.
Our save file has been simmed till the 30th of January, then we'll transfer the latest players and make sure the coach IRL will play the same formation as they are in the league before simulating until the end of the season.
---
Every year we test countless tactics and review the very best. For FM22 these systems will be ranked and listed within our tactics index linked below.

---
We will not be in charge of tactics and styles, so we can't use anything OP to skew the results.
Bruno Guimaraes to Newcastle United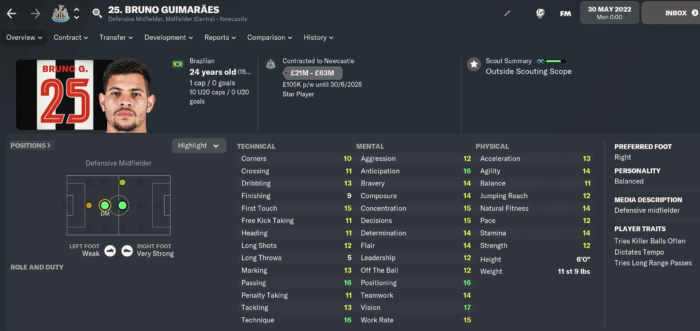 Let's start with the incoming player, the 24-year-old has everything you would look for in a midfielder to sit at the base of a three.
Passing, Technique, Vision are all excellent. Add in decent Tackling, Positioning, Anticipation and Decisions make him the ideal Deep Lying Playmaker.
However, something which needs to be highlighted is the completely different situation the Brazilian will be moving to.
£30 million for Bruno Guimaraes should prove an absolute steal. All the fuss about Aouar but Guimaraes a more versatile talent and better cut out for the PL. Shocked that Lyon are letting him go for so little.

— Jeremy Smith (@jeremysmith98) January 26, 2022
In Ligue 1, Lyon average 539 passes per game this season — stats from WhoScored.com. Newcastle, as a poor team, are down at 317.6 passes per game.
Bruno Guimaraes himself averages 63.3 passes per game, 11 more than anyone else in the team, whereas Jonjo Shelvey, the Newcastle United player with the most passes actually only makes 36 per game.
Moving to the Premier League, especially for a team down the bottom of the table, he isn't going to be allowed the same time and space as he is in France. It will be up to the player to adapt quickly and use his Mental attributes to step up to the challenge.
Bruno Guimaraes v Jonjo Shelvey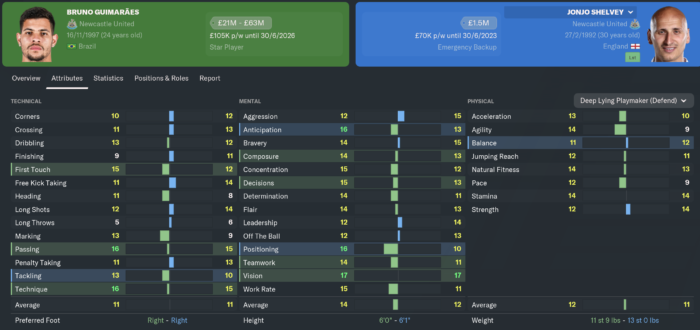 Comparing both midfielders, you can see why Bruno Guimaraes to Newcastle United would be a great Football Manager move.
The Brazilians' First Touch, Passing, Technique and Decisions are higher, plus defensively Tackling, Positioning, Marking and Work Rate is higher.
This could the ideal man to take the pressure off the NUFC defence.
RESULTS
Going into 2022, similar to their current position, Newcastle are down in a relegation battle.

Just five points off the bottom three, a run of bad results and they could be in a lot of trouble.
When we added the Brazilian midfielder, as well as Wood and Trippier, the return was amazing.

Finishing just five points outside the European spots, it is clear the winter additions have completely changed the fortunes of the North East club.
Bruno Guimaraes made 14 Premier League appearances and picked up five assists and was only booked once.
Rather than look at the passing totals, as it would be skewed due to his January arrival the 'per 90′ numbers are very impressive.
He leads the team in Assists per 90 with 0.35 and his 85.14 passes per 90 is nearly 20 more than the next player. Shelvey finished on 60 as a comparison.
Used as the focal point of Newcastle's play, it was clear Bruno Guimaraes was key to their 2022 resurgence.
If Eddie Howe can bring the 24-year-old to St James' Park, he has all the attributes to be a fantastic addition to the Premier League.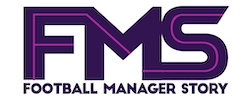 Subscribe to our Newsletter