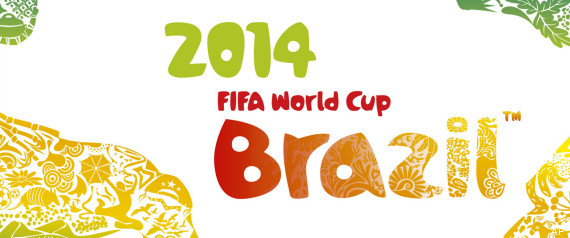 Hello everyone!
If you haven't seen Peter Collinson's Italian Job, do it. It is a good movie and has a good plot, besides having Michael Caine who is just awesome. It is about how can one profit through generating caos. In the movie, generating a huge traffic jam in order to assault a safe car carrying 4 millions in gold bars. In Brazil, unfortunately, we can find many similarities to that logic, like creating a huge buzz with an international event and profiting with it.
The Golden Decade
Brazil was tipped to have a golden decade, since de 10's. After the American bubble burst, we were in a strong position due to our big internal market. For one to understand why we prompted ourselves as candidates to host both the 2014 World Cup AND the 2016 Olympic Games, one has to understand a bit of our economy and historic period.
We are a 26 states country with plus 1 federal distric, in which our capital Brasília is sited. We have 190 million inhabitants  and we have the 5th biggest economy in the world, which means very little (just like China's), since we have a huge social deficit and one of the highest wealth concentrations in the world. So, we are a rich country of poor people. We defaulted on our debt on 1989 and struggled financially until the 00's, when Malasya almost broke and our commodity based economy followed suit.  So, we begun our recovery on the 00's through war on inflation and social assistance (which stirs up many heated debates in the country weather they are populist measures or not).
So, in the late 00's, we were once again an emerging country of a growing (and huge) middle class which made us a real target for Fifa's profitable events and a safe haven for investments: we could consume, we could shop, we could generate huge profits. So, the 'Brazilian route' was on place and since Russia struggled politically, India socially and China haven't the purchase power among the locals, we became the automatic choice for expanding the business football has become.
The World Cup
These are the cities chosen to hold the tournament.
At first, 18 cities (including my beloved Goiânia) were candidates, but only 12 were chosen (and we weren't since we are only 160km from Brasília, which was a must-be-picked city). The 'overture' will be held at Rio de Janeiro (our most famous city) and the 'grand finalle' will happen in São Paulo (our richest and biggest city – 20 million people). Due to our nature wealth, cities at bay were chosen to represent our country, although Manaus is in the middle of the Amazônia rainforrest and Cuiabá is near the Pantanal forrest, which are beautiful.
As writen previously, our economic growth was based on consumism and social programs of wealth sharing, unlike China who based their growth on savings and investment. Therefore, we haven't upgraded our infrastructures and now our main cities present a huge logistic deficit. Our airports aren't adequate to the amount of flights, our railroad system is incipient and outdated, we seriously lack investment in hospitals and medical technology (has anyone read about the Cuban doctors here in Brazil?) and our roads are old and bumpy. When it comes to stadia, we also drag behind as the majority of those sports centers are public and thus, haven't received major investments in decades.
So, by the time we were appointed as host of the Wold Cup, major doubts and questions were casted on the event concerning our capacity to hold such a big tournament. The main question in our minds was: "how the heck are we going to do this?". Unfortunatelly, within only 4 months to the competition, we still question ourselves.
Much has been done, of course. We were the nation who was granted the longest time (8 years) to the competition in the history of the World Cup and in some areas we prepared ourselves. However, we lacked in planning, political will and organisation (features we could have learned from Germany when they organised their tournament) and Cuiabá, one of the host cities, until yesterday, was on the verge of being excluded from the event due to delays in the constructions of the stadium. Can you believe this? We didn't need China's prowess to build mega structures really fast, we had eight freaking years!, and still, one of the cities almost couldn't meet the deadline!
The protests
I don't know how much our public protests are being shown and discussed in your country, but they were an earthquake here, socially speaking. We aren't a nation with tradition of protests and social demands. On the contrary, we've been too lenient for a very, very long time with our injustices.
However, throughout the 00's and the early 10's, we have had so many political scandals, corruption accusations and schemes, economic downfalls, social abuses and inequalities that a sense of rage built up and used a simple matter as a raise in the bus fair (only R$0,20, which is something like US$0,08) to lead to a total uprising in the main cities. Public riots, violence, vandalism, protests, changing ideas and the winds of change invaded the country and many good and bad things came out of it. One of the good things was a direct attack to the World Cup itself since it would mean a huge public investment whilst we struggled so badly with social matters, like education, wealth and security. Here, two pictures (older than the protests) were shown to represent some of the concerns of those protests:
I don't know the exact figure, but a quick research in the internet shows that this World Cup will cost R$28 billions, which is US$10 billions. And the main question is: how can we invest such a sum in a sports event (which will generate great unused assets in some cities) when we have such a poor population and social services?
My feeling is that this World Cup won't be quiet and recent protests in seleção's games show that. If you haven't seen one, check this video, with mr.Bepp Blatter and ms.Dilma Rousseff (our president). In case you are wondering, his words in Portuguese means "Show some respect"
I can only hope Brazil win this tournament. If we don't… man, I can't even imagine what kind of hell will break loose. And, franklly, even though I myself am really pro conversation and dialogue, I don't think our protests are wrong. We have already been victimised so many times in our history. My father is used to saying "the good people can't give up".
I can only send my thoughts and good vibrations to the Ukranian people as they struggle with the same problems.
The Seleção
And, in this political/social/economic post, a bit of football, shall we?
Well, we are in a bumpy but promissing road. The spirits are high here in Brazil but we aren't as optimistcs as we were in 2006. And the reasons for that are a bit weird: fist, because Spain, who wasn't historically a tough opponent like Italy and Germany, is on steroids and are indeed the best team around, even though their domination has decreased a bit to Germany's uprising and our very own Brazil's rout corrections. Second, because for the first time in a very very very long time we haven't got worldclass attackers. I guess since 1994, with Romário and Bebeto.
At present, we have Fred (yes, that one). Don't get me wrong, the man knows how to kick a ball to the net, but he is already on the wrong side of the 30's and is really struggling with injuries this season. Our crop is so low on quality that his next replacement is Jô, the same guy who didn't do well at all in Man City. Apart from them, we have no natural central forwards. The main problem here is that Felipão's tactics ALWAYS demanded a central forward. So, he will never play a blaugrana's style of false 9 with Neymar and a Iniestaeche Bernard going forward and a fast and furious Hulk roaming through the flanks. No. He wants a strong, tall guy in the middle of the box and two nimble, light and skillful guys orbitating the box, causing some havoc with their movement.
The 23 man list is pretty much clear to everyone now and only one or other position is opened to debate. Here they are:
GK
Julio Cesar
Jefferson
Victor (or Diego Cavalieri)
FB
Daniel Alves
Maicon
Marcelo
Maxwell
CB
David Luiz
Thiago Silva
Dante
Dedé
MC
Luiz Gustavo
Paulinho
Ramires
Fernandinho (ou Lucas Leiva)
WF/IF
Neymar
Oscar
Hulk
Bernard
Willian
Hernanes (or Robinho)
CF
Fred
Jô (or Leandro Damião)
Conclusion
I can only imagine we will excell ourselves in our hospitallity with our fellow foreign friends, but will demonstrate how frustrated we are with our politicians and social problems.
We are heading for a great international competition being one of the favorites, along with Germany, Spain and Argentina. I'd also keep an eye in Uruguay, Holland, Colombia and Italy (because, well, it is Italy, 4 times champions). England, the African nations (all of them), Turkey, France, Portugal and Mexico seem to me way behind their own level considering the last WCs. And, man, I'll miss Zlatan Ibrahimovic, Robert Lewandowski and Falcão Garcia (?) here.
Well, to all of you crazy people who sticked to this point, thank you for your time. I first came up with this idea because I saw so much wrong and misleading information being spread throughout the entire midia about my country and the WC that I had the will to write to this incredible website and community.
Obrigado,
Pedro Roriz.

Subscribe to our Newsletter