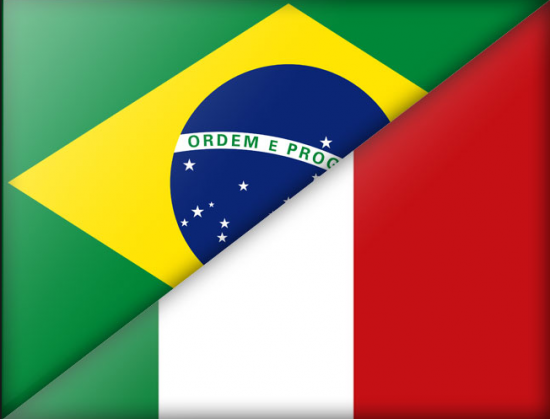 Hello and welcome to this quick guide on which teams to manage in Italy in FM 2014. Johnny was kind enough to allow me to write here, my name is Pedro Roriz, I'm Brazilian and a big fan of "Il Calcio", or Italian Football.
I've been playing manager games since Elifoot 2 which ran in MS-DOS. And I always like to have a save in Italy. Why there? Well, at present I guess it represents one of the most difficult environments in the world of football. Mainly because it has a bulk structure (which means high costs), still has high salaries (again, high costs), small attendances (which means small income), corruption and lack of organisation, etc etc etc.
In many ways, it reminds me a lot of Brazil. Those two countries, should they become more organised and efficient, will have again reigning clubs and national teams. But until then, both of them will strive to keep their level.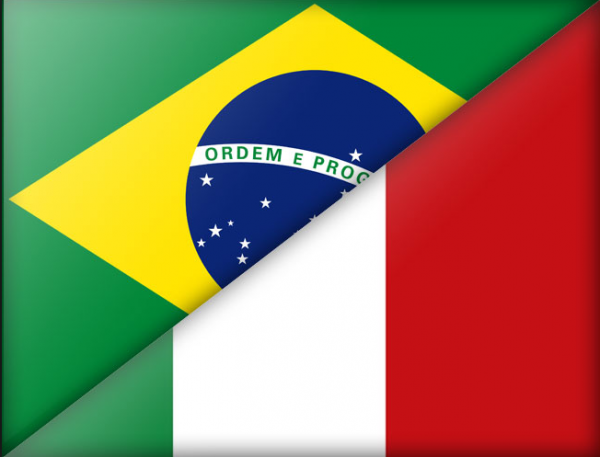 Well, I meant to create this post in order to help anyone who may want to have a go for a FM 2014 career in Italy with the best teams to manage there. I won't rate them in terms of difficulty as it may differ from player to player due to the different backgrounds with the game. I'll use fun factor, instead, not ranking the teams but dividing them into groups of 'great game experience', 'nice experience', 'nothing special' in separate articles. This time, we'll access the great game experience ones. Hope you enjoy the reading and hope it could aid someone.
Great FM 2014 Experience

Napoli – Serie A
Challenge: Back to the glory days
With a good war chest, an ever improving team, huge attendances and a great stadium in San Paolo, Napoli should represent a great place for managers who want good teams but teams with margins for improvement to show their skills. While the present team is already capable to compete for the title, Napoli's team lacks in depth and will be punished throughout the season when playing mid-week and on weekends.
Having Reina as a the "extremo difensore" (last defender), Hamsik as the star and a rocking Higuaín at front makes the job a lot easier, but the aging defence and the lack of competition for Inler and Behrami should prove to be a weakness. The team is all built to play in 3-defenders formations, dropping deep because of their lack of speed, a fierce wide offence and a potent kicker arriving late in the box.
I giovani (young players): Whilst not having the best academies in Italy, Napoli does have one or two good prospects waiting for a chance in Josip Radosevic and Gennaro Tuttino. If you're looking for a Youth Challenge, this is not the place unless you're willing to spend a lot.
I campioni (star players): Reina, Hamsik and Higuaín.

Bologna – Serie A
Challenge: From small to big
Little money, regular infrastructures, medium stadium, regular players. Bologna FC is the very definition of 3-stars. Why is it so much fun to manage them? It means you have yet half of the league to master! Even though the team has a pretty neat history winning 7 times the Serie A (mostly on the 30's), its recent years have proven really nervous as the team flirted with relegation and even got relegated some times.
The board has had some major insights when adventuring in the transfer market and the likes of Marco di Vaio, Diamanti and Mudingayi showed their value with the clubs colours. Now, their true strenght lies in the colective effort, not the individual, even if Alessandro Diamanti is still at the club. Curci, Sørensen and Garics make for a stable defence.
Kone is the main creator in the middle and the attack has only Diamanti as a true champion. So, you won't be dealing with great depth and the board will still expect the club to develop, which makes this a great game experience.
I giovani: No real surprises here. The young Bologna isn't too shinny. Maybe Maini is the only decent prospect to be found here. It will demand great investments.
I campioni: Alessandro Diamanti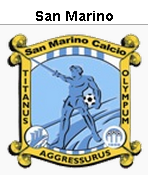 San Marino – Lega Pro Prima Divisione A
Challenge: The (epic) San Marino Challenge
Maybe one of the most famous challenges in FM, San Marino poses a huge task to any football manager: getting a lowly club to the heights of Europe and helping the worst national team in the process. The challenge is specially difficult this year as you won't be able to count on the mighty Andy Selva, who for all of those FM players that have tried this challenge before is a god.
Also, don't expect any money to shop. In addition, don't expect good youth infrastructure. And the training facilities and poorer that our bank accounts. So, my friends, what you will face here is a true reflection of yourselves in a mirror: how good are your FM abilities.
The partneship with Cesena should prove the founding stone of a new team. At present, the (poor) likes of Vivian (GK), Fogacci (DF), Mannini (LB) will be your defence's hopes. Chiaretti and Gavilán will be your hopes for goal scoring. In my humble view, none of them are to be fully trusted for the task of promotion. You'll need scouting skills for this challenge!
I giovani: None. Not kidding. I always ask the board to invest less in youth intake, training and all that because it is not worth it at this level.
I campioni: Again, for those who have tried this challenge before, Chiaretti can be a life saviour. However, his advanced age isn't helping. So, I guess there are no names worth mentioning.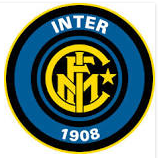 Internazionale Milano – Serie A
 Challenge: Back to winning days
Maybe the biggest achiever in the last 10 years of Il Calcio, Internazionale Milano is going through a tough time this year. They lost their mojo, some might say (including a AS Roma fan, such as yours truly), bidding farewell to legends as Júlio César, Maicon, Sneijder, Córdoba and many others. The reason to let go of so many important players is the same for the entire country: lack of money!
So, managing Inter this time around will mean having a great platform in which to build your team (great youth/training infrastrucutures, high attendances) but a serious money problem. The club has over then 450M euros in debt, has to share the (public) stadium with Milan, has 3-5 key players over 31. Not a tasty dish, right? No!
Inter is one of the main breeders of youth talent in Europe! Just take a look at their youth players loaned out. And I don't mean "I started a save with Leiceister and ain't looking at their ranks", I REALLY mean look at those stats! Any youth developer manager is eventually buying some players from Inter. More on that on I Campioni section.
The team is based to play formations with 3 defenders and 2 wb, but will do with 4 at the back. Handanovic is, no doubt, the foundation stone of the team, although Carrizzo is maybe the best 2nd goalkeeper in the game. Juan Jesus, 22, and Ranocchia, 26, are a solid wall interista. In the middle, Guarín and Kovacic add good talent and strenght, whilst Cambiasso (everlong) is a good tackler. Goalscoring wise, Milito is still really liable, and Icardi is a good talent. The first team is good. What they don't have is backup.
I giovani: So many, so many talentend youngsters. Some will require tutoring and 1st team playing time, but you'll find the likes of Icardi, Kovacic, Bardi, Bennassi, Tassi,  that are ready to be in your 25-players team. And many more will arrive after their loan contracts expire in 1 year time.
I campioni: There are three really reliable players: Handanovic, Cambiasso and Milito. The last two are going through their last year in such a high level, but will prove useful.
That's about it for now, I hope this post have given you some inspiration for your next FM 2014 challenge. Feel free to share it with your friends and provide feedback in the comments section below.

Subscribe to our Newsletter