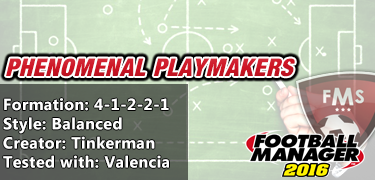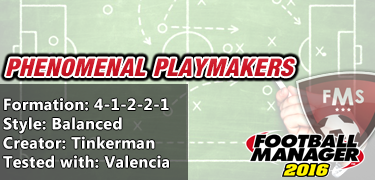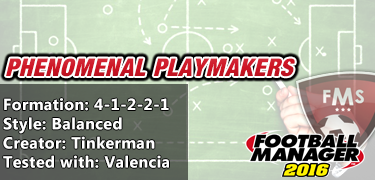 Hi guys,
Welcome to the latest edition of our best fm 2016 tactics series. This tactic is balanced and is wonderful in defence and attack. Testing has been carried with Valencia as I fancied having closer look at Gary Neville's side who are currently struggling in the league.
Best FM 2016 Tactics: Formation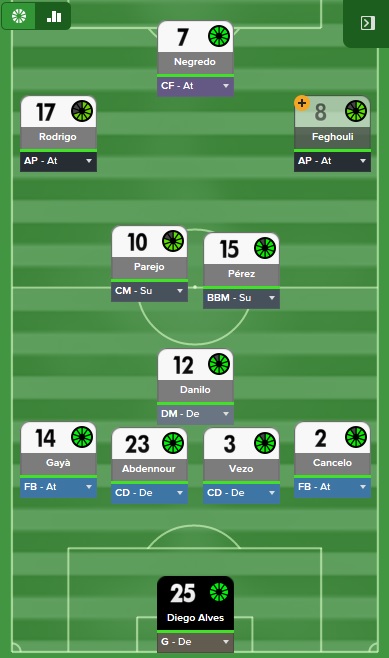 The formation is a 4-3-3, 4-5-1, 4-1-2-2-1 or whatever you wish to call it. The main feature of the tactic is the advanced wide players, which are advanced playmakers and they proved to be fantastic, they play in space usually tucked inside and cause havoc.
I think it's quite a popular way of playing now for some wide players – think of Willian at Chelsea for example. He's not an out and out winger, getting to the byline and putting in crosses, nor is he an inside forward cutting inside and driving at defenders – he can do both but he is mainly finding space, creative and good on the ball basically a wide playmaker.
The advanced playmaker role fits this perfectly on FM 2016 and they contribute a lot to the teams overall pattern of play. The striker bags most of the goals which is nice and the full backs get forward a lot to support attacks.
Best FM 2016 Tactics: Team Instructions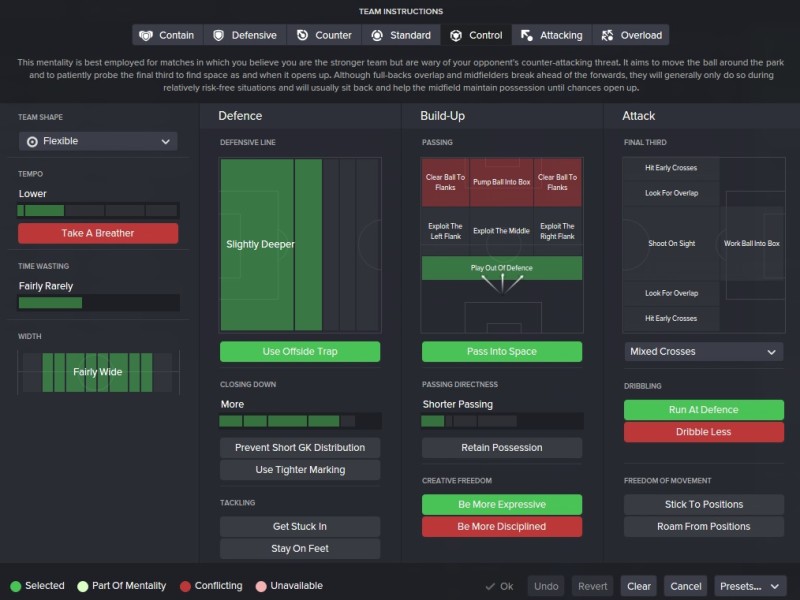 These instructions were kept constant throughout the season for all matches. I kept it pretty simple this time around, not too many instructions and it's all self explanatory.
Best FM 2016 Tactics: Player Roles
GK – Goalkeeper (Defend) – Usual keeper
DR/DL – Full back (Attack) – Get forward to support attack well – good pace, stamina and crossing would be beneficial.
CD – Central defender (Defend) – Typical central defenders – get the best you can.
DM – Defensive midfielder (Defend) – Stays between midfield and defence to try and close down attacks and keep hold of the ball.
CM – Box to box & cental midfielder (Support) – quite similar in many ways. To decide which midfielder to put in each role. I would put the one better on the ball as CM and one with more stamina as box to box midfielder. Both will chip in with a few goals.
AMR/AML – Advanced playmakers (Attack) – Important players in the team, passing, vision and dribbling ability are important.
ST – Complete forward (Attack) – Scores the goals, Negredo got 27 in 27 games in the league. An all round striker is the best. Seems to get a good few chances in the air so heading ability is useful. Pace, finishing and aerial ability would be a brilliant combination.
Best FM 2016 Tactics: Training
Pre-season

I changed focus between fitness and team cohesion during pre-season and sometimes changed intensity to high but be careful you may get injuries.
During Season

This is the routine I used when the tactic was fluid. I'm not saying it's the best or only way but it worked ok for me. For individual player training I trained them for the role they were playing in the tactic.
Best FM 2016 Tactics: Results
Liga BBVA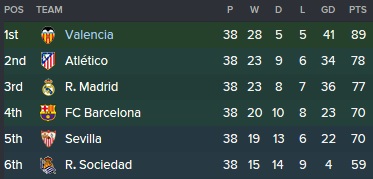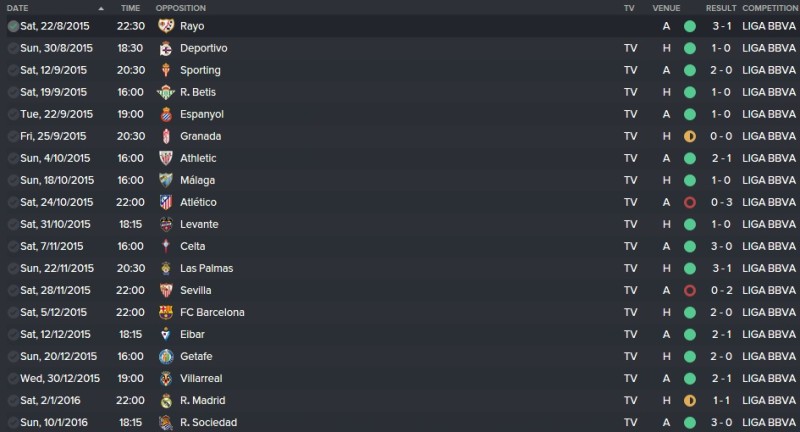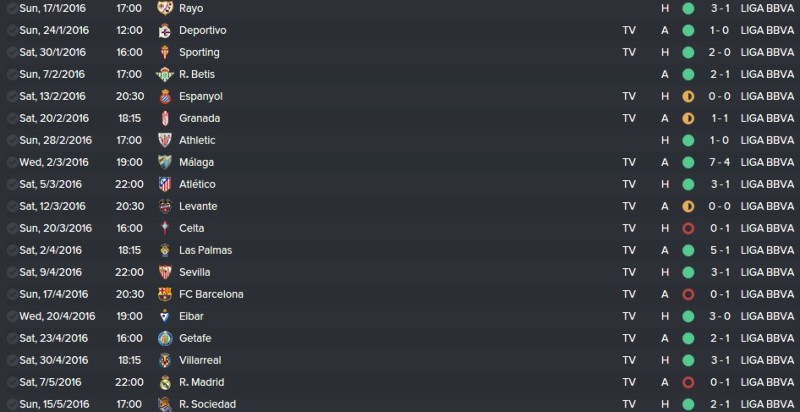 A good season in the league, winning by 11 points and having the best goal difference.
Champions League

Tough quarter final draw against Bayern done for us in the Champions League. Two good wins over Arsenal and solid group campaign were the high points.
Spanish Cup

We won the Spanish cup to make it a double winning season for Valencia. Highlights were victory in the semi-final at the nou camp to knock out Barca and convincingly beating a strong Atletico side in the final. All in all a pretty successful season – two trophies won and some wonderful football on display. Maybe a certain Mr Neville will come to ask for some advice…haha.
Best FM 2016 Tactics: Tinkerman's Top Tips
Get the tactic fluid as quick as possible – play at least 5 friendlies in pre-season and don't have other tactics in the slots until this one is fluid. Placing this tactic in two or more slots will improve time until it becomes fluid.
You need at least two players for each position, so build your squad with this in mind, if you have a small budget, players who can play two positions are invaluable.
Use your AM or best coach with high tactical knowledge attribute for opposition instructions.
Indvidual player instructions are crucial so you must download the tactic to get the best results.
Best FM 2016 Tactics: Download
If you would like to give the tactic a go, please follow the instructions below.


1. Click the download link above and download the file.
2. Once the file is downloaded move it to the following folder documents>sports interactive>football manager 2016>tactics
3. Now load the game as normal and enter the tactics screen.
4. In the tactics screen, click the tactic you currently have loaded then select 'load' from the drop-down menu
5. Select 'Tinkerman's Phenomenal Playmakers′ and click  load.
Thanks for reading. Please feel free to leave a comment or feedback. Enjoy!
The Tinkerman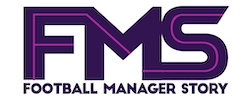 Subscribe to our Newsletter