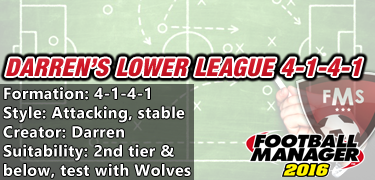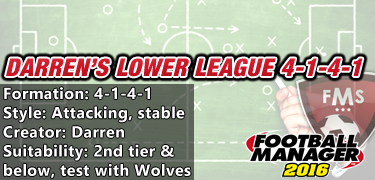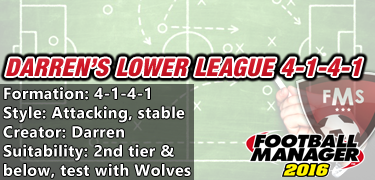 Hi guys
Welcome to the third edition of our best FM 2016 tactics series. If you struggle for stability in the lower leagues, need a simple formation and fancy a bit of possession this system could be what you're looking for. A tactic of two halves that creates a lot going forward and remains stable at the back.
Best FM 2016 Tactics: Formation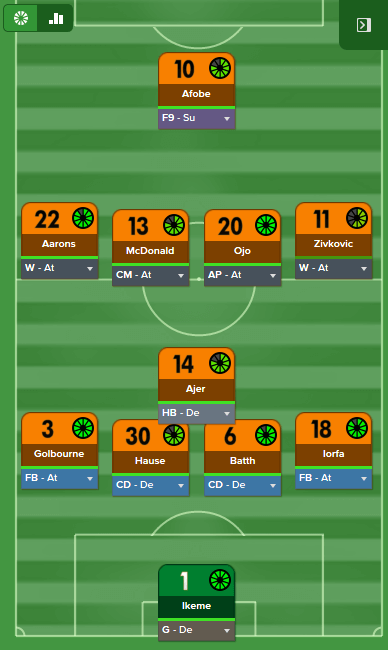 A simple 4-1-4-1 deploying five players to attack and five outfield players to defend. The centre backs and half back hold the fort while an advanced playmaker, central midfielder, two wingers and false nine attack. The two full backs get involved in transition play but don't over commit. You can use attacking midfielders at MR and ML, both can either stick to the flank or cut inside, the players preference will dictate which.
Both MC's pick holes in the opposition as the false nine pulls defenders out of position for the wingers to arrive late making them hard to track.
Best FM 2016 Tactics: Team Instructions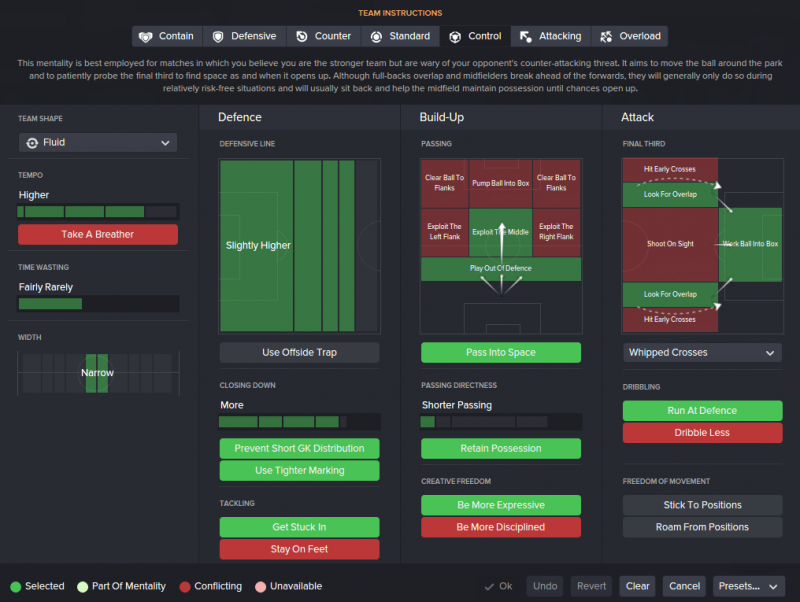 I wanted a stable system that created chances without been short at the back and the defensive looking shape allows me to use attacking roles and adventurous instructions. This tactic uses narrow width, closes down aggressively and encourages ball retention and discourages wasting opportunities.
I prefer to play with the ball but don't go overkill as its hard to create gaps if your opponent never get the chance to move out of position. I use retain possession, work ball into box and play out of defence as if I didn't the attacking minded roles would leave us exposed. Its all about finding balance.
Best FM 2016 Tactics: Player Roles
GK – goalkeeper (defend) – standard goalkeeper
CD – central defender (defend) – typical central defenders as ever, tackling, positioning, strength and heading are key attributes, try and avoid slow centre backs as you can be in danger of the counter attack and passes over the top.
DR/DL – full back (attack) – Fast players required with good defensive ability. Work rate is very important, as is stamina and the better these guys can cross, the more goals will come from wide play.
DM – half back (defend) – This guy can drop back to form a three man defence or act as a shield in front of your defence so he needs to tackle, head the ball, mark and pass. Defensive attributes are best but an all round midfielder would be ideal.
MCR – advanced playmaker (attack) – Your main playmaker, this guy needs to pick a pass, possess technique and vision but also dribble with the ball. I like my AP to have good physical attributes also.
MCL – central midfielder (attack) – An all round midfielder is preferred. This guy needs to pass, create and good finishing ability will help.
MR/ML – winger (attack) – lots of goals and assists from these two players, they have a lot of freedom and you need someone who has vision, flair, speed, dribbling, crossing and finishing ability. Also off the ball is important as the ability to be lost in the box will make scoring easier. The better these two are the more success you will gain and magician dribblers are preferred. You can train attacking midfielders to fill this role and you can also have them cut inside, they will naturally do so if that is their preference.
ST – false nine (support) – Possibly the hardest position to fill. This guy must do it all, he needs speed, dribbling, flair and the usual finishing attributes. Off the ball is very important as is anticipation but don't underestimate how good passing should be.
General Team Shape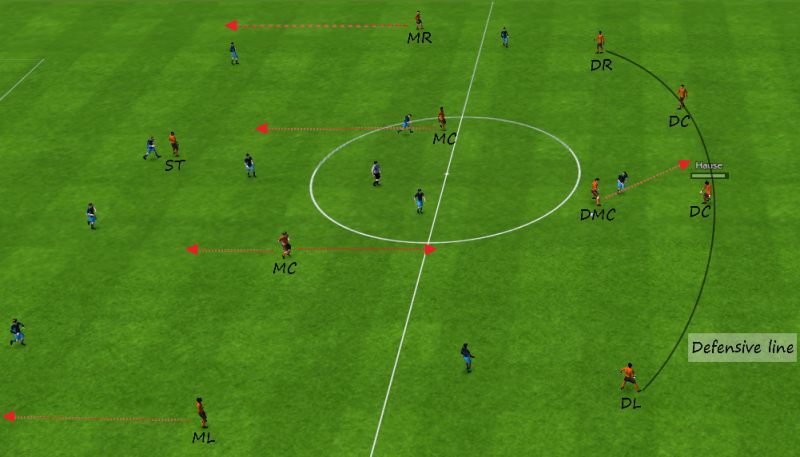 The image above shows our general shape. The full backs sit ahead of the defensive line but the half back covers. Both midfielders will wait for the ball to reach them or pass them before making a move forward. Both wingers will look for opportunities to get in behind and roam from their position as the false nine can drift off his man pulling the opposition out of shape but also looks to break the defensive line as the ball moves forward.
Passing Options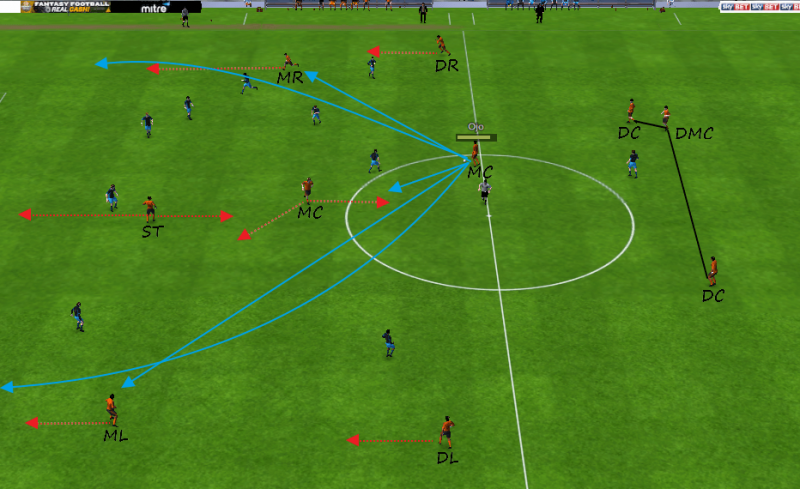 I ask my team to setup narrow and exploit the middle, above shows the sort of passing options this can create in transition. Both MC's offer themselves to each other, the full backs support and the wingers look to receive a ball over the top. You'll see both central defenders and the half back sit deep holding the fort.
Defensive Cover When Attacking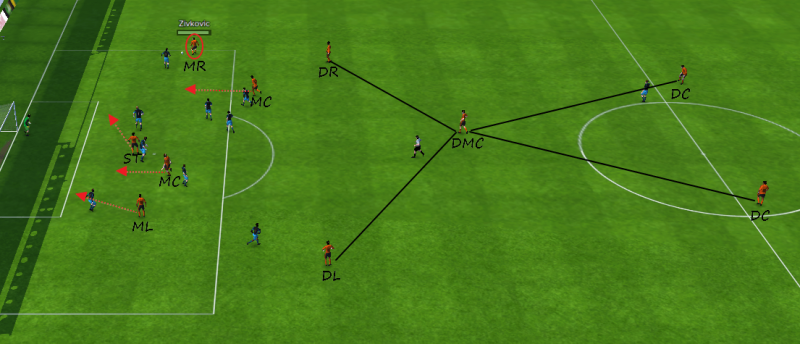 Another example of the 5 and 5 this system creates. Note the 'x' shape showing how well covered we are in all phases of an opposition counter attack. Meanwhile the MR, ML, two MC's and ST roam around the opposition area trying to pick holes.
Best FM 2016 Tactics: Results
Championship with Wolves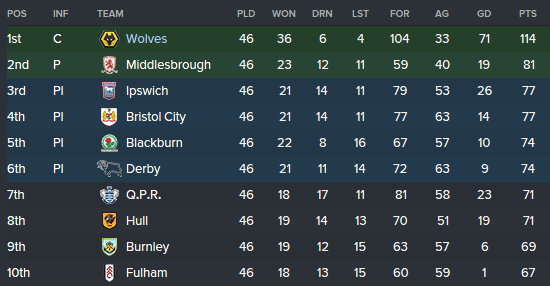 I know Wolves have a good squad and I did sign the great Zivkovic and Ajer but 114 points is still a great tally. We also reached the latter stages of both cup competitions and were unlucky to miss the FA Cup semi-final.
Team Stats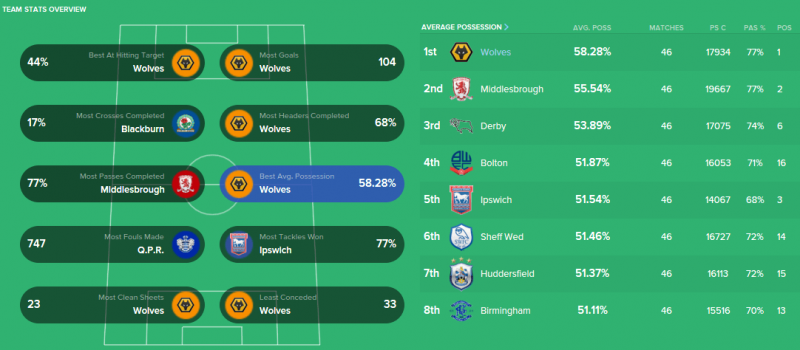 Just wanted to demonstrate how well we did in possession and how many efforts hit the target.
Player Stats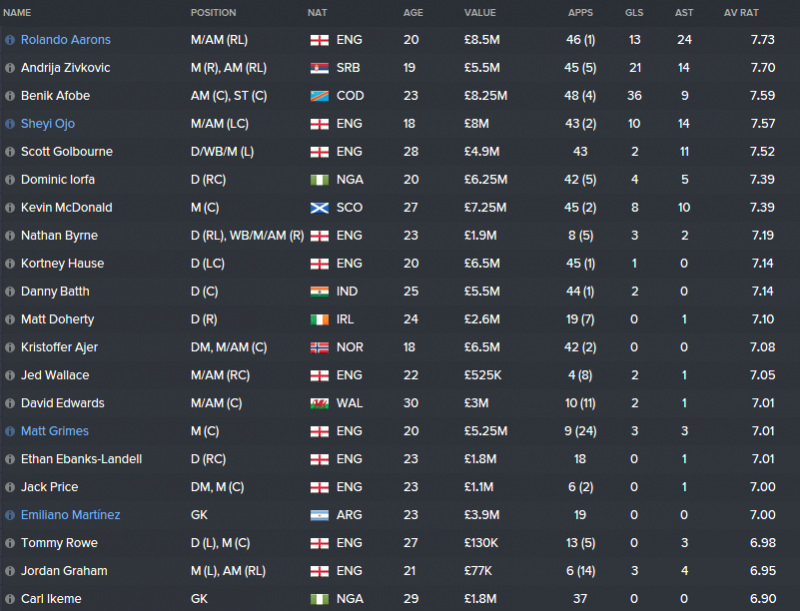 The above shows how vital your wingers are to success, the false nine needs to chip in with the most goals but both full backs have an impact on the assists also.
Best FM 2016 Tactics: Top Tips
This has been tested for patch 16.1.1, we cannot predict whether this will work in future patches due to potential match engine changes.
As with any tactic it needs loading at the start of pre-season and don't sign a whole new team, these two things will see you under perform not because of a poor tactic but because of poor management. Preperation is very important you need a squad full of match fit players and good team chemistry to make any system work.
Pre-season:  General training – team cohesion  with high intensity for half and the then train fitness at high intensity.
During Season: General Training – balanced, Match Preparation – take assistants advice and judge by form.
For opposition instructions use your assistant manager or coach with best tactical knowledge, not any less than 12 for tactical knowledge and instructions will suffer.
Best FM 2016 Tactics: Download
If you would like to give the tactic a try, follow the instructions below:


1. Click the download link above and download the file.
2. Once the file is downloaded move it to the following folder documents>sports interactive>football manager 2016>tactics
3. Now load the game as normal and enter the tactics screen.
4. In the tactics screen, click the tactic you currently have loaded then select 'load' from the drop-down menu
5. Select 'Darren's lower league 4-1-4-1′ and click  load.
Thanks for reading. Please feel free to leave a comment. Hope you enjoy :)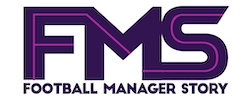 Subscribe to our Newsletter