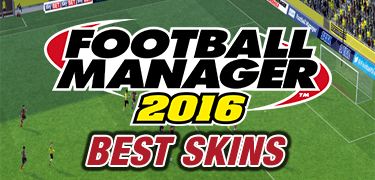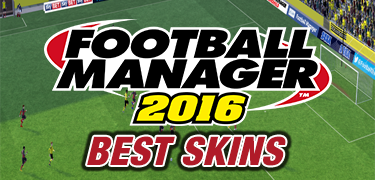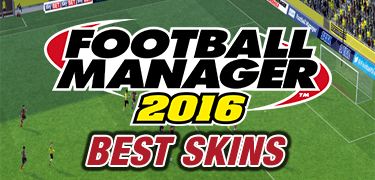 There are plenty of custom skins for Football Manager 2016 out there, I have tried a few but not too many convinced me that they deserve sharing (one of them even stopped my game from loading!). I have decided to pick the Best FM 2016 skins, the most reliable and better looking from those that I have tested on my game, and share them with you, along with a few considerations from my part about their features.
Best FM 2016 skins: Helvetica Lite
This is a light skin which features an instant result button, created by drswit. The original font in the game was replaced with Helvetica Neue, hence the skin name, a better-looking font than the original one if you ask me.
Check out a few pictures to see how the most important screens in the game look like (click images to expand):
What I like about this skin is the general clean look, the font, the fact that it has an instant result scree and also the player profile overview screen, where all the boxes can be customized. The author also provided a "read me" file inside the package, which also contains instructions on how to tweak and change various aspects of the screen (including the start screen picture).
You can download this skin from here, and if you wish to contact its creator you can go here and give him some feedback and thanks.
Best FM 2016 skins: Aurum
Aurum was created by m@rk and it's basically a gold-themed skin on a dark background. Usually I hate the sight of gold but I have to say that the colors in this skin look pretty cool and easy on the eyes.
Here's how the main screens look like in the game (click images to expand):
As I said, I like the look of this skin, although I generally prefer light skins. However, this one does not feature an instant result button and it also doesn't do much on the player profile screen, it's basically the default one but with different colours. It does come with a "read me" file which contains precise instructions on how to install it.
You can download this skin from here, while the author can be contacted for feedback and praise here.
How to install a skin in FM 2016
If your skin came as a zip or rar file you will need to extract/unzip the file using a program like 7-zip or similar.
After that you have to copy or move the folder you have just extracted into your skins folder, which by default should be as follows:
Windows Vista/7/8/10: C:\Users\<username>\Documents\Sports Interactive\Football Manager 2016\skins
Windows XP: C:\Documents and Settings\<username>\My Documents\Sports Interactive\Football Manager 2016\skins
Mac OS X: /Users/<username>/Documents/Sports Interactive/Football Manager 2016/skins
Linux: /home/documents/Sports Interactive/FM2016/skins
If you don't have a skins folder in the specified location you will need to create it.
Some skins come as an fmf file, in that case you don't need to extract it, you will just have to put it into the skins folder.
Once that is done you go into the game preferences and select the skin that you want to use.
I hope you like these skins, if you know any other skins that might be worth a look please let me know in the comments section below.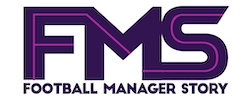 Subscribe to our Newsletter