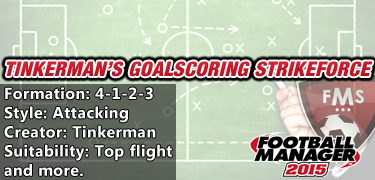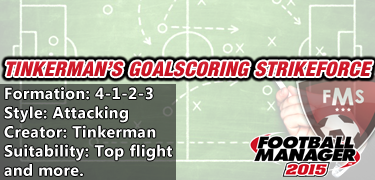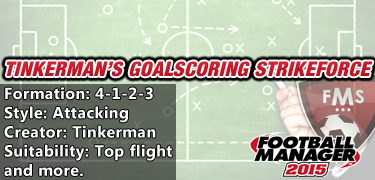 Hi guys,
Welcome to the latest episode of the best FM 2015 tactics series. My latest winning tactic uses a 4-1-2-3 formation with a devastating three-man strike force. The tactic has been tested with Crystal Palace and Newcastle where we scored 99 and 111 premier league goals respectively.
Best FM 2015 Tactics: Formation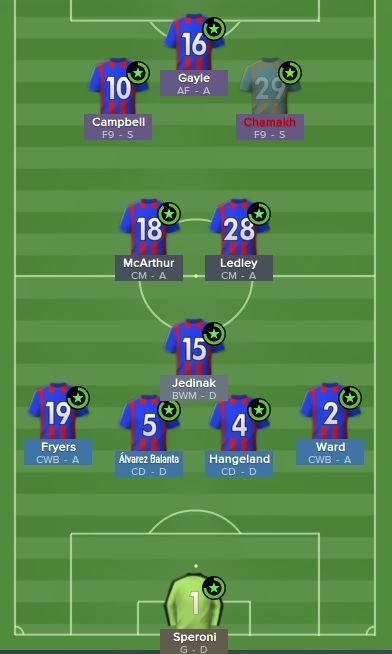 As you can see the mentality is control and the team shape is very fluid. I was able to use control mentality for all matches, home, away and against strong opposition, only getting beaten twice in the premier league all season. A fantastic achievement for my Palace squad. At one stage I thought we were going to be 'invincible' and go the entire season unbeaten with our two league defeats coming in the last four games, when the league was all but sewn up.
Anyway, you will score bags of goals, particularly from the central striker, Dwight Gayle managed 30 league goals. The wide strikers will also chip in, as will as the two CM's who will score stacks, James McArthur managed 18 league goals.
Best FM 2015 Tactics: Team Instructions
Usually I prefer to not over complicate things here, but this blend of instructions seemed to work best for me with this formation. Basically we look to work the ball forward through the centre of the pitch, with players given freedom to express themselves. Width is provided by the attacking full backs and at times the two false 9's as their individual instructions include the instruction to run wide with the ball.
Best FM  2015 Tactics: Player Roles
GK – Goalkeeper (defend) – Nothing in particular required, just your typical keeper.
DR/DL – complete wing back (attack) – I love this role in the game, they offer so much going forward, sometimes the best form of defence is attack. stamina, pace and crossing are important attributes.
DC – central defenders (defend) – Standard centre backs, strong players who can tackle and are good in the air would be helpful.
DMC – ball winning midfielder (defend) – Stays back with the CB's when the rest of the team are attacking, crucial to closing down the opposition, breaking up attacks and making tackles.
MC – central midfielder (attack) – Regularly enters the opposition box and gets on the end of crosses and passes to score goals.
ST – false 9 (support) – provider of many assists, Chamakh provided 25 premier league assists during the season.
ST – advanced forward (attack) – main goal scoring threat, finishing and composure are key attributes here.
There are numerous individual player instructions with the tactic which will be included with the download. They are crucial to the tactic's success.
Best FM 2015 Tactics: Results
Capital One Cup

Good to reach the semis but after the defeat in the first leg, I rested players in the second leg ahead of a league game which I was prioritising, as I couldn't see us turning it around at Old Trafford, which I generally find to be a fortress in this year's game.
FA Cup
Again, I put out a second string and it cost us, with defeat in the fourth round. However I don't regret making our league form our priority because at this stage we where still unbeaten in the league and I wanted to give us every chance to go the whole season unbeaten.
Premier League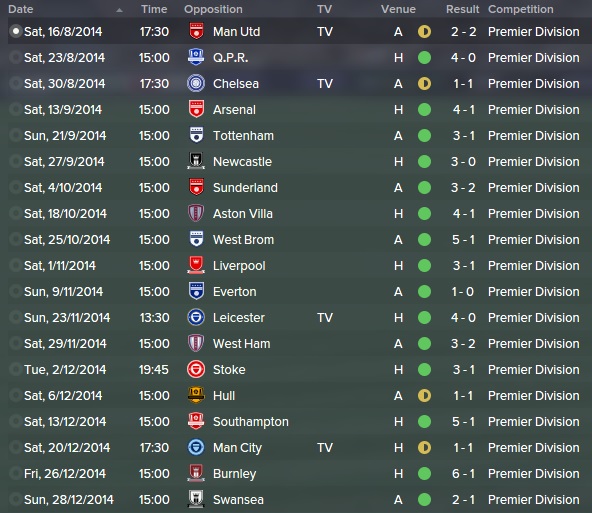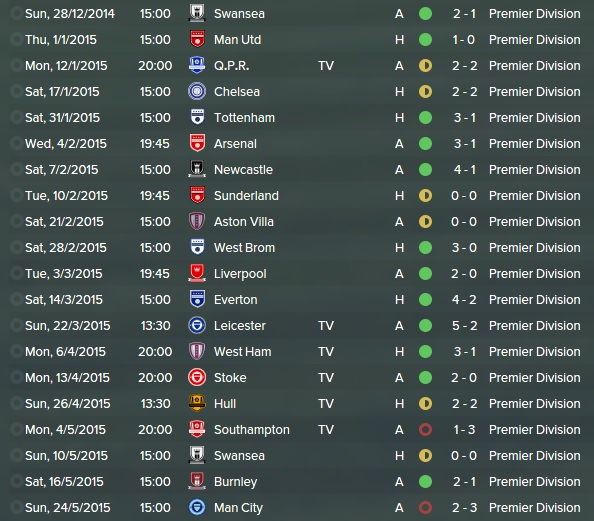 Amazing league results for our squad, I have to say I was disappointed when we finally lost in our 35th game of the season. However there were some fantastic results along the way including doing the double over Arsenal, Liverpool and Tottenham.
League Table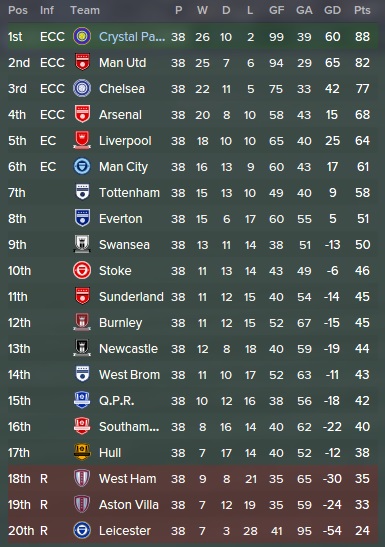 Best FM 2015 Tactics: Competition Results with Newcastle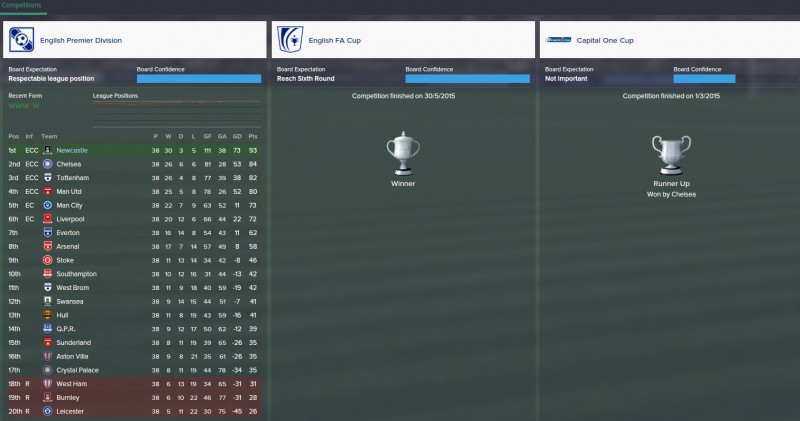 Equally impressive results with Newcastle, winning the league scoring an incredible 111 goals, also winning the FA Cup and getting to the final of the Capital One Cup. I particularly enjoyed our 5-1 destruction of Arsenal and 5-2 destruction of Man City, both away from home in the league. The 6-2 demolition of Man United in the FA Cup semi final was also a highlight.
Best FM 2015 Tactic: Tinkerman's Top Tips
Pre-season:  General training – team cohesion and fitness (alternate weeks) with high intensity, Match Preparation – match tactics.
During Season: General Training – balanced, Match Preparation – attacking movement, except away at Old Trafford, Stamford Bridge, Anfield etc. where I used defensive positioning.
Keep corner instructions as they are with the download but set your LB's to take right sided corners and your RB's to take left sided corners.
For opposition instructions use your assistant manager or coach with best tactical knowledge.
Best FM 2015 Tactics: Download
If  you would like to give the tactic a try follow the instructions below:


1. Click the download link above and download the file.
2. Once the file is downloaded move it to the following folder documents>sports interactive>football manager 2015>tactics
3. Now load the game as normal and enter the tactics screen.
4. In the tactics screen, click the tactic you currently have loaded then select manage tactics from the drop-down menu
5. Then Import and then load 'Tinkerman's Goalscoring Strikeforce' into your game, then you will be able to select the tactic from the list.
Thanks for reading. Please feel free to leave a comment and let me know how the tactic works for you. Hope you the enjoy :)
The Tinkerman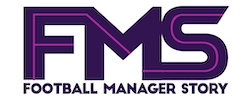 Subscribe to our Newsletter