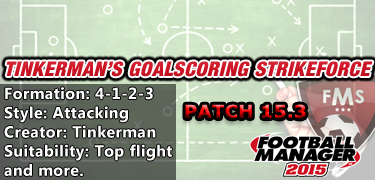 Hi guys
Welcome to my latest post in the best FM 2015 tactics series. There has been some debate as to whether or not Tinkerman's Goalscoring Strikeforce tactic works effectively on the latest patch. I'm pleased to say it is working just as well on the latest patch, if not better :) This post shows results achieved in the latest patch with West Brom during the first season of a new save. I investigated some adjustments to the original tactic and after considerable testing, I found the original tactic to be the most successful version. For details of the tactical setup please see my Tinkerman's Goalscoring Strikeforce post.
Squad Building & Transfers
The transfers I made are shown below and were made to try to shape the West Brom squad to suit this formation. I offload Chris Brunt because I didn't need a LM/LW. Likewise I offloaded James Morrison as I didn't require an AMC. This money was used to buy Lucas Romero to play in CM, who is also useful as a DMC. Siaka Tiene was purchased as cover for Sebastian Pocognoli at LB, he proved to be a good signing and kept his place in the team due to good performances. Carlos and Carlos Fierro are two young strikers who were taken on loan for the season to give more options up front.


I usually try to have 25 players in my squad: 2 players for each position and 3 goalkeepers although when you have no European football, I think 25 is too many. Generally I used the all the first choice players for all matches when they were available except for cup games, when I usually rested players for league games.  Anyway my 1st and 2nd choice 11 are shown below: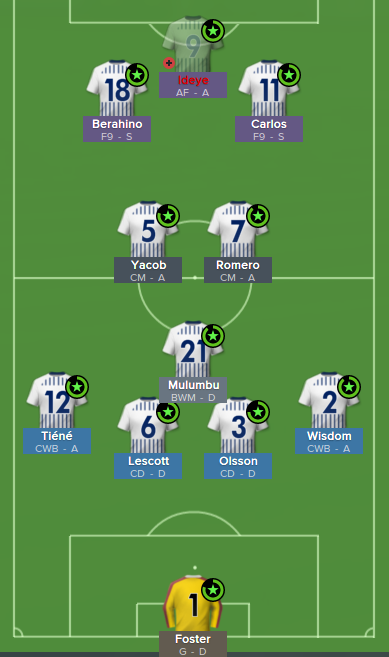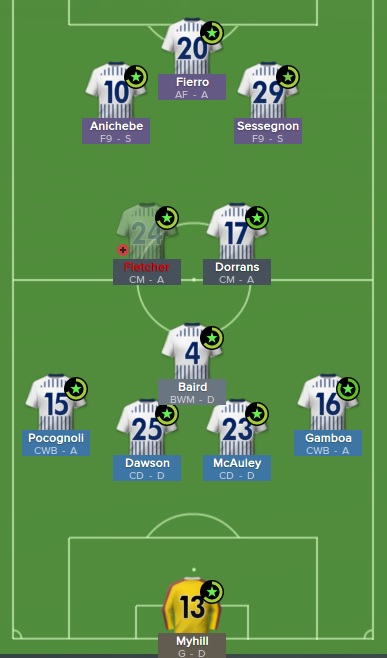 Season Results
Premier League
We managed to win the league by 14 points, winning 30 games and scoring 101 goals. The points breakdown was 48 from home games and 47 from away games suggesting the tactic is equally effective home and away. The points tally of 95 equals the record set by the Chelsea team from 04/05. As can be seen from the results below, we managed 7 clean sheets in a row from the 25th October which was a nice achievement.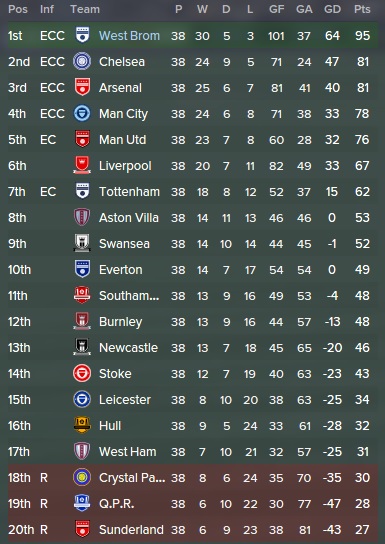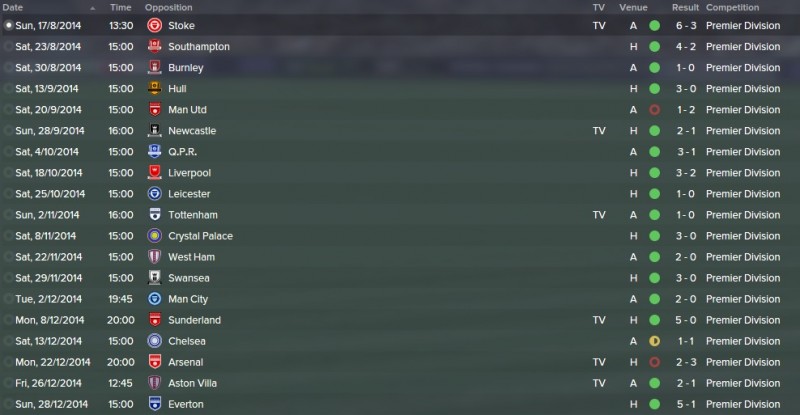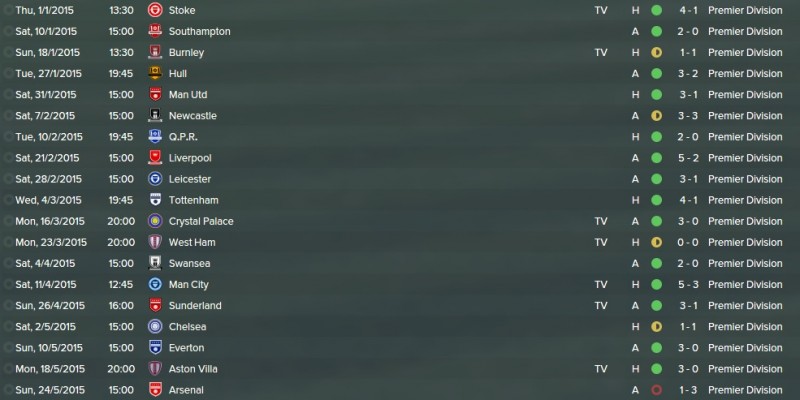 Cups
No good cup runs this season, we were unlucky in both defeats, results could easily have gone our way due to the number of chances created. Resting some first choice players may also have had an impact.

Best FM 2015 Tactics: Tinkerman's Top Tips
Pre-season:  General training – team cohesion and fitness (alternate weeks) with high intensity, Match Preparation – match tactics.
During Season: General Training – balanced, Match Preparation – attacking movement for almost every game, except the games which were expected to be the most difficult where I used defensive positioning. It's also worth considering advice from the opposition scout report.
Keep corner instructions as they are with the download but set your LB's to take right sided corners and your RB's to take left sided corners.
For opposition instructions use your assistant manager or coach with best tactical knowledge.
Best FM 2015 Tactics: Download
If  you would like to give the tactic a try follow the instructions below:


1. Click the download link above and download the file.
2. Once the file is downloaded move it to the following folder documents>sports interactive>football manager 2015>tactics
3. Now load the game as normal and enter the tactics screen.
4. In the tactics screen, click the tactic you currently have loaded then select manage tactics from the drop-down menu
5. Then Import and then load 'Tinkerman's Goalscoring Strikeforce' into your game, then you will be able to select the tactic from the list.
Thanks for reading. Please feel free to leave a comment and let me know how the tactic works for you :)
The Tinkerman

Subscribe to our Newsletter