Hey FMS readers!
Firstly I'd like to apologise for being away so long but my passion for Football Manager ran on empty just after Christmas and with that, my journey with Anzhi Makhachkala ended, Since January I haven't be able to hold a save down, you play the game so much that you lose the passion for it…I really don't know how Johnny, Darren and Ana do it…Hat's off to them!.
You maybe thinking hang on he only lasted 4 season but the actual fact is that I was playing the save so much that I'd actually completed 7 seasons and was well on the way in the 8th before I hit the brick wall. The main reasons that the story came to an abrupt end was just how easy it was to win the Russian League and how there was no contest and only me fielding a stupidly young teams was the only way I could lose.
So…does this mean I'll back…
Yes I'm ready to start a new story but I'm not entirely sure what type of save I want to do…that's where you guys come in! I've searched high and low for Story ideas…Athletic Bilbao…San Marino Challenge…Pentagon Challenge but what do you guy want to see after all…you guys make this site!
So this is your chance to stamp your mark on my new save…comment me with your suggestions :)
Regards
Martin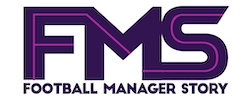 Subscribe to our Newsletter