Hey everyone! 
After a stressful few weeks of not being able to play FM12 due to 'Steam' problems…I'm finally able to bring you my Football Manager 2012 story. Before FM12 was released I ran a poll to let you the readers decide my FM12 fate and pick me a side to manage. A massive 188 people voted and with 64% of the votes….Anzhi Makhachkala was the team you wanted me to manage. 
Now because the problems I'm lagging behind as most people are already halfway through their first season of managing their new teams…this post is going to be HUGE!!! It will take you right up until the halfway stage of the season…which in the Russian Premier League is July… 
The Team – Anzhi Makhachkala (FC Anji) 


Now the background into the team is missing one key part…the chairman is MEGA rich, and with that he has given me an amazing transfer budget to try and aim for the place in a European Cup competition. 

Now let's have a look at the Anzhi squad. 

As you can see the squad has some fantastic talent with unquestionably the best player being Samuel Eto'o.

Anzhi also have some fantastic talent in midfield with Yury Zhirkov, Balazs Dzsudzsak and Jucilei. 

Have looked at the squad…I soon realised that there wasn't many Russian players within the squad and the ones that were weren't amazing, but I thought how hard can adding a few more Russian players to my squad be with 23.5m? The answer…nearly impossible!!! With the 'unrealistic transfers' button selected, the extent of my challenge was clear to see….hardly any of the key Russian players were interested and after scouting the ones that were interested…the price tags that their clubs had slapped on that were ridiculous…just check out the screenshots… 



At first I thought the lack of good Russian players available was due to my poor Assistant, so he quickly departed. But no he wasn't lying. My task to achieve a European Cup position just got a whole lot harder. So after seeing what was available to sign here are my transfers. 
Transfers

Yep, no Russian players entered the squad, now you might be thinking I'm crazing and you'd be absolutely right. the Russian Premier League has a rule that says 'No more than 6 foreign players in the first 11', and that means anymore who isn't Russian or is a Russian citizen (I think) is foreign…and I'd just increased my foreign contingency. 

Jan Vertonghen is an absolute beast of a defender and will definitely strengthen my defence. I managed to fend off a lot of clubs and even Manchester City to sign this 24 year player. He's quick for a Centreback and his strength is out of this world, He can also double up as a Defensive Midfielder if need be. 

Now the right midfield department is where I believed Anzhi were also weak, Mehdi Carcela can play there but he prefers the left side. Willian came into the squad and for 8.5m was a bargain compared to the Russian players that were available. I honestly believe after watching a few Russian Premier League games this season that he will destroy teams. With him oozing flair and creativity and brilliant speed…he'll assist Eto'o consistently. 
Friendlies 
Like I did with my Club Brugge save…I wasn't too sure how good the team actually was so…I decided to arrange as many friendlies against teams in my league as I could. 

Now the first two friendlies sadly weren't against Russian Premier League opponents…but were nice victories. But after them it went all confusing. Terek Grozny and Krasnodar were in my eyes easier opponents then Dinamo Moscow, so I have absolutely no idea still for decent this Anzhi team was. But it now time for the Start of the Russian Premier League season, so grab and drink and lets go… 
March 
We kicked off our season against Rostov and we began with a 3-1 victory, Diego Tardelli, Yury Zhirkov and an own goal from there keeper gave us the 3 points. We then travelled to current champions Zenit and found ourselves 1-0 up, but in the 96th minute Zenit equalized and shared the points, 1-1. 
April 
Our first opponents of April were Krasnodar, the team we'd drawn 1-1 with so I was a tad nervous. But we were out of sight in no time Yury Zhirkov grabbing a surprise hat-trick and Diego Tardelli getting the forth, Krasnodar did manage to get a late goal, 4-1 was the final score. We then hosted Volga NN a newly promoted team and I expected us to win comfortably, it didn't happen we drew 2-2, Willian and Samuel Eto'o on his return from injury. We then entertained Spartak Moscow and in a very close game, Moscow edged it and came away with a 1-0 victory, our first loss of the season. We then travelled to Moscow to play against Dinamo looking to avenge our previous defeat, we did so Eto'o and Zhirkov scoring as we ran out 2-0 winners. After that we then hosted Locomotiv Moscow (Yep 3 Moscow team in 3 matches) in a match which we dominated from start to finish, Zhirkov, Vertonghen and Jucilei on the scoresheet, 3-0 the final score. 

May 
May saw us on the road a lot and it started with a trip to Tom Tomsk, we absolutely battered them, coming away with a 4-0 win, goals coming from Eto'o, Igonin, Jucilei and yet again Yury Zhirkov. Our next away match was Rubin Kazan, I was expecting a very difficult tie but that didn't turn out to be the case, we were 4-0 up at halftime…I couldn't believe it! Dzsudzsak, Eto'o (2) and Willian with the goals, Zhirkov again, made it 5-0 but Rubin managed to get a goal back, 5-1 the score. We hosted Amkar Perm in our final match of May and again we dished out a big win 4-1 the score, Dzsudzsak, Eto'o, Willian and Jucieli all on the scoresheet. 
June 
Our first match of June was away to struggling Krylja Sovetov, I expected a win, and a humilitation to the other team is was Anzhi responded with 6-0, Willian started the scoring and was quickly followed by a hat-trick from my defensive midfielder Alexey Igonin and further strikes from Jucilei and Zhirkov, the only disappointment in the match was the injury to Samuel Eto'o. Without Eto'o I was a little nervous but my nerves quickly went when replacement striker Diego Tardelli opened the scoring and super winger Zhirkov added soon after. Further goals came from Ali Gadjibekov and Igonin and the match finished 4-1.June ended with a trip to CSKA Moscow, they were currently sat top of the table and looking very good. It started out very even and looked to be heading for a 0-0 halftime scoreline, until Ali Gadjibekov scored with the last attack of the half. CSKA didn't like that and pressed from the off in the second half. We were hanging on but CSKA scored in the 89th minute, I was gutted…be then before I knew it, a long ball forward and Diego Tardelli was through one-on-one with the CSKA keeper, rounded him and slotted the ball home…we'd scored in injury time and had won 2-1. 
July 
Our last two matches before the halfway stage were against Terek Grozny and Spartak Nalchik. It was the star of the previous match Diego Tardelli who got us the win against Terek with a hat-trick, 3-1 the score and it was Spartak Nalchik who beat themselves, an own goal won us the game 1-0. 
I was absolutely stunned by own performances, I never in a million years expected us to win 12 out of 15 games and end up going 10 games unbeaten. We had to be at the top of the league with results like that surely… 
League Table 

We were but only by 4 points and CSKA Moscow had a game in hand. I really did think we would have struggled this season, especially with the lack of Russian players, but the ones I did have hadn't picked up any serious injuries and *touch wood* wont for the rest of the season. Also a very interesting fact is that every game this season I have had to play with only 6 subs, the reason is because of another Russian Premier League Rule…'The match squad must have at least 1 Russian under-21 player'. That I don't have and in real life apparently teams get fined for this. I could just put one of my u19 players in but…they are terrible and don't even deserve a place on my bench…horrible aint I lol. 
Anzhi Player and Premier League Stats 
I thought I'd share some of the league information with you. There a couple of funny thing on the list, my goalkeeper having a pass completion of 87% and also Yury Zhirkov being 2nd top goal scorer. 
Well that's it for this post, thank you for reading I know its been massive and your comments are always welcome. If you want any screenshot and have any questions, I'll answer the questions and post the screenshot in the next post. 
Thanks again 
Martin Pickard :)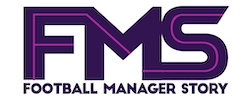 Subscribe to our Newsletter