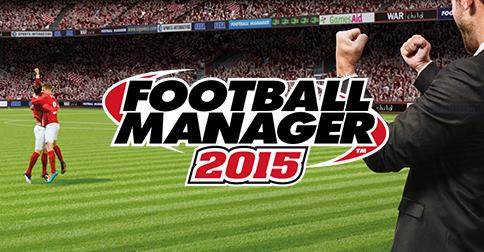 Football Manager is not just for fun – it's very useful if you want to find some of the top players of the future, or at least those highly-rated at a young age.
The game gets more in-depth every season, as does the game's scouting knowledge.
We already know all the stories about players, coaches, scouts, club officials and even managers using Football Manager to evaluate players they've heard of or to find players to target before they buy tickets to watch them in real life.
Here are five players from Football Manager 2015 who go on to become the top players in the game and whom really are worth keeping an eye on in real life:
Rúben Neves (FC Porto)
Starting to establish himself in the FC Porto first-team this season, 17-year old Rúben Neves is one to keep an eye out for the future. Liverpool have already been strongly linked with a move for the holding midfielder who has been dubbed the 'Next Sergio Busquets'.
Neves has a few minutes of Champions League football under his belt this season and his side are in the knockout rounds of this season's tournament so we may see a little more of him yet.
Already looks like a solid defensive midfielder with excellent passing ability and reading of the game. Porto produce talent after talent and this is one player to keep an eye on over the next season or two before he joins one of Europe's elite.
Memphis Depay (PSV Eindhoven)
More of a household names these days, Memphis Depay is still only 20-years old and has already scored two goals in the World Cup and currently leads the Dutch Eredivisie goalscoring chants with 15 goals in 18 appearances for the runaway league leaders.
The PSV Eindhoven left forward looks set for a big money move away from the club in the near future – don't rule that out being this summer.
Depay is very quick and a good finisher and has been a regular at the Philips Stadium since the second half of the 2012-13 season. The Dutch giants will do well to hang onto their star for a further season as this youngster is set to head to the top of the game very soon.
Youri Tielemans (Anderlecht)
This name may be more familiar to Arsenal fans than any other set of Premier League supporters. Youri Tielemans is still only 17-years old and has already played more than 50 senior football games with Belgian Pro League side Anderlecht.
The teenager centre midfielder has made 10 appearances in the UEFA Champions League during his first two full seasons with the Purple & White which included playing in both group stage games versus Arsenal this season.
Tielemans is already an influential player in the side and destined to end up as a captain of whichever side he plays for in the future. He's already a solid defensive midfielder but also likes to bring the ball forward too, although goalscoring is not part of his game.
Jonathan Silva (Sporting Club)
Sporting Club of Portugal were able to replace one Argentine defender with another this summer. The club brought in 20-year old Jonathan Silva when Marcos Rojo was heading off to Manchester United in the summer.
The Portuguese club are renowned for producing lots of talent and this young left-back has a very bright future ahead of him. He already has two caps for the Argentine national team but has so far struggled to see too much first-team football at the José Alvalade Stadium. He has two seasons of professional football under his belt back home.
Silva will be a first-team regular by the end of next season that's written in the stars. He has already made three appearances in the Champions League this season, which included scoring against Chelsea.
Gabriel Barbosa (Santos)
Brazilian football is not so easy to catch on these shores, especially with some late kick-off times, but if you get the chance to watch Santos it's well worth viewing their 18-year old star in the making, Gabriel Barbosa.
Has already been linked with moves to big clubs in Spain and Italy, and the teenager has more than a full season worth of games under his belt with the Brazilian giants. You won't be surprised to hear he's already been dubbed the 'New Neymar'.
He's already a goalscorer and creates a couple of chances for his teammates too. Doesn't currently have the will of Neymar to drive at defenders with the ball though. Has experience at playing in both the striker and right wing positions.

Subscribe to our Newsletter