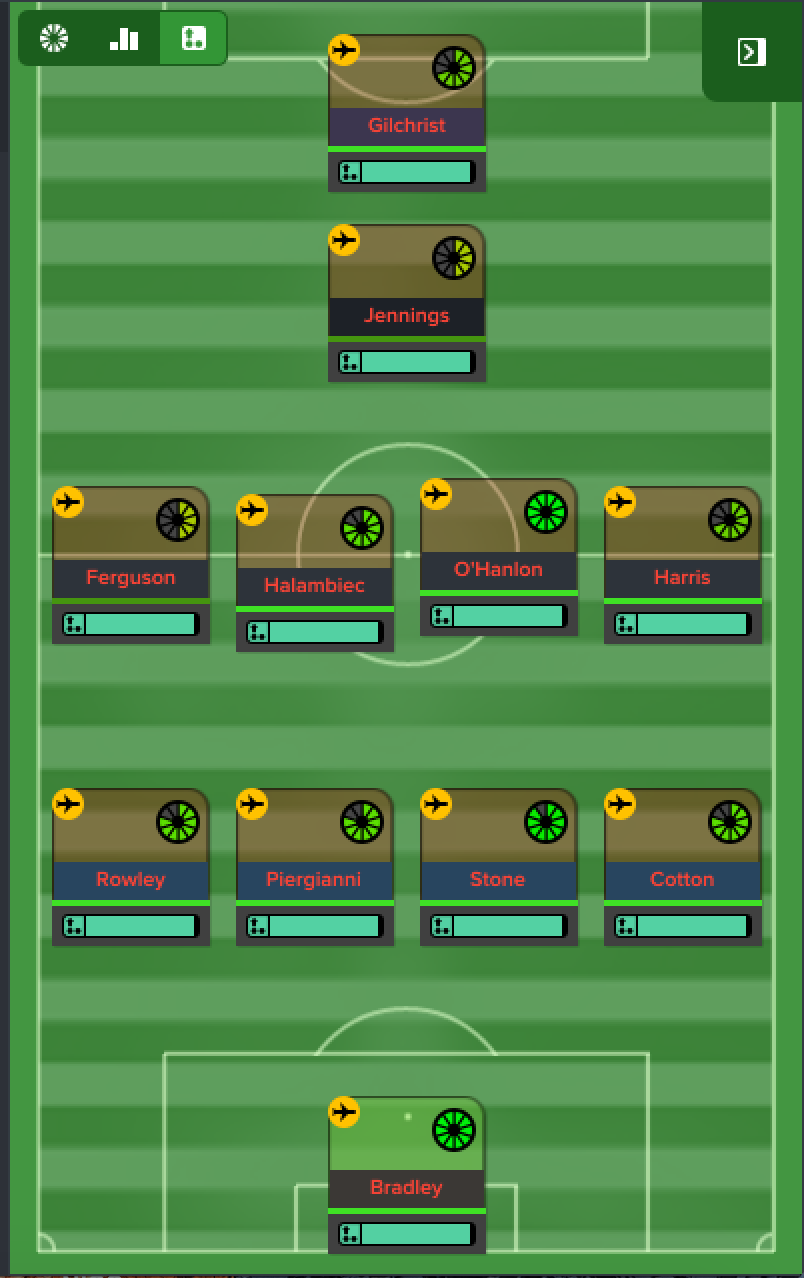 Welcome to the latest in our FM17 tactics series. This time, we are going to take a look at the 4-4-1-1 formation which led Ian Martin's FC United side to Vanarama National League North glory. It is nicknamed 'The Warrior', due to its sword-like shape and is super successful if you use it alongside our pre-season set up and team morale guides as well. It is tried and tested with lower league sides, but why not try it yourself in a bigger league and tell us how it goes! But before moving on, don't forget to check the other FMS unstoppable FM 2017 tactics by clicking here. :)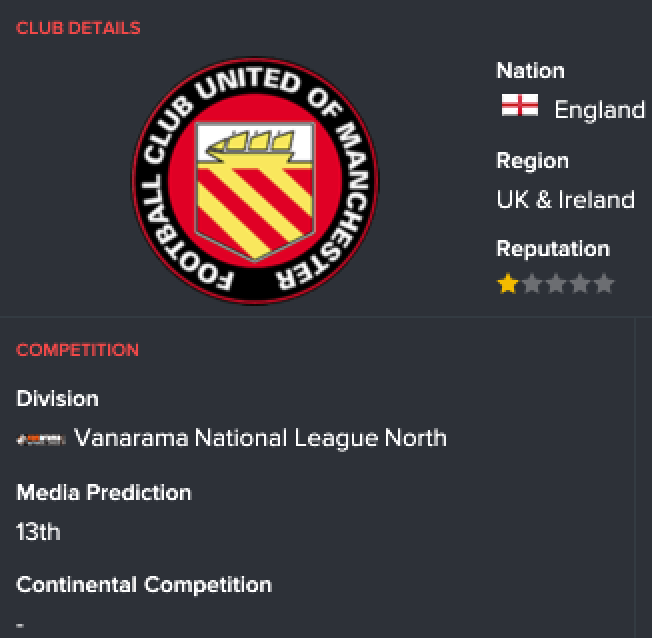 The 4-4-1-1 Formation: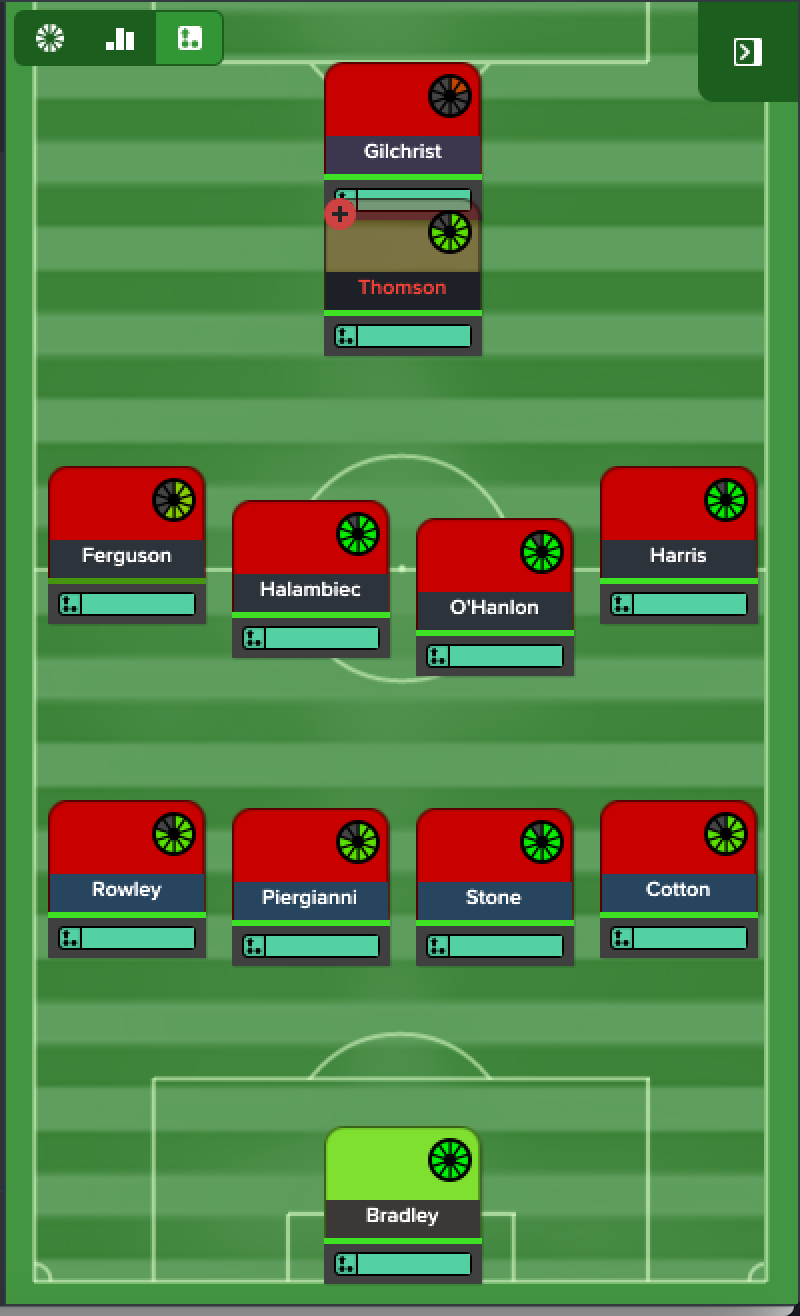 The formation is based on the classic 4-4-1-1 formation, with full-backs set to attack, a solid midfield, a playmaker, a false-nine, and a couple of wingers thrown in for good measure. Sounds awfully attacking, yet the midfielders and centre-backs really hold the team together defensively, with the full-back's staying back just enough to compensate for their attacking duties.
It's a balanced tactic so don't expect to be dominating teams necessarily, just expect victory.
The Team Instructions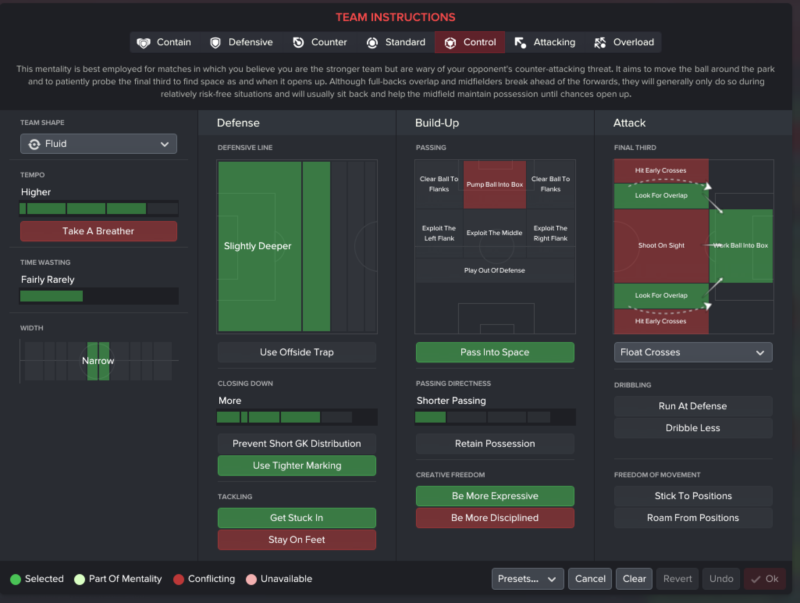 Team instructions are vital to every team. They hold together the formation that you have crafted, and in this case, they add a lot of diversity to a classic formation.
The tactic is based on possession football, with a high number of midfielders in the squad to supplement this. With narrow width and short passing, there is a real focus on retaining possession and not being afraid to get stuck in when the players lose the ball.
To make this rather normal 4-4-1-1 formation special, it avoids too much rigidity by giving players creative freedom and giving the full-backs the ability to overlap wingers, with the ball winning midfielder keeping the attacks balanced. The creative freedom allows the side to surprise teams after a period of prolonged possession, catching them once they let their guard down.
Finally, there are a ton of attacking options so you can't just rely on one star player at the top, you need a range of balance, focus on overall quality rather than individual quality.
Player Roles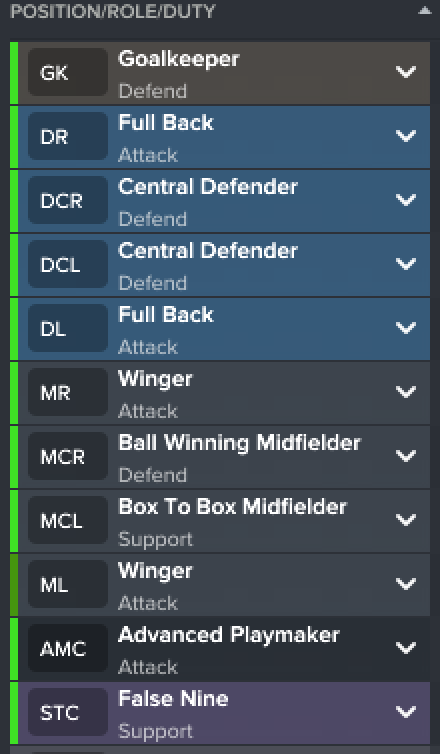 GK:  Standard goalkeeping duties; not a sweeper keeper.
DR/DL – full backs (attack) – having the full backs in use for defence and attack means they must be good at crossing and forward play, yet with the speed to run back and cover if they need to. Therefore, stamina is also important, as is work-rate.
CB – central defenders (defend) – Solid defenders with a bit of pace to avoid getting caught out at the back. These boys need good heading, marking, tackling, strength and determination.
CM – ball winning midfielder (defend) – this player is important because he helps to balance the team in attack when both full backs go forward. He needs good marking, tackling, acceleration, work rate and bravery.
CM – box to box midfielder (support) – this one is a complete midfielder – he has to have well rounded attributes. Good physical attributes: he must be everywhere and quickly. Determination is key, as is passing, positioning and tackling.
AMC – advanced playmaker (attack) – the advanced playmaker in this tactic works to bridge the gap between midfield and attack, whilst almost serving as a deep lying forward himself. This guy has to be one of the stars in your team as he must be skillful, with high dribbling, technique, vision and passing. He must be able to play through balls for his teammates to score, or for the full backs to run on to along the flanks and surprise the opposition.
MR/ML – wingers (attack) – These guys really need to be fast and skillful: with high stamina, dribbling and crossing. These are the players who must bring the ball into the box when the squad is attacking via the flanks.
ST – false 9 (support) – The false nine is an often underused role on FM17 but he works perfectly in this 4-4-1-1 formation – he effectively disarms the defense by moving out of the box, so that his teammates can arrive unmarked and ready to score. He must be good off the ball as well as on the ball, with good dribbling, passing and finishing to grab goals.
Main Tweaks and Tips for This 4-4-1-1 Formation:
Switching from control to counter if needed when facing against attacking opposition. You do not want to leave yourself to vulnerable at the back, so we suggest switching.
Switching from control to attack and raising the defensive line if you are in need of goals.
If one of the opposing full backs are rubbish, set the team to attack on his side, turning my full back there into an attacking wing back – switching the other full back to defend duty.
If one of your players is sent off, I recommend discarding the advance playmaker or the false 9, deal with subsequent pressure by switching to counter if needed.
As this tactic relies on pressing/closing down, stamina and teamwork are vital attributes, and slow players are somewhat useless. Also try to avoid problematic personalities and players with low work rates and determination.
Team Results
We didn't do as well as we had planned in the cups but picked up some impressive victories in the league especially.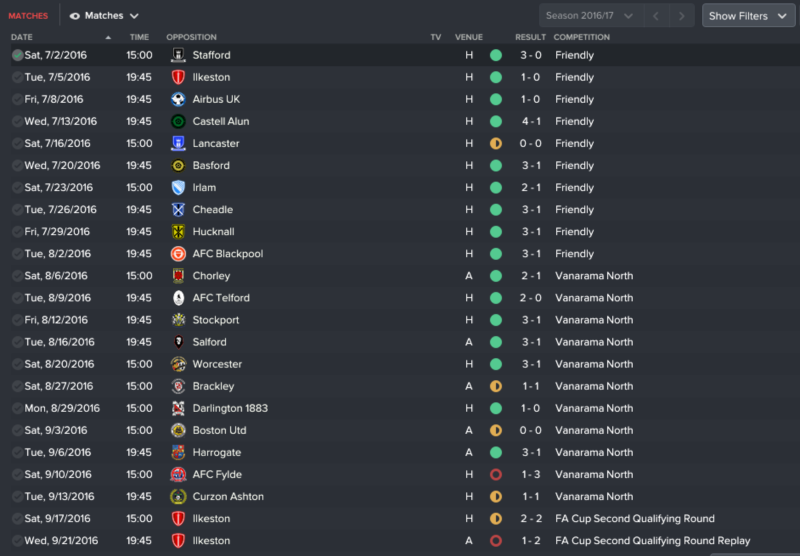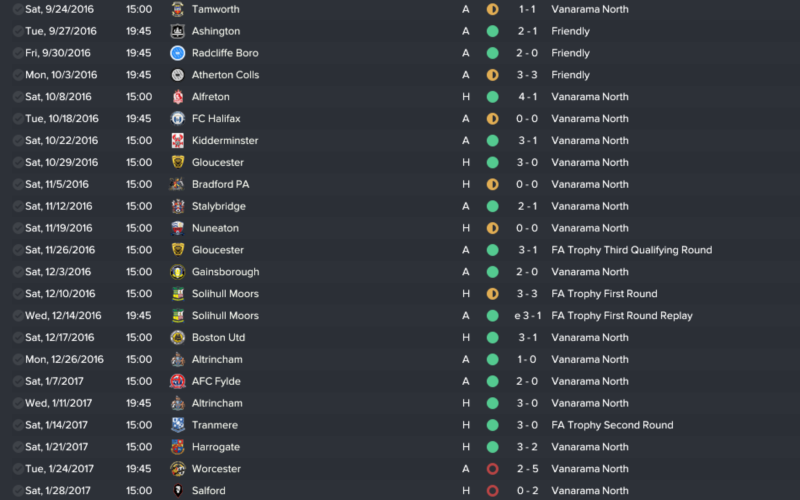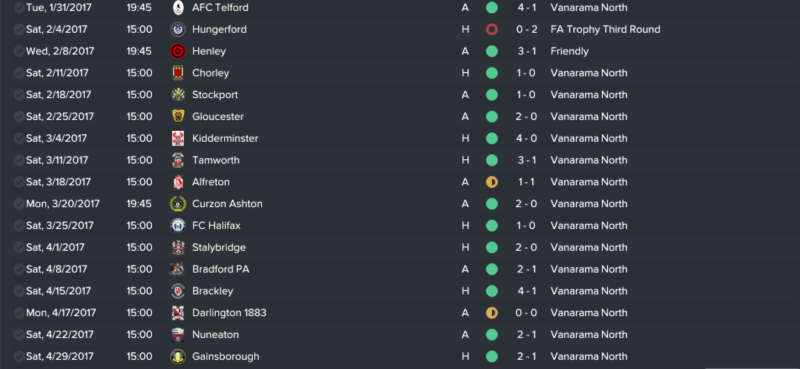 Player Stats
The players didn't do amazingly as individuals, but jeled well as a team, claiming the league title.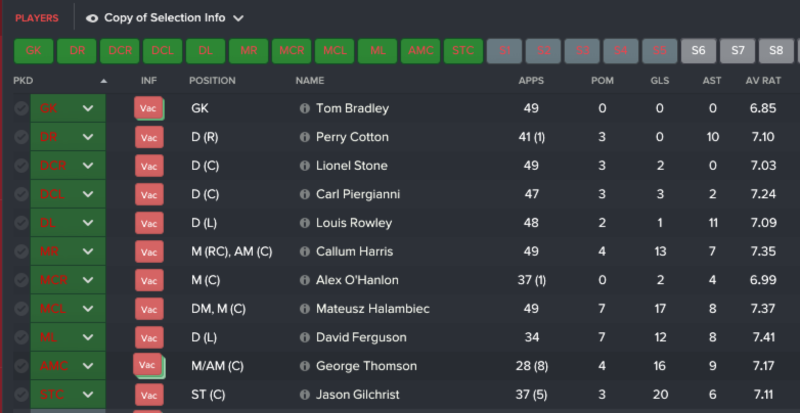 Formation at Work
Here we can see the tactic working effectively, a quick break from Thomson in midfield is quickly slowed down to the team's pace, working for the space, where the full back pushes up. Possession holds in the middle as Thomson waits for Halambiec's run through, as the midfielder finishes it perfectly.
This one sees the team countering effectively, leaving it to the goalkeeper to play the ball up the field A quick and incisive break is yet again slowed down as FC United work for the way to pierce through the Boston defence. Eventually they break with help from the wingers, playing the ball back into the box for Halambiec to finish.
This time we see FC United use that tactic whilst they are dominating in a match, attacking the other team with might. They spend no time at all playing the ball shortly up the field, before an overlapping run on the left from Fergurson gets the goal.
Try this tactic out yourself and let us know what kind of results it brings so we can update the post with further information and testing!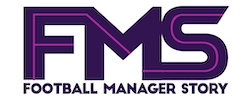 Subscribe to our Newsletter