Since you seem to have enjoyed the downloads I offered you so far I figured one more would be welcome. This time it's a match graphics tweak, a patch that modifies the ad boards that you see on the sides of your pitch in Football Manager 2009, depending on the league you are playing in.
The patch is made by Frank Hovis and it has realistic ad boards for the following competitions:
-Champions League
-Uefa Cup
-England (all leagues and cups)
-Scotland (all leagues and cups)
-Italy (Serie A, Serie B and Cup)
-Spain (Liga BBVA, Liga Adelante and Cup)
-France (Ligue 1, Ligue 2 and both Cups)
-Portugal (Liga Sagres, Liga Vitalis and both Cups).  All other leagues should default to a set of global brand boards.
I'm going to give you a screenshot I took from one of my Coca-Cola Championship games, I think it looks pretty good with all the real companies like Coca-Cola, Samsung or Jaguar on the ad boards. It gives a nice feeling to the game.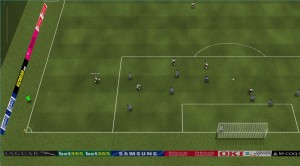 The pack contains over 280 different adboards and can be downloaded from here.
How to install
Extract the rar file to
\My Documents\Sports Interactive\Football Manager 2009
and select 'yes to all' if it asks whether you want to replace any files.
In your game untick the 'Use Skin Cache' option in the preferences section. That's it, enjoy.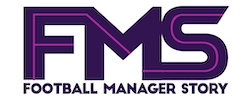 Subscribe to our Newsletter