I guess the title says it all, it's a Premier League facepack I'm going to offer you today. I like this facepack because the pictures are sticker-style, I used to collect such stickers when I was a child. The pictures look like this:
If you like the way these pictures look you can download the whole thing from here.
How to install
Extract the zip file to \My Documents\Sports Interactive\Football Manager 2009\graphics\players.
In the game preferences screen untick «Use Skin Cache». Enjoy it!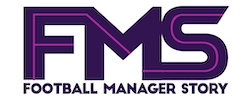 Subscribe to our Newsletter