This is the best facepack I could find for the French Ligue 1, I downloaded it because I wanted a picture for my new defensive midfielder, Drissa Diakité, recently signed from Nice. Here are a few samples of the player pictures.
The pack also has pictures of staff members, reserve and youth players for most teams. You can download the France Ligue 1 Facepack from here.
How to install
Extract the zip file to \My Documents\Sports Interactive\Football Manager 2009\graphics\players.
In the game preferences screen untick "Use Skin Cache". Enjoy it!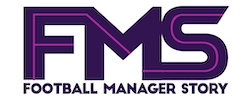 Subscribe to our Newsletter