I promised you in my previous post that I'm going to reveal the training schedules that I'm using for my Chester team. I'm also going to tell you what my ideal coaches should look like.
So… The training schedules. I think there's no competition in this field, the best schedules are those made bu DarkStarr. I've been using his FM 2008 schedules and trust me, they were great. I trust him for FM 2009 too. He made two different schedule sets, one for the first theam and another for the youth team.
Here are the download links, courtesy of DarkStarr: 
– first team training schedule
– youth team training schedule

I guess you all know how to use them. For those who don't know, create a "schedules" folder in your "My Documents/Sports Interactive/Football Manager 2009" and copy the two files in the "schedules" folder. After that you can import them in the game through the training menu.
Now about the coaches. In my first season with Chester staff didn't make a lot of difference because the board only allowed me to have at most 3 coaches. There isn't much you can do with only three coaches. But after miraculously winning promotion to League One they allowed me to have at most 9 coaches. When I pick the coaches my aim is to have maximum stars under all training modules. It's not possible to have all at maximum right now, but it's okay.

I can't have maximum stars in all departments right now because the better coaches don't want to work at a small club like Chester. But the strategy is like this: I have one coach for each type of training. Here is how I pick them:
Strength : Fitness above or equal to 18
Aerobic : Fitness above or equal to 18

Goalkeeping : Coaching Goalkeepers above or equal to 18 
Tactics : Tactical above or equal to18
Defending : Defending = 18 + Tactical above or equal to 18 or
                            Defending = 19 + Tactical above or equal to 14 or
                            Defending = 20 + Tactical above or equal to10
Ball Control : Technique = 18 + Mental above or equal to or
                                 Technique = 19 + Mental above or equal to 14 or
                                 Technique = 20 + Mental above or equal to 10
Attacking : Attacking = 18 + Tactical above or equal to 18 or 
                           Attacking = 19 + Tactical above or equal to 14 or
                           Attacking = 20 + Tactical above or equal to 10 or
Shooting : Technical = 18 + Attacking above or equal to 18 or
                          Technical = 19 + Attacking above or equal to 14 or Technical = 20 + Attacking above or equal to 10
Set Pieces : Technique = 17 + Mental + Attacking sum above or equal to 39 or
                           Technique = 18 + Mental + Attacking sum above or equal to 36 or 
                           Technique = 19 + Mental + Attacking sum above or equal to33 or
                           Technique = 20 + Mental + Attacking above or equal to 30

Finding a good set pieces coach is always the most difficult :( That's about it, I hope you find it helpful. And stay tuned for the future episodes of the Chester fairytale :)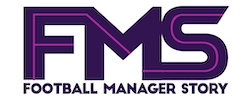 Subscribe to our Newsletter