The new version of Football 2022 is here and with it comes the age-old question – 'which club should I manage?'
For some players the answer is as easy as picking the club they support, but many others fancy challenging themselves with something different.
Asian bookmakers can sometimes offer the best odds for those looking to bet on the Premier League and other leagues in Europe. A quick look at the odds on the Thai betting reviews site Betting88 for some of Europe's top leagues highlight there are some clubs currently struggling to live up to expectations.
With that in mind, we take a closer look at four challenges that will thoroughly test your managerial mettle in FM22.
Barcelona – La Liga
There was a time when managing Barcelona was one of the easiest challenges on FM22, but that is no longer the case.
The club's financial issues mean you start the game with no money to spend in the transfer market and an extremely restrictive wage budget.
There is also the small matter of no Lionel Messi in the squad, while shifting the likes of Samuel Umtiti, Martin Braithwaite and others won't be easy.
However, there are still several players in the squad who have the potential to be world-beaters. Are you good enough to help them deliver?
Newcastle United
As the new 'richest club in the world', you may think that managing Newcastle United will be a walk in the park. You would be very much mistaken.
A £200 million transfer budget and £600,000 per week to spend on wages does help, but FM veterans will know that life is never that simple.
For starters, you will be an unknown manager with massive expectations on your shoulders. Lose a few games and your head could be on the chopping block.
Joe Willock, Callum Wilson and Allan Saint-Maximin give you a solid base to work from, while Santiago Munoz is a youngster worth developing. The rest of the squad is a mess. Good luck!
RB Leipzig
The Red Bull franchise clubs are not everyone's cup of tea, but they undoubtedly present an excellent challenge in the FM series.
A transfer budget of around £17 million gives you ammunition to improve the squad, although you will need to do some wheeling and dealing.
The loss of Dayot Upamecano and Marcel Sabitzer has shorn Leipzig of some of their quality, but they still have some excellent talent in their ranks.
Breaking Bayern Munich's stranglehold on the Bundesliga has proved impossible in recent years. Achieving the feat with Leipzig would be hugely rewarding.
Schalke
We stay in Germany for our final challenge, although this represents a much tougher test than the one you would face with Leipzig.
Schalke were woeful in 2020/21, getting through five coaches on their way to finishing bottom of the Bundesliga with just three wins to their name.
Their 60,000 capacity is built to operate in the top-flight, but a zero transfer budget and impatient fans make this a difficult task.
The good news is that teenagers Luca Podlech and Evan Rotundo have five-star potential. Agree new deals with them and get them into the first team squad as soon as possible.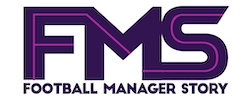 Subscribe to our Newsletter