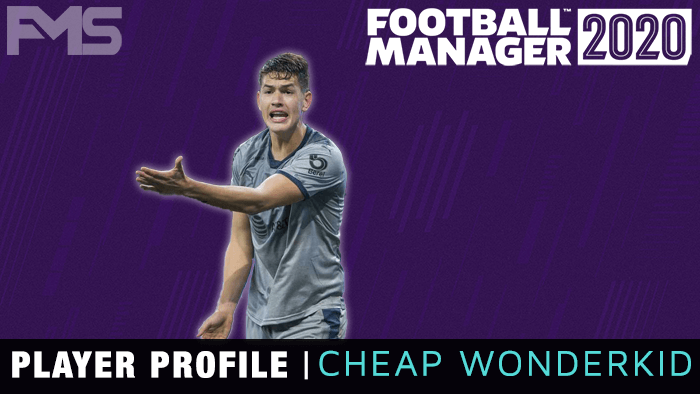 Cesar Montes
Age: 22
Position: DC
Role: Ball Playing Defender, Central Defender, Libero
Club: Monterrey
Nationality: Mexican
Value: £1.1 million
Price tag: £5.5 million (patch 20.1.2)
Hidden Potential: CA: 126 / PA: -85 (140-170)
---
Cesar Montes profile in 2019 (after starting new game, 20.1.2)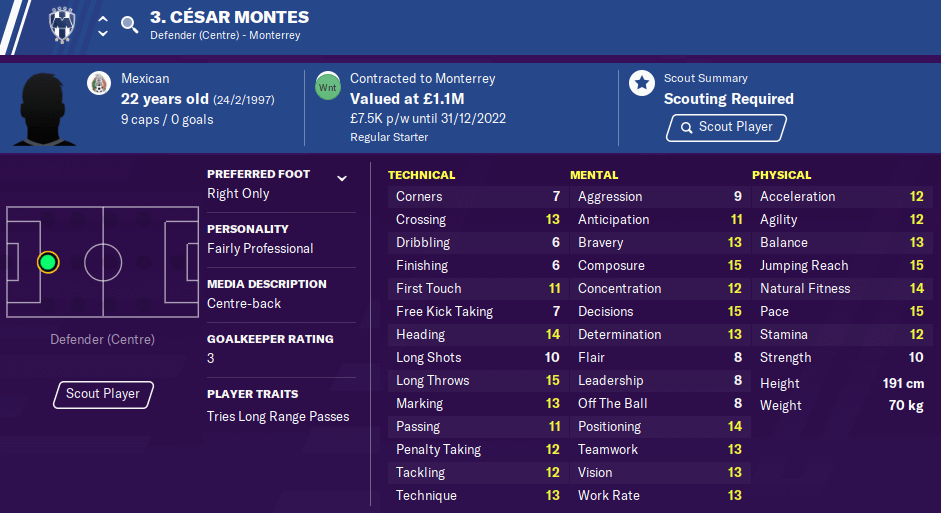 Cesar Montes profile aged 29 in the year 2026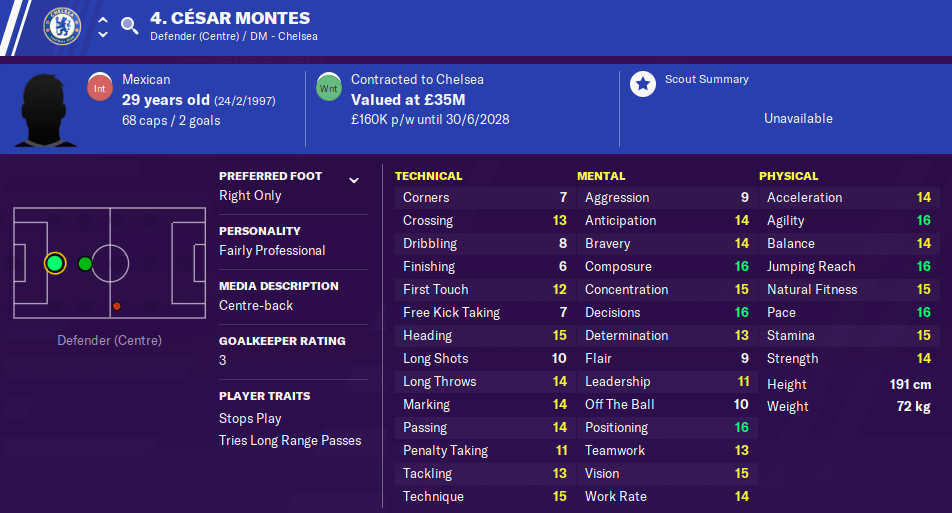 Cesar Montes career history until 2026

Summary
If you need a reliable, ball playing defender to form the backbone of your team from season one through eight, Montes should make the shortlist. At £5.5 million he is affordable, needs no work permit and even at 22 still has plenty of room to grow.
During my test save the Mexican developed great composure, positioning, decsions and general athletism. He can pass, possess' great technique for a defender and holds all the normal defensive attributes you would expect.
My only real negative is tackling, it is a little low for me but you could train this area specifically.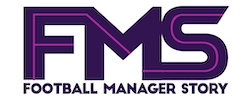 Subscribe to our Newsletter