FM 2019 Player Profile Gavin Bazunu
Gavin Bazunu
Position: GK
Roles: goalkeeper, sweeper keeper
Price tag: Joining Man City (patch 19.1)
CA:92/ PA: -85  
Gavin Bazunu profile in 2018 (after starting new game, 19.1)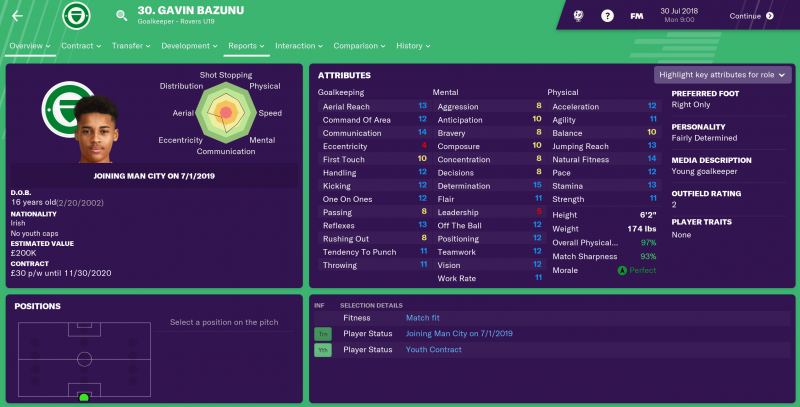 Gavin Bazunu profile aged 24 in the year 2026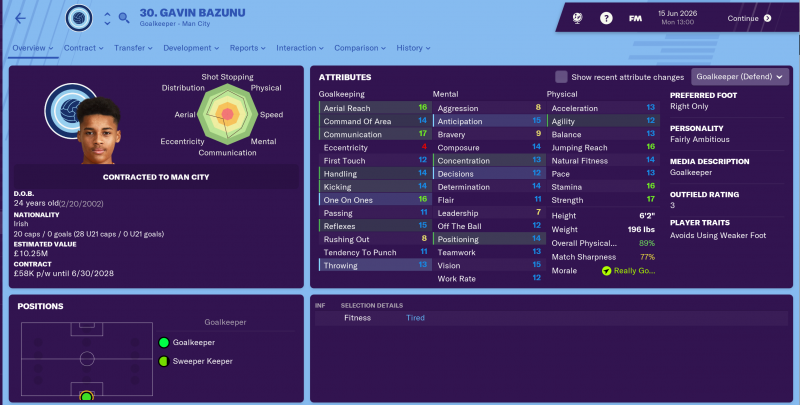 Gavin Bazunu scout report in 2026 by Chelsea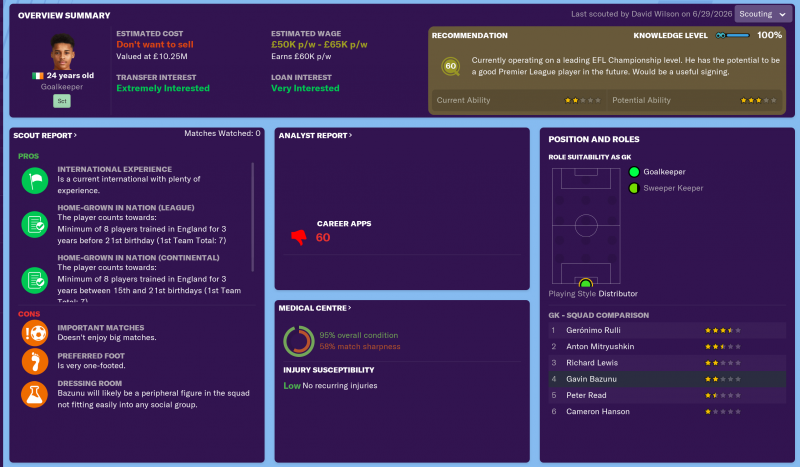 Gavin Bazunu career history until 2026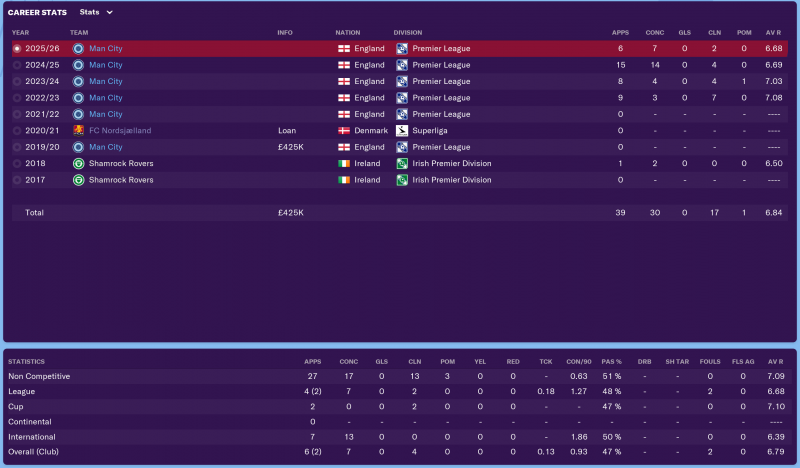 The FM 2019 profile of wonderkid Gavin Bazunu, shows a player with lots of potential and great ability considering his age.
You cannot sign him at the beginning of the game as he already accepted a contract for Man City.
Though he still got time, Gavin will have to improve his composure and decision to fullfil his potential for the talented and determined youngster he is.
In our save Bazunu developed very poorly, this was because he got very few games during the 8 years of his career, though, he still became a decent keeper, managing to be capped 20 times for Ireland.
Did this player develop better in your FM 2019 save? Share a screenshot of his future profile with us by uploading the file below! (please include your name/nickname in the file name)

Subscribe to our Newsletter