Scout reports or assistant manager reports give verdicts about a player's current or potential ability through stars, from 1 star for the weakest players to 7 stars for the strongest.
Well, it's easy to spot 1 star players, maybe 7 star players too, but everything in between is pretty darn difficult to identify.
That's where this tweak, made by Cachirro, comes into action: custom stars with actual numbers, so you won't have to go blind while trying to stare at your display in order to count the stars next to each player. Your squad screen would look like this (in the "assistant report mode"):
I found it to be quite useful. If you think so too you can download the thingie from here.
How to install
The author says that you should extract the zip file to my documents\sports interactive\football manager 2009\graphics. I did that and it didn't work for me.
The only way it worked was with a custom skin, not with the default FM 2009 skin (i use Flex Skin). If you use a custom skin too you should extract the custom stars zip file to My Documents\Sports Interactive\Football Manager 2009\skins\[your skin]. Obviously you have to replace [your skin] with the folder of your preferred skin. Good luck.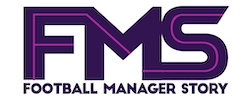 Subscribe to our Newsletter