After the heroic and miraculous promotion to League One I had to think very carefully my pre-season transfer market approach. The club made quite a nice profit last season, more than 900,000 euro, but I didn't hope for a very big transfer budget.

I thought that I should act before July by trying to capture some of the League One, Championship or Premiership players that had their contracts expiring. My scouts helped me with that, so I had a long list of very promising signings. I made a lot of offers and I finally succeeded in securing the signatures of 12 players from Premiership, Championship and League One sides. 
The first target was James Chester, the centre back that played very well for my Chester last season, on loan from my parent club, Manchester United. His contract was expiring, and he was delighted to accept our offer. He put pen to paper, he is ours until 2011!
Let me just list the other 11 players that I signed for free and their former clubs:
– Damiano Tommasi, midfielder, Q.P.R.
– Tom Heaton, goalkeeper, Manchester United
– Kieran McKenna, defender/midfielder, Tottenham
– Scott Golbourne, left back, Reading
– Jennison Myrie-Williams, left winger/striker, Bristol City
– Matthew Bates, centre back, Middlesborough
– Wade Small, right winger, Sheff Wed
– Robbie Simpson, striker, Coventry
– Richard Duffy, right back/midfielder, Portsmouth
– Jared Hodgkiss, right back, West Brom
– Arron Davies, right winger, Nottm Forest
Except Tommasi, age 35, all of them are under 25 years of age, so they could be useful for years to come. I think that all of them are solid players but I'm very keen to see Hodgkiss or Golbourne at work. It was mid-june and I had already 12 players signed. I checked with the scout I sent in France and I found two interesting players that I could sign for free:
– Yannick Konki, centre back, raised at Sochaux
– Khassimirou Diop, midfielder, Senegalese with French passport, raised at FC Nantes.
After that I checked with the scout I sent in Spain, but there wasn't much there for me. I signed only a 17 year old promising winger and decided to wait for the 1st of Juy to see how much transfer money my board would give me.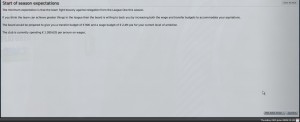 Not too much money, as you can see, only 90,000 euro. I was allowed to send my scouts only to France and Spain other than the UK and Ireland, so I thought that I should study the teams in Central and Eastern Europe myself for cheap promising players. It was quite a long process, it took me hours and hours, but I think I found a few good players that I managed to sign for free. I was very hopeful about two of these youngsters, a Romanian left back and a Lithuanian keeper, both of them regens. Just take a look at their abilities:
I grabbed another couple of youngsters from the Czech Republic and one from Hungary, not as promising as these two, but who knows… I was also happy that I added some interesting players to my shortlist, maybe I will be able to sign them in the future.
There was nothing much I could do with the transfer money that I had available, so I decided to use that money to get myself some good coaches. The board raised my "limit" from 3 to 9 coaches, so I was able to implement my training strategy. 
I sold most of my players from League Two and got a nice sum for them, 750,ooo euro. I kept the best players from last season and I thought that along with the new signings I could make quite a good team. I decided to play safe though and brought another 4 players on loan from my parent club, Manchester United. Two of them played for me last season too, Sam Hewson and Rodrigo Possebon, my couple of central midfielders. They already loved the crowd at the Deva Stadium, so they accepted. I also brought centre back Craig Cathcart and pacey striker Febian Brandy. Now I was ready even for the most catastrophic injury crisis. 
The bookmakers and the media didn't think much of my squad, but they did the same last season and we proved them wrong.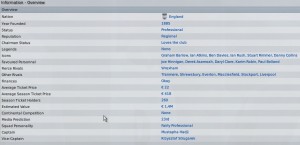 I was quite optimistic but I didn't know just how far we would be able to go. I was quite certain we could avaid relegation, and I thought that after this season I could sell a few of the many players I signed for free and build a solid financial basis for the future. Deep inside my heart though I was hoping for promotion to Coca-Cola Championship :)
The friendly games made me even more optimistic: 5 wins and only one loss, against Leicester.

Well, that's how my League One pre-season went. I'm very eager to find out how my season will go, one match after the other. There was another thing that made me more optimistic: the club sold 657 season tickets compared to last season's 260! Sounds like there are good times ahead!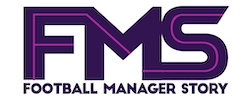 Subscribe to our Newsletter