Well, everybody says I'm going to have a difficult season. The promotion odds were published, and my Chester would pay 151 to 1 if promoted. Pretty scary.



The friendlies though left a pretty good impression on the fans. We played 7 games, 1 win (against MK Dons), 3 draws (Rushden, Wrexham, Sheff Wed), 3 losses (Portsmouth Reserves, Arsenal Reserves, Coventry). The people were very enthusiastic after the MK Dons victory.



I really don't know what to expect from the upcoming season. I signed 15 players and sold 10, so I can say that I changed almost entirely the first team squad. I'm quite happy with the players I signed though. The best one is Federico Almerares, a 23 year old striker, Italian and Argentinian, bought from Basel for 4,000 euro. He's a quick mercyless striker, I hope he will score a lot of goals for me. He played for River Plate and Basel in his career.



Another important signing is Mustapha Hadji, legendary player from Morocco, 63 caps and 13 goals for his nation. He is 36 but I think I can still use his abilities for a season or two at this level. Overall I spent 25,000 euro and reveived 59,000. That's pretty good. Maybe the best thing was that Manchester United accepted to be our parent club, so Sir Alex gave me three good young players on loan: James Chester, Sam Hewson, Rodrigo Possebon.
I'm going to use a 4-4-2 tactic, which you will see explained and detailed in my next post, after reaching half season. Cheers.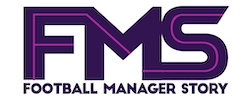 Subscribe to our Newsletter